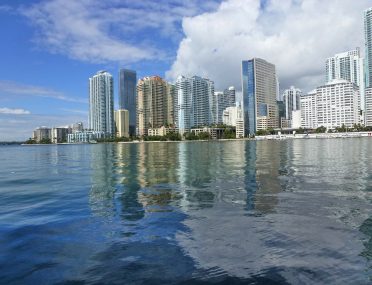 Can Real Estate Owners Use a 1031 Exchange in Florida for a Primary Residence?
13 May 2020
Some real estate investors wonder whether they can use a 1031 exchange in Florida for a primary residence. In this article, you will find the answer to that question. Read on to learn what you need to know about Section 1031 of the internal revenue code.
What is a 1031 Exchange?
Real estate owners can benefit from several sections of the internal revenue code. One of these is Section 1031, which allows a real estate investor to sell a property to reinvest the proceeds in a new property and defer all capital gain taxes. Under the Florida 1031 exchange law, the owners of properties held for investment or used in business can exchange properties tax-free for "like-kind" properties. Qualifying "like-kind" properties include rental houses, apartments, office buildings, retail properties, and any other type of commercial real estate.
The 1031 exchange has many advantages. The first, of course, is deferred taxes, as long as the real estate owner gets no money from the sale. Using a 1031 exchange can also make it far easier for real estate investors to upgrade to larger, more profitable properties, allowing them to expand without spending a lot of money. This strategy can help investors diversify their property portfolio as well as find properties that are easier to manage than the ones they have.
Can I Use a 1031 Exchange in Florida for a Primary Residence?
The IRS normally does not allow investors to use a 1031 exchange in Florida for a primary residence because it is not commercial property. There is, however, a way to do this under certain conditions. Florida real estate investors can use a special exclusion under Section 121 of the internal revenue code. Section 121 essentially states that a personal residence can be exempt from capital gain tax through a 1031 exchange so long as the owner has owned the property for at least five years and lived in it for at least two of those five years.
However, if you intend to use a 1031 exchange in Florida for a primary residence, you will need to institute a strategy. You must have used your primary residence as a rental property for at least two years before you make the decision to sell it, and you must be able to show that you are no longer living in the property. This means proving that you are no longer using the property in question as a primary residence and that you are currently using it as a business property. In other words, you cannot be occupying the home if you want to take advantage of the 1031 exchange.
One important point to emphasize is that you must be able to prove to the IRS that you rented out the home at market rate and that you lived elsewhere.
Are You Looking To Use a 1031 Exchange in Florida? Work with Marina Title
Florida 1031 exchanges are made for investors who would like to keep investing in real estate without paying the high taxes associated with the sale of properties. If you are either buying or selling real estate in Florida, Marina Title can walk you through the process of how the Florida 1031 tax exchange works and how you can take advantage of it. Call us today at (305) 901-5628 or send us an email to Romy@MarinaTitle.com to schedule an initial consultation with trained Florida real estate experts. If you are looking to use a 1031 Exchange in Florida for a primary residence, we can help you understand the laws that apply.
Testimonials
Jennie is an excellent real estate lawyer. When we sold our condo in Miami Beach she took care of all the legal documents. She was extremely professional and knowledgeable, and always very pleasant to work with. I would definitely recommend Jennie as a real estate lawyer.




Jennie represented me in a very contentious property sale. She was professional, detail oriented, and knowledgeable about the intricacies of what can come back as a problem. Jennie handled the entire sale, spoke with me about each detail as they came up. I would have no reason to look for another law firm. She is also friends with some of the brightest and dedicated attorneys anywhere. She made a very unpleasant event possible. I would recommend her to my dearest friends, and anyone else for that matter.




I'm an real estate investor from CA and trying to buy properties in Florida, i was looking for real estate attorney's who could help me reviewing my closing documents and i found Jennie's help was not only in a timely fashion but her extensive knowledge in real estate amazed me. She was thorough and complete, right away she was able to spot any potential risks in the contracts and that just made my day to have this peace of mind assurance from her. so i would recommend her service to others in similar needs like myself as well. Thanks again Jennie.




Jennie handled a business property purchase for me very recently, She was very professional kept me informed every step of the way through to closure. Jennie is also very knowledgeable as there were times I didn't quite understand certain legal terms & she explained them very clearly to me. I will also say that she is very trustworthy too & look forward to working with her on my next business purchase very soon. Excellent & highly recommendable.




Jennie is an excellent attorney. She is smart, well educated, diligent, friendly, reliable, and always a pleasure to work with. Jennie is always the first person I go to when I need legal advice. If you need a good lawyer I highly recommend her.



Insights