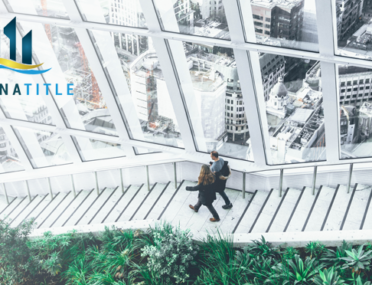 How to Choose a Miami Title Company
19 Dec 2016
One of the most significant achievements in a person's life is buying a house. For a lot of people, this opportunity comes only once and so it is important to use a Miami title company to avoid disappointment in the process. Just because a company has a name on its door indicating that it is a title company does not mean they are experienced, exposed and competent enough to handle a real estate closing. Having the right title company ensures that the closing process is free of error, conducted in a professional manner and carried out within a reasonable time. With so many title companies operating in Miami, here is how a homeowner can determine which title company is the best as per their preferences;
Reputation and experience – people, know how different companies work so asking the lender and realtor for instance about the company you want to engage is a step in the right direction. Friends and acquaintances who have bought houses in Miami recently might know about good title companies based on their own experience.  It is important to know how a certain Miami title company uses language to communicate to clients, inspires client confidence in the process, and returns calls. Reputation is built on experience, and the people who have had an opportunity to work with a title company directly would know how they work.
Cost of services – price is an important factor when choosing a service provider, but it should not be the main factor. Different title companies have rates that compete with each other so apart from company to company variation, homeowners also need to compare rates in different places. While a low rate is attractive for saving the cost of closing, it is important to consider what will be offered in return. While the cost of escrow and hiring the title company might vary from one company to another, fees such as transfer tax fees and recording fees are regularized within states.
Customer relations – if a title company does not make you feel welcome in their establishment when you visit, then it could be an indication that you are not an important customer after all. A company that values its customer will have dedicated staff to answer customer queries and listen to customer concerns throughout the process. Choose the Miami Title Company that treats all their customers with respect, dignity and high esteem.
Member of professional body – being a member of a professional organization means that a title company is exposed to the latest technological aids to ensure that the closing process is conducted successfully all the time. Being in a network of other similar companies mean that an organization is able to handle different functions of a transaction at the same time and with ease. To establish if a certain title company belongs to any professional association, you can check from the website or social media pages. Companies will also post information to indicate membership in their publications from time to time. For a quick response, you can call the company help desk or approach the inquiries desk for that information.
You have gone through comments on the internet confirming that a certain Miami Title Company has a good reputation, charges fairly, is located at a convenient location and you feel that the customer care staff are welcoming. If your goal is to have a timely closing and work with a straightforward team, consult the team at Marina Title for their experience and excellent service.
Testimonials
Jennie is an excellent real estate lawyer. When we sold our condo in Miami Beach she took care of all the legal documents. She was extremely professional and knowledgeable, and always very pleasant to work with. I would definitely recommend Jennie as a real estate lawyer.




Jennie represented me in a very contentious property sale. She was professional, detail oriented, and knowledgeable about the intricacies of what can come back as a problem. Jennie handled the entire sale, spoke with me about each detail as they came up. I would have no reason to look for another law firm. She is also friends with some of the brightest and dedicated attorneys anywhere. She made a very unpleasant event possible. I would recommend her to my dearest friends, and anyone else for that matter.




I'm an real estate investor from CA and trying to buy properties in Florida, i was looking for real estate attorney's who could help me reviewing my closing documents and i found Jennie's help was not only in a timely fashion but her extensive knowledge in real estate amazed me. She was thorough and complete, right away she was able to spot any potential risks in the contracts and that just made my day to have this peace of mind assurance from her. so i would recommend her service to others in similar needs like myself as well. Thanks again Jennie.




Jennie handled a business property purchase for me very recently, She was very professional kept me informed every step of the way through to closure. Jennie is also very knowledgeable as there were times I didn't quite understand certain legal terms & she explained them very clearly to me. I will also say that she is very trustworthy too & look forward to working with her on my next business purchase very soon. Excellent & highly recommendable.




Jennie is an excellent attorney. She is smart, well educated, diligent, friendly, reliable, and always a pleasure to work with. Jennie is always the first person I go to when I need legal advice. If you need a good lawyer I highly recommend her.



Insights