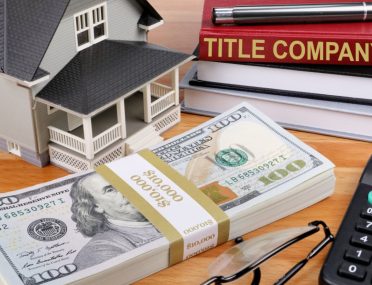 Is a Title Company the Same as a Closing Company in Florida?
14 Jan 2022
Florida has a robust real estate market, with a myriad of choices when it comes to closing, title, and escrow services. Title companies provide such services as running title searches, preparing title reports, and issuing title insurance policies that aim to ensure that the title of a property is clear and marketable.
While many people utilize the services of title companies when closing transactions, closing services are actually distinct. But does this mean you have to hire both a title company and a closing agent? Is it possible to find a Florida title company that also offers closing services? Continue reading to find out.
Title Services vs. Closing Services – Understanding the Difference
The typical title company in Florida offers a range of essential services. Generally, the work of a title agent begins by proceeding with a title search—a thorough search of the title's history to identify the existence of title issues or clouds, such as:
Errors, omissions, and other issues in the public records
Judgments
Liens
Encumbrances
Competing claims
Unknown heirs
Additionally, a title company will often order a detailed property survey to ensure the home occupies the legal space outlined in the title search. Common issues found during surveys include incorrect legal descriptions, boundary disputes, encroachments, and zoning problems.
After identifying all existing issues, the title company provides a report to the buyer of the property and the lender (if applicable). Some problems may be solved by direct action (e.g., paying a lien for unpaid bills), while others may require a more strategic solution.
Once title issues are cleared, a title company can then issue a title insurance policy to protect buyers and lenders with respect to potential issues with the property's title. Although the issuance of a title insurance policy occurs after the closing, it is only part of the process.
All parties involved in a real estate transaction should also have a closing expert guide them throughout the process. A closing agent helps the transaction reach the final step of "closing" – the transfer of ownership from the seller to the buyer. Closing services include:
Double-checking all terms and clauses contained in the purchase and sale contract
Preparing and reviewing the conveyance documents
Ensuring full compliance with state and federal law
Paying off outstanding taxes and other debts attached to the property
Handling mortgage-related payoff matters
Signing and notarizing the required documents
Transferring the property's title to the new owner
This process may be confusing and time-consuming for both buyers and sellers. Ultimately, the optimal approach is to hire an expert closing and title attorney to handle the process professionally.
Is a Title Company the Same as a Closing Company in Florida? – Legal Scope of Action
In Florida, only licensed attorneys can provide legal advice when representing clients in real estate transactions. In contrast, a non-attorney operated title company is only permitted to prepare documents involved in the issuance of title policies. Since they cannot provide services outside their scope, this limits their ability to close real estate transactions.
Does this mean you must hire both a title company and a closing company? Doing so may be costly—but fortunately, it is possible to get the best of both worlds by hiring an attorney-owned and operated title company. An experienced title and closing attorney can handle both title-related matters and real estate closings, including resolving lien and title issues.
Ensure a Successful Closing by Working with Marina Title
Owned and operated by experienced real estate attorneys in Florida, Marina Title is Florida's premier title company. Marina Title offers a comprehensive suite of title, escrow, and closing services. Call Attorney Jennie Farshchian today at (305) 901-5628 or email Info@marinatitle.com to learn more.
Testimonials
"Very trustworthy title company. The attorneys and staff are all very kind, professional and responsive; they took their time and explained all the details on our closing. I had a bad experience with a different tittle company in the past where the paperwork was full of mistakes. I will only use Marina Title going forward. Highly recommend." – Guiselle




"A BUNCH OF KNOW IT ALL'S" and that is exactly what I need on my side! Dealing in this crazy world of Real Estate, I can always count on these top notch smarties to educate me and my clients while solving the issues as they inevitably pop up. The teams at Marina Title and the Law Offices of JURADO & FARSHCHIAN, P.L in North Miami provide a exceptional list of services. Each time I use them, I am always pleased with their results and at the end, I feel a little smarter myself! Thanks for the knowledge!" – Melton




"From the first time I talked to Jennie, I felt I am going to be in good hands with her representing me in a purchase of a luxury Condo in Miami. She was professional, honest, attentive, punctual and much more. She answered all my questions, revised the purchase and sale contract when needed and followed up on my transaction until it was closed. Her Escrow assistant Suzette is one of the greatest people I have worked with. She addressed my questions on the HUD statement, communicated promptly to HOA and my Insurance agent and was on top of it all. I truly appreciated someone like Suzette working on my real estate purchase. I am very greatful and would recommend her and Jennie anytime in the future." – Sam




"Ever since my very first real estate deal 6 years ago, I have been utilizing Marina Title to assist me with closing other deals. Jennie and her staff is some of the greatest people you will ever meet and work with in this business. They definitely go the extra mile to make sure their clients are well taken care of. I am consistently referring people to them, because of their professionalism." – Courtney




"Jennie is an excellent real estate lawyer. When we sold our condo in Miami Beach she took care of all the legal documents. She was extremely professional and knowledgeable, and always very pleasant to work with. I would definitely recommend Jennie as a real estate lawyer." – Richard