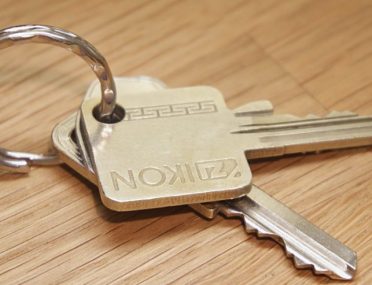 Demanding Closing Money vs. Delivering the Keys – What Should a Seller Do First?
24 Feb 2021
Demanding closing money vs. delivering the keys – what should a real estate seller do first? In a real estate transaction, the closing money does not always go to the seller instantaneously, yet some sellers refuse to deliver the keys until the money reaches their account. Can sellers do that? Read on to learn what you need to know.
Demanding Closing Money vs. Delivering the Keys – What Buyers Need to Know about the Closing Process
Let us say you have finally closed on the home of your dreams. You transferred the funds to the closing agent's account when you were supposed to do so and the funds reached the account in time. You signed the final closing documents, and the transaction is officially closed. On your way to your new home, you contact the seller and ask them for the keys. To your surprise, the seller tells you that they will not give you the keys until the proceeds from the sale are in their bank account. 
You contact the closing agent and ask them when they intend to wire the money. Since most agents wire the funds shortly after the closing takes place, you figure you will probably only need to wait a few hours to get the keys to your new home. Unfortunately, the agent tells you that they will not be able to wire the money for a few days, which means you will need to wait for a few days to get the keys to your new home.
So, demanding closing money vs delivering the keys – can you seller choose or is there a law that prevents them from doing so? 
To answer that question, let us take a look at the Florida Realtors/Florida Bar "AS IS" Residential Contract for Sale and Purchase, which is a standard contract in residential real estate transactions in the State of Florida.
Demanding closing money vs. delivering the keys – what does the FAR/BAR "AS IS" contract say about this? What must a seller do first? Section 6(a) of the contract provides "Also, at Closing, Seller shall have removed all personal items and trash from the Property and shall deliver all keys, garage door openers, access devices and codes, as applicable to Buyer." This means the seller must deliver the keys no later than closing. This answers most of the question with which this article began; however, it does not answer all of it. What does "at closing" mean? When exactly is closing? Section 4 of the contract provides the date on which the closing should take place, and the agent managing the transaction usually sets the time. This is the deadline to give the keys – as well as any other access devices and codes – to the buyer.
So, now armed with the information above, let us go back to our scenario. Your transaction is closed, yet the seller refuses to give you the keys to the house for which you have already paid until they get the money. If you suffer any harm due to the seller's decision, you will be able to hold the seller liable. If you stand to lose a substantial amount of money due to the delay, you can try making sure the seller knows about the potential legal consequences of their actions.
Do you have questions about the home-buying process in Florida? Call Marina Title at (305) 901-5628 or email us at Romy@MarinaTitle.com. We have the answers you are looking for, and we can help you buy the home of your dreams.
Testimonials
Jennie is an excellent real estate lawyer. When we sold our condo in Miami Beach she took care of all the legal documents. She was extremely professional and knowledgeable, and always very pleasant to work with. I would definitely recommend Jennie as a real estate lawyer.




Jennie represented me in a very contentious property sale. She was professional, detail oriented, and knowledgeable about the intricacies of what can come back as a problem. Jennie handled the entire sale, spoke with me about each detail as they came up. I would have no reason to look for another law firm. She is also friends with some of the brightest and dedicated attorneys anywhere. She made a very unpleasant event possible. I would recommend her to my dearest friends, and anyone else for that matter.




I'm an real estate investor from CA and trying to buy properties in Florida, i was looking for real estate attorney's who could help me reviewing my closing documents and i found Jennie's help was not only in a timely fashion but her extensive knowledge in real estate amazed me. She was thorough and complete, right away she was able to spot any potential risks in the contracts and that just made my day to have this peace of mind assurance from her. so i would recommend her service to others in similar needs like myself as well. Thanks again Jennie.




Jennie handled a business property purchase for me very recently, She was very professional kept me informed every step of the way through to closure. Jennie is also very knowledgeable as there were times I didn't quite understand certain legal terms & she explained them very clearly to me. I will also say that she is very trustworthy too & look forward to working with her on my next business purchase very soon. Excellent & highly recommendable.




Jennie is an excellent attorney. She is smart, well educated, diligent, friendly, reliable, and always a pleasure to work with. Jennie is always the first person I go to when I need legal advice. If you need a good lawyer I highly recommend her.



Insights