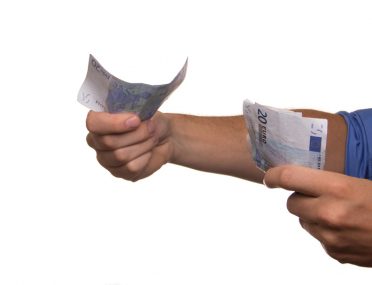 How Can I Find the Best Mortgage Lender?
16 Oct 2019
Finding the very best mortgage lender for your needs is a crucial step in the home buying process and you must do it carefully. Many first-time homebuyers go with the very first mortgage lender they find – you must not make that mistake.
Are you considering locking in a loan for your new house? If the answer is yes, then you need to learn how to compare and contrast your options effectively. The following is a list of 5 crucial questions you should ask the mortgage lenders you are considering to get a sense of who is right for you:
What types of loans do you offer?
Some Florida mortgage lenders offer a wide range of mortgage products. Other lenders in Florida, however, specialize only in one or two types of home loans. You must find a lender that offers the specific type of mortgage you need.
The most common types of home mortgages are:
Fixed-rate loan – the interest rate you pay remains fixed throughout the life of your mortgage, which is typically somewhere between 15 and 30 years;
Adjustable-rate mortgage (ARM) – it offers a low-interest rate for a period of two to five years, after which the rate becomes adjustable up to a specific limit, depending on market conditions;
Federal Housing Administration loan (FHA loan) – it lets borrowers (typically low-income homebuyers) put a down payment as low as 3% on a house;
Veterans Affairs loan (VA loan) – it is designed for individuals who serve or served in the military. The VA guarantees the loan, which reduces the risk to the lender and allows you to finance up to 100% of the cost of the house. This means you will not have to come up with any money to put a down payment;
U.S. Department of Agriculture (USDA) loan – it is available in towns with populations of 10,000 or less and allows borrowers to have down payments as low as 0%; and
Jumbo loan – a mortgage that is above the limits for government-sponsored loans. More specifically, loans over $417,000. In areas where the costs of living are extremely high, the threshold jumps to $625,000.
What is the best type of mortgage for me?
A good Florida mortgage lender must be able to answer this question once you complete a loan application and the lender gathers information regarding your employment, income, credit, assets, expenses, debt, down payment, and your finances in general.
What are the closing costs?
The fees you pay to a lender and other third parties to help facilitate the sale of a home – the closing costs – are typically around 3% to 4% of the price of the home. For a home with a price of $250,000, the costs of closing on it would amount from $7,500 to $10,000. However, some closing costs in Florida are negotiable, such as:
Real estate attorney fees,
Recording costs,
Commission rates, and
Messenger fees.
It is a good idea to submit mortgage loan applications with several lenders at the same time so that you can receive good-faith estimates of the costs of closing on the home of your dreams.
How long does it take to complete a mortgage?
A recent study found that real estate closings take, on average, 50 days to complete. However, if you are buying in a hot housing market, you need to find a lender who can turn around a mortgage considerably quicker – 30 days or less.
Keep in mind, however, that some types of loans take longer to process. For example, the entire FHA loan process may take anywhere between 30 and 60 days from the moment you submit your loan application to the day you close on your new home. This type of loan takes longer to process because the home must pass a U.S. Department of Housing and Urban Development inspection.
How do you communicate with clients?
Communication is key in the real estate world. Your Florida mortgage lender must be able to remain in close contact with you to give you updates on key steps in the loan approval process. Additionally, you should be able to reach your lender easily whenever you have questions.
Are you looking to close on a new home? Call Marina Title today at (305) 901-5628 or send us an email to Info@MarinaTitle.com to learn more about our real estate closing services.
Testimonials
"Very trustworthy title company. The attorneys and staff are all very kind, professional and responsive; they took their time and explained all the details on our closing. I had a bad experience with a different tittle company in the past where the paperwork was full of mistakes. I will only use Marina Title going forward. Highly recommend." – Guiselle




"A BUNCH OF KNOW IT ALL'S" and that is exactly what I need on my side! Dealing in this crazy world of Real Estate, I can always count on these top notch smarties to educate me and my clients while solving the issues as they inevitably pop up. The teams at Marina Title and the Law Offices of JURADO & FARSHCHIAN, P.L in North Miami provide a exceptional list of services. Each time I use them, I am always pleased with their results and at the end, I feel a little smarter myself! Thanks for the knowledge!" – Melton




"From the first time I talked to Jennie, I felt I am going to be in good hands with her representing me in a purchase of a luxury Condo in Miami. She was professional, honest, attentive, punctual and much more. She answered all my questions, revised the purchase and sale contract when needed and followed up on my transaction until it was closed. Her Escrow assistant Suzette is one of the greatest people I have worked with. She addressed my questions on the HUD statement, communicated promptly to HOA and my Insurance agent and was on top of it all. I truly appreciated someone like Suzette working on my real estate purchase. I am very greatful and would recommend her and Jennie anytime in the future." – Sam




"Ever since my very first real estate deal 6 years ago, I have been utilizing Marina Title to assist me with closing other deals. Jennie and her staff is some of the greatest people you will ever meet and work with in this business. They definitely go the extra mile to make sure their clients are well taken care of. I am consistently referring people to them, because of their professionalism." – Courtney




"Jennie is an excellent real estate lawyer. When we sold our condo in Miami Beach she took care of all the legal documents. She was extremely professional and knowledgeable, and always very pleasant to work with. I would definitely recommend Jennie as a real estate lawyer." – Richard