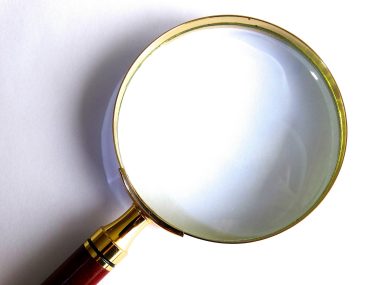 Property Lien Search in Florida: How to Find the Liens on a Property?
23 Apr 2021
In a competitive real estate market like Florida, buying or selling a home is a time-consuming and energy-demanding process. 
To guarantee that the transaction will be settled smoothly, all parties involved in the deal need to ensure the property is ready to be legally sold. At this phase, one of the most important steps is to find any liens attached to the property before the closing process.
The existence of liens attached to a property can affect the legality of the sale. In this article, you will discover what a property lien is and how you can find the liens on a property in Florida. 
What is a Property Lien? – Understanding the Problem 
In essence, a property lien is a legal claim on a real property that permits the lienholder to obtain access to the said asset if its owner does not pay his debts. 
To attach a lien to a certain property, a creditor must file a petition through a county records office or state agency and receive approval to place a lien on the property. It is worth noticing that each jurisdiction has distinct rules and regulations that govern property liens. 
Commonly, attaching a lien to a property is the first step creditors take to seize it from the debtor. Hence, debtors must be aware of any notification associated with property liens before it is too late to defend against it.  
Property Lien Search in Florida – Why is It Crucial in Real Estate Transactions? 
Before selling or refinancing a property in Florida, owners must ensure that the property title is clear. However, no title can be deemed as clear if there is a lien attached to the property. 
In this sense, creditors utilize liens as a way to guarantee they eventually will get their money back. In Florida, the ideal approach is that sellers must be aware of the existence of liens attached to their properties before the sale process is started. 
Regardless of the situation, any liens must be satisfied before a property is put to sale. However, there are many situations in which a lien may be attached to the property without the seller being aware of it. 
It is worth noticing that any undisclosed property lien can delay the closing process, or even preclude a real estate transaction completely. 
Property Lien Search in Florida – How to Find Out If There Is a Lien Attached to a Property? 
To find out if there is a lien attached to a property in Florida, the best approach is to have a title search done. 
A title search is an in-depth search made on public records to determine and confirm the legal ownership of a property. 
During the title search, the title examiner will find out if there are any liens attached to a property, which include tax liens, mortgage liens, mechanic liens, UCC (Uniform Commercial Code) liens, and judgment liens. 
Other common title defects that may be found during the title search include: 
Errors in public records 

Improperly filed documents

Undisclosed heirs

Identity concerns

Incorrect legal description of the property

Survey and boundary disputes

Probate issues

Bankruptcy filings
What is the Best Way to Make a Title Search in Florida? 
Even though a buyer/seller involved in a real estate transaction in Florida could work their way through a title search, the best approach is still working with an expert title company.
A title company will have exclusive access to a title plant, which is a certified record database with all real property-related information in the past 30 years or more. 
Consequently, an experienced title expert will access a higher level of certified data to confirm a property's history in-depth and ensure there are no encumbrances or undisclosed liens that may affect a future real estate transaction. 
Plus, depending on the type of property lien found during the title search, you may have to deal with further legal complexities. In this sense, an expert title company in Florida will surely provide the guidance of legal experts to tailor a strategy to solve the problem.
Do You Need To Proceed With a Property Lien Search in Florida? – We Can Help You 
At Marina Title, we provide all types of title and escrow services within a single company to ensure a streamlined experience for our customers. 
Before proceeding with any real estate transaction in Florida, it is crucial to satisfy any liens against it. Our team has seasoned title experts, including skilled real estate attorneys, that will provide you the much-needed help to solve any lien-related problems.  
Call us today at (305) 901-5628 or email us at Info@MarinaTitle.com to schedule a consultation.
Testimonials
"Very trustworthy title company. The attorneys and staff are all very kind, professional and responsive; they took their time and explained all the details on our closing. I had a bad experience with a different tittle company in the past where the paperwork was full of mistakes. I will only use Marina Title going forward. Highly recommend." – Guiselle




"A BUNCH OF KNOW IT ALL'S" and that is exactly what I need on my side! Dealing in this crazy world of Real Estate, I can always count on these top notch smarties to educate me and my clients while solving the issues as they inevitably pop up. The teams at Marina Title and the Law Offices of JURADO & FARSHCHIAN, P.L in North Miami provide a exceptional list of services. Each time I use them, I am always pleased with their results and at the end, I feel a little smarter myself! Thanks for the knowledge!" – Melton




"From the first time I talked to Jennie, I felt I am going to be in good hands with her representing me in a purchase of a luxury Condo in Miami. She was professional, honest, attentive, punctual and much more. She answered all my questions, revised the purchase and sale contract when needed and followed up on my transaction until it was closed. Her Escrow assistant Suzette is one of the greatest people I have worked with. She addressed my questions on the HUD statement, communicated promptly to HOA and my Insurance agent and was on top of it all. I truly appreciated someone like Suzette working on my real estate purchase. I am very greatful and would recommend her and Jennie anytime in the future." – Sam




"Ever since my very first real estate deal 6 years ago, I have been utilizing Marina Title to assist me with closing other deals. Jennie and her staff is some of the greatest people you will ever meet and work with in this business. They definitely go the extra mile to make sure their clients are well taken care of. I am consistently referring people to them, because of their professionalism." – Courtney




"Jennie is an excellent real estate lawyer. When we sold our condo in Miami Beach she took care of all the legal documents. She was extremely professional and knowledgeable, and always very pleasant to work with. I would definitely recommend Jennie as a real estate lawyer." – Richard