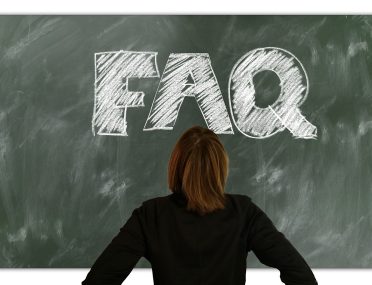 Florida FIRPTA FAQ: All You Need to Know
15 Apr 2021
Currently, the state of Florida has a population of over 21 million inhabitants, with more than 20% of it consisting of foreign-born individuals. 
Any foreigner who owns real property in the United States needs to be aware of FIRPTA tax law. Under FIRPTA regulations, a percentage of the gross sale price of a property sold by a foreigner must be withheld and remitted to the IRS. 
In this exclusive FAQ, you will discover all you need to know about FIRPTA regulations in Florida. 
What is FIRPTA? 
Enacted on December 5, 1980, the Foreign Investment in Real Property Tax Act (FIRPTA) is a federal law created to ensure that foreign sellers pay income tax on the sale of real property in the US. 
Under FIRPTA, the term foreigner refers to any "foreign person or entity", which encompasses all non-US citizens and non-resident alien individuals, corporations, trusts, or foreign estate. 
What Transactions Are Exposed to FIRPTA Tax Law in Florida? 
The FIRPTA tax is applied in cases where a foreigner is selling an interest in real property in the United States. 
In such a case, not only foreigners who have full ownership of real property are exposed. Any interest in real property such as fee ownership, co-ownership, leaseholds, and fractional interests, when sold by a foreigner, is exposed to FIRPTA. 
What Is the Tax Rate Required Under FIRPTA? 
The percentage withheld under FIRPTA varies according to each property's gross sale price. For properties in which the gross sale price is over $1,000,000, the percentage withheld under FIRPTA is 15% of the gross sale price.
However, in case the gross sale price of a property is between $300,000 and $1,000,000, and the buyer is going to use the property as his/her primary residence, the percentage withheld is 10%.
Lastly, if the gross sale price of a property is less than $300,000, and the buyer is going to use the property as his/her primary residence, there is no withholding under FIRPTA.
Is the Seller the Only Party Responsible for Complying With FIRPTA? 
Even though it is the foreign seller who is subjected to the FIRPTA tax, the buyer is the responsible party for withholding the required percentage and remit the funds to the IRS.
When purchasing a property from a foreigner, the buyer is regarded as the "withholding agent" in the transaction. 
For instance, let us say a US citizen and Florida resident are buying a vacation home from a foreigner. In this case, they will be required to withhold the required percentage of the gross sale price from proceeds as a deposit due to the IRS.
In this sense, the buyer has the ultimate liability to the IRS. If the buyer fails to hold back the required percentage under FIRPTA and does not remit it to the IRS, he/she may be liable for paying the owed amount.
What is the Procedure to Submit the Withheld Percentage Under FIRPTA to the IRS? 
After withholding the required percentage of the gross sale price, buyers must forward the funds with the required paperwork (IRS Forms 8288 and 8288-A) to the IRS, within 20 days after the closing date. 
In many cases, a closing company in Florida is responsible for reporting and paying the required percentage under FIRPTA on the buyer's behalf. 
What Happens if Not All Sellers in a Real Estate Transaction Are Foreigners?
In such cases, the required percentage under FIRPTA will vary based on each seller separately. Typically, the required percentage to be withheld is based on the percentage of ownership of each foreigner involved in the transaction. 
For instance, let us say four joint owners are selling an apartment in Miami. Each one of them owns a 25% interest on the property, but only one of them is a foreigner. 
In this situation, the buyer is required to withhold only 25% of the total required percentage.
Plus, there are cases in which the sellers involved in the transaction are married and one of them is a foreigner. Consequently, as each spouse owns 50% of the property, but only one of them is a foreigner, the withheld percentage will be required only from such spouse's one-half interest. 
Working with an Expert Title Company in Florida Crucial to Deal with FIRPTA
At Marina Title, we will start by assessing your case to check if the FIRPTA tax is required or not. Then, if your situation requires you to deal with FIRPTA, our team of title experts will guide you throughout the process and make it easier for you. 
Waste no time with uncertainty. Call us today at (305) 901-5628 or email us at Romy@MarinaTitle.com to schedule a consultation.
Testimonials
Jennie is an excellent real estate lawyer. When we sold our condo in Miami Beach she took care of all the legal documents. She was extremely professional and knowledgeable, and always very pleasant to work with. I would definitely recommend Jennie as a real estate lawyer.




Jennie represented me in a very contentious property sale. She was professional, detail oriented, and knowledgeable about the intricacies of what can come back as a problem. Jennie handled the entire sale, spoke with me about each detail as they came up. I would have no reason to look for another law firm. She is also friends with some of the brightest and dedicated attorneys anywhere. She made a very unpleasant event possible. I would recommend her to my dearest friends, and anyone else for that matter.




I'm an real estate investor from CA and trying to buy properties in Florida, i was looking for real estate attorney's who could help me reviewing my closing documents and i found Jennie's help was not only in a timely fashion but her extensive knowledge in real estate amazed me. She was thorough and complete, right away she was able to spot any potential risks in the contracts and that just made my day to have this peace of mind assurance from her. so i would recommend her service to others in similar needs like myself as well. Thanks again Jennie.




Jennie handled a business property purchase for me very recently, She was very professional kept me informed every step of the way through to closure. Jennie is also very knowledgeable as there were times I didn't quite understand certain legal terms & she explained them very clearly to me. I will also say that she is very trustworthy too & look forward to working with her on my next business purchase very soon. Excellent & highly recommendable.




Jennie is an excellent attorney. She is smart, well educated, diligent, friendly, reliable, and always a pleasure to work with. Jennie is always the first person I go to when I need legal advice. If you need a good lawyer I highly recommend her.



Insights