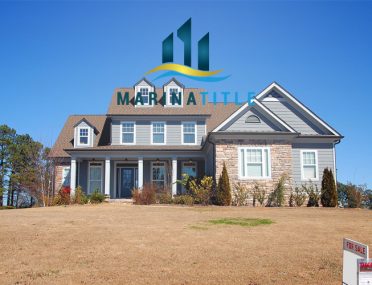 How the Florida Homestead Exemption Protects Your Residence from Creditors
01 Jun 2018
The State of Florida is known nationwide for its robust and generous homestead protections. Not only does the Florida Homestead Exemption provide major savings on property taxes, but Florida homestead laws also confers another major benefit: defending your residence from being forcibly sold by creditors.
How Do the Florida Homestead Laws Impact Creditor Claims?
If you are unable to pay back a debt to a creditor, they can sue to have your assets – including your real property – sold to satisfy the debt.
However, Article 10, Section 4 of the Florida Constitution states that a homestead is exempted from a forced sale by creditors, provided you meet the following requirements:
The property must be owned by a "natural person" (as opposed to an entity like a business or trust).
You must be a Florida resident who has established that the property is your primary residence.
You must establish that you are the legal owner of the property (such as through a recorded Deed).
The homestead property must meet certain size requirements – half an acre if in a municipality or 160 acres if outside a municipality (such as an unincorporated part of a county).
If you satisfy these requirements, you will most likely be able to protect your homestead from a forced creditor sale.
Exceptions to the Creditor Protections of the Florida Homestead Laws
While the Florida homestead protection law is one of the few recourses for avoiding a forced sale, it does not protect against all types of creditors. Here are the exceptions set forth by the Florida Constitution:
State and federal tax authorities.
Homeowners associations and similar organizations that levy assessments.
Liens by mechanics, contractors, or other parties to whom you owe money for improving the property.
Thus, if you owe money related to these circumstances, Florida homestead laws will not protect you. Nevertheless, homestead protection is an invaluable shield for your home against virtually every other type of creditor.
Hire Experts on Florida Homestead Laws
Determining whether your homestead property is exempt from creditor claims is best done with the help of the qualified real estate attorneys of Marina Title. Our firm specializes in a myriad of title and real estate services, including providing guidance to homeowners with regard to Florida homestead laws. To learn more about how we can help, contact (305) 901-5628 or email info@marinatitle.com.
Testimonials
Jennie is an excellent real estate lawyer. When we sold our condo in Miami Beach she took care of all the legal documents. She was extremely professional and knowledgeable, and always very pleasant to work with. I would definitely recommend Jennie as a real estate lawyer.




Jennie represented me in a very contentious property sale. She was professional, detail oriented, and knowledgeable about the intricacies of what can come back as a problem. Jennie handled the entire sale, spoke with me about each detail as they came up. I would have no reason to look for another law firm. She is also friends with some of the brightest and dedicated attorneys anywhere. She made a very unpleasant event possible. I would recommend her to my dearest friends, and anyone else for that matter.




I'm an real estate investor from CA and trying to buy properties in Florida, i was looking for real estate attorney's who could help me reviewing my closing documents and i found Jennie's help was not only in a timely fashion but her extensive knowledge in real estate amazed me. She was thorough and complete, right away she was able to spot any potential risks in the contracts and that just made my day to have this peace of mind assurance from her. so i would recommend her service to others in similar needs like myself as well. Thanks again Jennie.




Jennie handled a business property purchase for me very recently, She was very professional kept me informed every step of the way through to closure. Jennie is also very knowledgeable as there were times I didn't quite understand certain legal terms & she explained them very clearly to me. I will also say that she is very trustworthy too & look forward to working with her on my next business purchase very soon. Excellent & highly recommendable.




Jennie is an excellent attorney. She is smart, well educated, diligent, friendly, reliable, and always a pleasure to work with. Jennie is always the first person I go to when I need legal advice. If you need a good lawyer I highly recommend her.



Insights