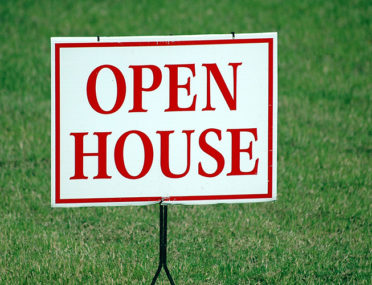 Holding Title in Florida – The Most Common Ways
15 Jul 2019
When purchasing real estate, most buyers never consider the different types of title ownership available, and sometimes people rush into choosing one option without really knowing why or what the disadvantages of that option are.
Choosing a Way to Hold Title in Florida
Choosing a title ownership option without proper knowledge of what the available options are and which option offers the higher number of benefits for your specific circumstances can be something you regret in the future.
Before irrevocably committing to one title ownership option, you must fully understand the most common ways to hold title in Florida. Read on to learn more.
Two or More Owners
A Tenancy in Common is an option that allows at least two individuals to hold title to the same property, which may be an ideal option for people who are not married but want to buy a home together. Another example of title ownership in the form of a tenancy in common could be two real estate investors making a purchase together. In a tenancy in common, each tenant holds title to a specific percentage of the property, which is specified in the deed, and it does not have to be an equal share.
The main benefit of this type of title ownership is that it allows tenants to sell, lease, or otherwise transfer their percentage of the property to another individual.
Two or More Owners, an Equal Share
Similar to a tenancy in common, a Joint Tenancy is an option that allows two or more people to hold title to the same property. However, in a joint tenancy, all owners share equal percentages of the property, and the agreement they sign must identify them as "joint tenants with the right of survivorship".  This essentially means that if one owner passes away, his or her portion of the property will be transferred to the remaining owners. When an owner dies and his or her part of the property is transferred to the others, the decedent's will does not affect the joint tenancy agreement.
One of the best benefits of holding title in a joint tenancy is that the costly and time-consuming Florida probate process can be avoided when one joint tenant passes away.
Holding Title as a Married Couple
In Florida, married couples can own a title in the form of a Tenancy by the Entirety, where each spouse is the owner of the entire property. This title ownership option provides a few core benefits, which are:
Protection for spouses – In a tenancy by the entirety, both parties must sign the deed in order to transfer the property, which protects the rights of each of the spouses to make decisions in regards to the property. In other words, nothing will happen to their property without both spouses' consent.
Avoiding probate – If one spouse passes away, the surviving spouse will automatically own the entire property without having to go through the complex Florida probate process.
Protection against creditors – If someone files a lawsuit against one of the spouses, the property will be protected and cannot be claimed by creditors to satisfy a judgment.
Choose the Best Option with the Help of Marina Title
Are you looking to purchase a new property? Trust the professionals at Marina Title to handle your closing and issue a comprehensive title insurance policy for your new home.
At Marina Title, we pride ourselves on ensuring you have an engaging, professional, and memorable closing experience.
To learn more about our title services, call us today at (305) 901-5628 or send us an email to Info@MarinaTitle.com.
Testimonials
"Very trustworthy title company. The attorneys and staff are all very kind, professional and responsive; they took their time and explained all the details on our closing. I had a bad experience with a different tittle company in the past where the paperwork was full of mistakes. I will only use Marina Title going forward. Highly recommend." – Guiselle




"A BUNCH OF KNOW IT ALL'S" and that is exactly what I need on my side! Dealing in this crazy world of Real Estate, I can always count on these top notch smarties to educate me and my clients while solving the issues as they inevitably pop up. The teams at Marina Title and the Law Offices of JURADO & FARSHCHIAN, P.L in North Miami provide a exceptional list of services. Each time I use them, I am always pleased with their results and at the end, I feel a little smarter myself! Thanks for the knowledge!" – Melton




"From the first time I talked to Jennie, I felt I am going to be in good hands with her representing me in a purchase of a luxury Condo in Miami. She was professional, honest, attentive, punctual and much more. She answered all my questions, revised the purchase and sale contract when needed and followed up on my transaction until it was closed. Her Escrow assistant Suzette is one of the greatest people I have worked with. She addressed my questions on the HUD statement, communicated promptly to HOA and my Insurance agent and was on top of it all. I truly appreciated someone like Suzette working on my real estate purchase. I am very greatful and would recommend her and Jennie anytime in the future." – Sam




"Ever since my very first real estate deal 6 years ago, I have been utilizing Marina Title to assist me with closing other deals. Jennie and her staff is some of the greatest people you will ever meet and work with in this business. They definitely go the extra mile to make sure their clients are well taken care of. I am consistently referring people to them, because of their professionalism." – Courtney




"Jennie is an excellent real estate lawyer. When we sold our condo in Miami Beach she took care of all the legal documents. She was extremely professional and knowledgeable, and always very pleasant to work with. I would definitely recommend Jennie as a real estate lawyer." – Richard