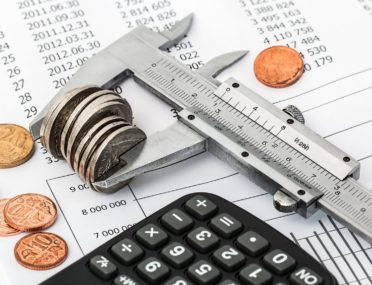 Home Purchase Closing Costs in Florida: Everything You Must Know
07 Sep 2020
When buying a home in Florida, home buyers will encounter several other costs besides the purchasing price for the property. There is a list of expenses that will be required by additional services and processes, such as expenses in connection with:
Title documents
Appraisals
Courier fees
Attorney fees
Insurance
These and other expenses are required throughout the process to make the deal possible. These costs when summed up, may result in a considerable budget. That is why it is important to anticipate all purchase closing costs and prepare to negotiate it whenever it is possible.
In this article, we will show how you can prepare your finances for home purchase closing costs in Florida.
Why There Are Many Expenses When It Comes to Closing?
This aspect often catches most property buyers by surprise. Several charges are imposed for both parties in the property's transaction when closing a deal. It happens because the buyer and the seller necessarily have to employ services involved in the process.
There are several services included in this category, such as financing, approvals, and property insurance processing. The fact many buyers are surprised is because such costs barely appear in the down payment charges.
How Much Do These Expenses Cost?
Commonly, the sum of all closing costs may cost 3% to 5% of the total purchasing expenses when buying a property. In South Florida, it may mean additional thousands of dollars.
An interesting alternative for homebuyers is to include closing costs to their mortgage, as it is paid in installments.
Closing Costs for Buyers:
There are two categories to fit the buyer's closing expenses.
The first is the costs involved in acquiring the property or applying for a mortgage. In this last case, lenders charge the borrowers for the fees used during the processing of the loan. It also includes the assessment in unique situations and the closing of the application.
The second classification refers to costs involved with owning the property. These fees will incur once the buyer starts owning the home.
There are several closing costs included, such as:
Title Search:
It is essential to check if the title unsighted issues before closing. An expert company will proceed with a detailed exam to ensure there are no third-party ownership claims to the property. This cost is paid directly to the title company.
Homeowner's Insurance:
These are the costs associated with the processing of home insurance. This policy is important, as it protects the owner from financial loss in case the property is damaged, broken into, or in case of a fire.
Application fees:
These costs serve to cover the expenses lenders have when processing a mortgage loan. That is why it is vital to consult the potential lender to disclose all the charges they charge.
Expenses associated with the application may vary according to the lender. It commonly includes items such as credit checks and appraisals.
Private Mortgage Insurance (PMI):
Anyone buying a property in South Florida will necessarily meet the PMI cost at the closing. This fee goes to the purchase of insurance. It is applied especially if the buyer paid a down payment charge below 20% of the property's total purchasing price.
Property Tax:
This case is for buyers who use a loan servicer for financing the property purchase. The lender will require the buyer to clear any property tax within 60 days after the acquisition. The amount must be cleared during the closing procedure.
Closing Costs For Sellers:
The most significant concern for sellers when it comes to closing costs is the real estate commission fee. Commonly it is split between the real estate agent and the Multiple Listing Services (MLS) agency. The costs of this fee may vary, ranging from 5% to 8% of the property's purchasing price.
Taking A Step Further:
Now you have a definitive guide about home purchase closing costs in Florida. The process of purchasing a property can get complex sometimes, especially when it comes to legal aspects and expenses. For that, Marina Title offers especial advisory for anyone buying a property in Florida.
Receive Professional Help To Deal With Home Purchase Closing Costs in Florida:
Our team of experts will guide you throughout the process. Waste time no more. Contact us by calling us to (305) 901-5628 or sending us an email to Romy@MarinaTitle.com and get help immediately.
Testimonials
Jennie is an excellent real estate lawyer. When we sold our condo in Miami Beach she took care of all the legal documents. She was extremely professional and knowledgeable, and always very pleasant to work with. I would definitely recommend Jennie as a real estate lawyer.




Jennie represented me in a very contentious property sale. She was professional, detail oriented, and knowledgeable about the intricacies of what can come back as a problem. Jennie handled the entire sale, spoke with me about each detail as they came up. I would have no reason to look for another law firm. She is also friends with some of the brightest and dedicated attorneys anywhere. She made a very unpleasant event possible. I would recommend her to my dearest friends, and anyone else for that matter.




I'm an real estate investor from CA and trying to buy properties in Florida, i was looking for real estate attorney's who could help me reviewing my closing documents and i found Jennie's help was not only in a timely fashion but her extensive knowledge in real estate amazed me. She was thorough and complete, right away she was able to spot any potential risks in the contracts and that just made my day to have this peace of mind assurance from her. so i would recommend her service to others in similar needs like myself as well. Thanks again Jennie.




Jennie handled a business property purchase for me very recently, She was very professional kept me informed every step of the way through to closure. Jennie is also very knowledgeable as there were times I didn't quite understand certain legal terms & she explained them very clearly to me. I will also say that she is very trustworthy too & look forward to working with her on my next business purchase very soon. Excellent & highly recommendable.




Jennie is an excellent attorney. She is smart, well educated, diligent, friendly, reliable, and always a pleasure to work with. Jennie is always the first person I go to when I need legal advice. If you need a good lawyer I highly recommend her.



Insights