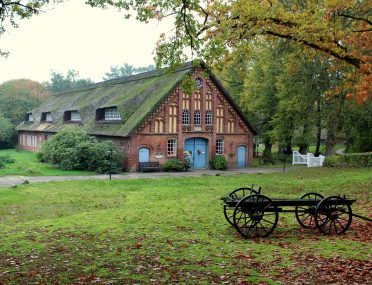 Homeowner Tax Exemption Florida: Know Your Rights
02 Jul 2021
One of the best advantages of living in Florida is the state low-tax approach. In this context, homeowners have a powerful tool to reduce their estate tax burden, which is the homestead tax exemption. 
In this guide, you will discover how to minimize your tax burden and save a significant amount of money thanks to the homeowner tax exemption Florida.
Florida Homestead Exemption – Explaining the Concept
If you own a property in Florida and live inside the property as your permanent residency, you can apply for a homestead exemption. It is a useful tax benefit that can reduce the taxable value of a home by as much as $50,000.
Successful applicants receive tax exemptions within a certain price threshold, based on their home's assessed value.
Accordingly, the first $25,000 applies for the applicant's property taxes. Plus, the additional 25,000 applies to any assessed value over $50,000 and only non-school-related taxes.
Homeowner Tax Exemption Florida – Understanding the Numbers
Indeed, it is not easy to understand the requirements for Florida homestead exemption the first time you have contact with them. To further illustrate the subject, the best way is to use fictional examples.
First, for a home with an assessed value of $48,000, the first $25,000 is exempt from all property taxes. Then, the remaining $23,000 is taxed.
Second, for a home with an assessed value of $70,000, the first $25,000 is exempt from all property taxes. Then, the next $25,000 is taxed, while the remaining $20,000 is exempt from all non-school-related property taxes.
Lastly, for a home with an assessed value of $90,000, the first $25,000 is exempt from all property taxes. Again, the next 25,000 is taxed, and the following $25,000 is exempt from all non-school-related property taxes. Then, the remaining 15,000 in assessed value is taxed.
Florida Homestead Exemption – Eligibility Criteria
As provided by the Florida Department of Revenue, applicants must submit the required paperwork for application between January 1st and March 1st of the first tax year. Also, they need to submit it to the property appraiser in the property's county.
Consequently, anyone who fails to submit their application for homestead exemption by March 1st is waiving the exemption privilege for that tax year.
To be considered eligible, the applicant's property must be either his/her permanent residence or the permanent residence of a third party he/she can claim as a tax dependent. Plus, the applicant must ensure that he/she did not rent the property for more than 30 days in a given calendar year.
According to the regulations associated with the Florida homestead exemption, either renting a property for more than 30 days for two subsequent years or more than six months can be considered abandonment.
Regardless, the ideal approach is to consult with an expert tax attorney to assess whether you qualify for a homestead exemption in Florida or not.
Do I Need to Reapply to Maintain a Homestead Exemption in Florida?
One of the best features of the homestead exemption is that successful applicants do not have to reapply annually to maintain the benefit. In Florida, the state automatically renews the benefit for all exempt individuals, unless they choose to cancel their exemption.
However, exempt individuals must contact the state to inform if and when they are no longer eligible for the benefit. In this sense, the eligibility to a homestead exemption is gone when:
The home where you live is no longer your primary residence
You rent the property more than 30 days per year
The ownership of the property is no longer yours, regardless of the reason (e.g., sale, lawsuit, death, marriage, etc.)
Exempt individuals that did not contact the state when they become ineligible are subject to a tax lien.
Florida Homestead Exemption – Seeking Expert Guidance
Although applicants can work their way through the application process, the best approach is to seek expert guidance when applying for a homestead exemption in Florida.
A legal expert will help you by assessing your case and providing all necessary guidance when you need to:
Gather the required documentation
File form DR-501
Submit the required form to the appraiser's office (either via online, mail, or in-person)
Meet the exemption criteria and comply with all legal parameters
Work with Marina Title to Obtain a Homestead Exemption in Florida
At Marina Title, we have a team of legal experts to guide you through the process and help you to get a homeowner tax exemption. 
Waste no time and money with uncertainty. Call us today at (305) 901-5628 or send us an email at Romy@MarinaTitle.com to schedule a consultation.
Testimonials
Jennie is an excellent real estate lawyer. When we sold our condo in Miami Beach she took care of all the legal documents. She was extremely professional and knowledgeable, and always very pleasant to work with. I would definitely recommend Jennie as a real estate lawyer.




Jennie represented me in a very contentious property sale. She was professional, detail oriented, and knowledgeable about the intricacies of what can come back as a problem. Jennie handled the entire sale, spoke with me about each detail as they came up. I would have no reason to look for another law firm. She is also friends with some of the brightest and dedicated attorneys anywhere. She made a very unpleasant event possible. I would recommend her to my dearest friends, and anyone else for that matter.




I'm an real estate investor from CA and trying to buy properties in Florida, i was looking for real estate attorney's who could help me reviewing my closing documents and i found Jennie's help was not only in a timely fashion but her extensive knowledge in real estate amazed me. She was thorough and complete, right away she was able to spot any potential risks in the contracts and that just made my day to have this peace of mind assurance from her. so i would recommend her service to others in similar needs like myself as well. Thanks again Jennie.




Jennie handled a business property purchase for me very recently, She was very professional kept me informed every step of the way through to closure. Jennie is also very knowledgeable as there were times I didn't quite understand certain legal terms & she explained them very clearly to me. I will also say that she is very trustworthy too & look forward to working with her on my next business purchase very soon. Excellent & highly recommendable.




Jennie is an excellent attorney. She is smart, well educated, diligent, friendly, reliable, and always a pleasure to work with. Jennie is always the first person I go to when I need legal advice. If you need a good lawyer I highly recommend her.



Insights