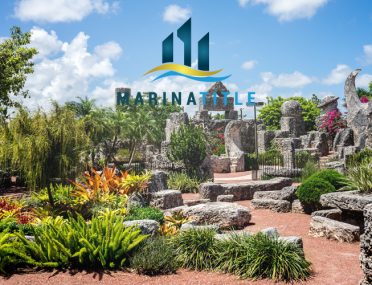 Homestead Protections for Surviving Spouses and Minor Children
24 May 2018
Florida residents enjoy some of the most robust Homestead Protections in America. Nevertheless, there are several big caveats and conditions with respect to devises, i.e. who you will transfer the property to in your Will.
Introduction to Florida Homestead Protections
The Florida Constitution establishes several protections for a property declared as a homestead (primary residence). Homesteads are exempt from the first $25,000 of their value for the purpose of calculating all property taxes, plus another $25,000 in value if the home is worth up to $75,000 except for property taxes used for funding public schools.
That means a home worth $100,000 – for the purpose of calculating property taxes – could be considered worth only $75,000, and could be considered worth only $50,000 for all non-school related property taxes. There are several other exemptions available depending on the circumstances, such as for persons with disabilities, veterans, and widows/widowers.
Florida homestead protections also extend to creditor claims: if certain requirements are met – such as if the property is owned by a natural person (e.g., not a business entity) who uses the property as their permanent residence – the property cannot be forcibly sold to satisfy a creditor's claims (the sole exceptions being with respect to taxes, assessments, mortgages, and debts from property improvements).
Given these advantages, it is understandable to arrange for your homestead to transfer to your loved ones when you pass away. Yet that is where things get tricky.
Restrictions on the Transfer or Devise of a Florida Homestead Property
Spouses who own a homestead property may transfer their interests in the property only if they both sign the instrument of conveyance, such as the Warranty Deed . You are limited in how you can devise the homestead property depending on who survives you:
If you leave behind a spouse and no children, then the only recognized transfer of your homestead will be to your spouse – any other transfer will be invalidated.
If you leave behind a spouse and children under the age of 18, then no transfer of the property is permitted following your death. Instead, your surviving spouse will receive a life estate with the remainder to the minor children per stirpes (i.e. in equal shares). Your spouse will also have the option to take a 50 percent ownership interest in the homestead as tenants in common with the minor children.
If you are survived by your spouse and adult children, then you will similarly be limited to transferring your property only to your spouse. If you devise the homestead to someone else, then your spouse will receive a life estate with the remainder to your adult children. (Alternatively, the spouse will have the same option to own half the interest in the homestead as tenants in common with the adult children.)
Finally, if you leave behind no spouse and only minor children, no transfer will be permitted, and your minor children will receive equal interests in the homestead property as tenants in common.
The only circumstances in which you may freely devise your homestead is if you leave behind only adult children, and you have no spouse or minor children surviving you.
Moreover, if you have no spouse or children upon your death, and have made no arrangements to devise your homestead (either via a will, a trust or a deed), then Florida's intestacy laws take effect, devising your homestead to your next of kin.
Marina Title Can Help You Understand Homestead Protections
The conditions and restrictions impacting Florida's homestead protections will have big implications on your estate plan. Marina Title specializes in a wide range of legal and title matters affecting Florida real estate, including homestead protections. If you need more information or guidance in this critical area, contact our firm at contact (305) 901-5628 or email info@marinatitle.com.
Testimonials
Jennie is an excellent real estate lawyer. When we sold our condo in Miami Beach she took care of all the legal documents. She was extremely professional and knowledgeable, and always very pleasant to work with. I would definitely recommend Jennie as a real estate lawyer.




Jennie represented me in a very contentious property sale. She was professional, detail oriented, and knowledgeable about the intricacies of what can come back as a problem. Jennie handled the entire sale, spoke with me about each detail as they came up. I would have no reason to look for another law firm. She is also friends with some of the brightest and dedicated attorneys anywhere. She made a very unpleasant event possible. I would recommend her to my dearest friends, and anyone else for that matter.




I'm an real estate investor from CA and trying to buy properties in Florida, i was looking for real estate attorney's who could help me reviewing my closing documents and i found Jennie's help was not only in a timely fashion but her extensive knowledge in real estate amazed me. She was thorough and complete, right away she was able to spot any potential risks in the contracts and that just made my day to have this peace of mind assurance from her. so i would recommend her service to others in similar needs like myself as well. Thanks again Jennie.




Jennie handled a business property purchase for me very recently, She was very professional kept me informed every step of the way through to closure. Jennie is also very knowledgeable as there were times I didn't quite understand certain legal terms & she explained them very clearly to me. I will also say that she is very trustworthy too & look forward to working with her on my next business purchase very soon. Excellent & highly recommendable.




Jennie is an excellent attorney. She is smart, well educated, diligent, friendly, reliable, and always a pleasure to work with. Jennie is always the first person I go to when I need legal advice. If you need a good lawyer I highly recommend her.



Insights