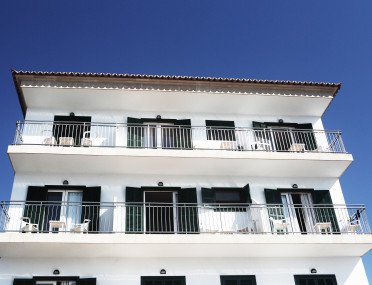 How Does a Title Company Determine That a Title is Valid?
08 Jun 2015
Purchasing a property is not a joke. It involves risks and difficulties, good decision making and serious evaluation.
A buyer always wants to have a smooth and safe transaction all throughout the process however certain situations that cause big conflicts and arguments are unavoidable. One of these problems is the detection of fraud and illegitimacy of a property title. How can this be prevented? Well, in this situation, a title company always knows what to do.
A title company's prime responsibility is to ensure that the title of a property is valid and genuine. How they do this? Here are the following procedures that they do:
1. They will do a title search, which will thoroughly examine all the property records to make sure that the person or company claiming to own the property legally owns it and that no one else could claim full or partial ownership of the property.
2. Also during the title search, the title company will look for any unpaid taxes or unsettled mortgages, liens, verdicts connected with the property, as well as any easements, leases, restrictions or other problems that might affect ownership.
3. The title company will also require a property survey, which will identify the boundaries of the plot of land that a home lays on, whether the home rests within those boundaries, whether there are any infringements and violations on the property by neighbors and any easements that may affect an ownership.
4. And lastly, before a title company issues any title insurance, it will prepare an abstract of title, which is a brief summary of what was found during the title search. Then, it will issue a title opinion letter— a legal document that certifies the validity of the title.
If you are interested to know more about how to determine the legitimacy of a property title, you can always ask our Florida real estate experts in www.marinatitle.com. You can also call us at 1 (800) 610-4750 or email at info@marinatitle.com.
Testimonials
Jennie is an excellent real estate lawyer. When we sold our condo in Miami Beach she took care of all the legal documents. She was extremely professional and knowledgeable, and always very pleasant to work with. I would definitely recommend Jennie as a real estate lawyer.




Jennie represented me in a very contentious property sale. She was professional, detail oriented, and knowledgeable about the intricacies of what can come back as a problem. Jennie handled the entire sale, spoke with me about each detail as they came up. I would have no reason to look for another law firm. She is also friends with some of the brightest and dedicated attorneys anywhere. She made a very unpleasant event possible. I would recommend her to my dearest friends, and anyone else for that matter.




I'm an real estate investor from CA and trying to buy properties in Florida, i was looking for real estate attorney's who could help me reviewing my closing documents and i found Jennie's help was not only in a timely fashion but her extensive knowledge in real estate amazed me. She was thorough and complete, right away she was able to spot any potential risks in the contracts and that just made my day to have this peace of mind assurance from her. so i would recommend her service to others in similar needs like myself as well. Thanks again Jennie.




Jennie handled a business property purchase for me very recently, She was very professional kept me informed every step of the way through to closure. Jennie is also very knowledgeable as there were times I didn't quite understand certain legal terms & she explained them very clearly to me. I will also say that she is very trustworthy too & look forward to working with her on my next business purchase very soon. Excellent & highly recommendable.




Jennie is an excellent attorney. She is smart, well educated, diligent, friendly, reliable, and always a pleasure to work with. Jennie is always the first person I go to when I need legal advice. If you need a good lawyer I highly recommend her.



Insights