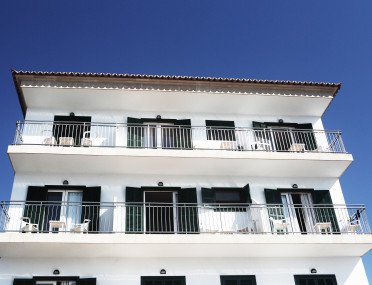 How Does a Title Company Determine That a Title is Valid?
08 Jun 2015
Purchasing a property is not a joke. It involves risks and difficulties, good decision making and serious evaluation.
A buyer always wants to have a smooth and safe transaction all throughout the process however certain situations that cause big conflicts and arguments are unavoidable. One of these problems is the detection of fraud and illegitimacy of a property title. How can this be prevented? Well, in this situation, a title company always knows what to do.
A title company's prime responsibility is to ensure that the title of a property is valid and genuine. How they do this? Here are the following procedures that they do:
1. They will do a title search, which will thoroughly examine all the property records to make sure that the person or company claiming to own the property legally owns it and that no one else could claim full or partial ownership of the property.
2. Also during the title search, the title company will look for any unpaid taxes or unsettled mortgages, liens, verdicts connected with the property, as well as any easements, leases, restrictions or other problems that might affect ownership.
3. The title company will also require a property survey, which will identify the boundaries of the plot of land that a home lays on, whether the home rests within those boundaries, whether there are any infringements and violations on the property by neighbors and any easements that may affect an ownership.
4. And lastly, before a title company issues any title insurance, it will prepare an abstract of title, which is a brief summary of what was found during the title search. Then, it will issue a title opinion letter— a legal document that certifies the validity of the title.
If you are interested to know more about how to determine the legitimacy of a property title, you can always ask our Florida real estate experts in www.marinatitle.com. You can also call us at (305) 901-5628 or email at info@marinatitle.com.
Testimonials
"Very trustworthy title company. The attorneys and staff are all very kind, professional and responsive; they took their time and explained all the details on our closing. I had a bad experience with a different tittle company in the past where the paperwork was full of mistakes. I will only use Marina Title going forward. Highly recommend." – Guiselle




"A BUNCH OF KNOW IT ALL'S" and that is exactly what I need on my side! Dealing in this crazy world of Real Estate, I can always count on these top notch smarties to educate me and my clients while solving the issues as they inevitably pop up. The teams at Marina Title and the Law Offices of JURADO & FARSHCHIAN, P.L in North Miami provide a exceptional list of services. Each time I use them, I am always pleased with their results and at the end, I feel a little smarter myself! Thanks for the knowledge!" – Melton




"From the first time I talked to Jennie, I felt I am going to be in good hands with her representing me in a purchase of a luxury Condo in Miami. She was professional, honest, attentive, punctual and much more. She answered all my questions, revised the purchase and sale contract when needed and followed up on my transaction until it was closed. Her Escrow assistant Suzette is one of the greatest people I have worked with. She addressed my questions on the HUD statement, communicated promptly to HOA and my Insurance agent and was on top of it all. I truly appreciated someone like Suzette working on my real estate purchase. I am very greatful and would recommend her and Jennie anytime in the future." – Sam




"Ever since my very first real estate deal 6 years ago, I have been utilizing Marina Title to assist me with closing other deals. Jennie and her staff is some of the greatest people you will ever meet and work with in this business. They definitely go the extra mile to make sure their clients are well taken care of. I am consistently referring people to them, because of their professionalism." – Courtney




"Jennie is an excellent real estate lawyer. When we sold our condo in Miami Beach she took care of all the legal documents. She was extremely professional and knowledgeable, and always very pleasant to work with. I would definitely recommend Jennie as a real estate lawyer." – Richard