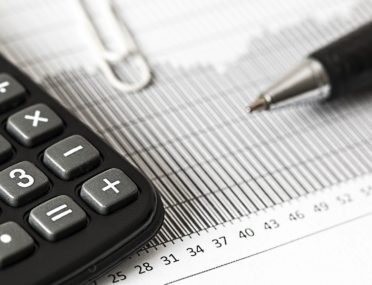 How Much Does Title Insurance Cost in South Florida?
28 Oct 2020
A title insurance is something you should really consider when buying or selling a property. It is a form of indemnity insurance which protects both owner and lender in cases where the previous property owner did not have absolute ownership over the property. In this article we will present you the main aspects as well as the average cost of this type of insurance.
Lender's Title Insurance and Owner's Title Insurance
As the title indicates, there are two types: lender's title insurance and owner's title insurance. When taking a mortgage, the lander's type is mandatory. It is supposed to compensate your lender in the event you lose the property to title ownership wrangles. Most of times, the owner's one is optional, but it is quite helpful in covering the costs or damages resulting from title issues.
What Does It Protect Against?
It can successfully protect you against several problems, such as:
Fraudulent ownership transfers in your property, as well as forgeries
Errors in filing or recording title documents
Encumbrances or judgments against property, such as outstanding lawsuits and liens
Other pre-existing title defects
In the last case, this type of insurance covers all the other title defects that existed before purchasing the property. By doing so, it ensures you a safe transfer to your ownership.
What Are the Risks of Not Having One?
Not having title insurance exposes transacting parties to considerable risk when there is a title defect. For instance, if a homebuyer closed a deal and discovered that there are unpaid property taxes from the prior owner. Without title insurance, the financial burden of this claim for back taxes rests solely with the buyer. They will either pay the property taxes or risk losing the home to the taxing entity.
Likewise, in case of a borrower's default, if there are any issues with the property's title, a lender would be covered up to the amount of the mortgage. So, the lender's title insurance covers banks and other mortgage lenders from unrecorded liens, unrecorded access rights, and other defects.
How Much Does It Cost?
Perhaps this is the part you are most interested in. The price varies from one state to another. However, in Florida, the average cost is US$ 1,000 for homebuyers. The amount can also vary depending on many reasons, such as the value and location of the property. The higher the value of the property, the higher the cost of title insurance.
Do You Need Professional Help?
Do not hesitate and call us to (305) 901-5628 or contact us through Romy@MarinaTitle.com. We have a special team that will be glad to assist you!
Testimonials
Jennie is an excellent real estate lawyer. When we sold our condo in Miami Beach she took care of all the legal documents. She was extremely professional and knowledgeable, and always very pleasant to work with. I would definitely recommend Jennie as a real estate lawyer.




Jennie represented me in a very contentious property sale. She was professional, detail oriented, and knowledgeable about the intricacies of what can come back as a problem. Jennie handled the entire sale, spoke with me about each detail as they came up. I would have no reason to look for another law firm. She is also friends with some of the brightest and dedicated attorneys anywhere. She made a very unpleasant event possible. I would recommend her to my dearest friends, and anyone else for that matter.




I'm an real estate investor from CA and trying to buy properties in Florida, i was looking for real estate attorney's who could help me reviewing my closing documents and i found Jennie's help was not only in a timely fashion but her extensive knowledge in real estate amazed me. She was thorough and complete, right away she was able to spot any potential risks in the contracts and that just made my day to have this peace of mind assurance from her. so i would recommend her service to others in similar needs like myself as well. Thanks again Jennie.




Jennie handled a business property purchase for me very recently, She was very professional kept me informed every step of the way through to closure. Jennie is also very knowledgeable as there were times I didn't quite understand certain legal terms & she explained them very clearly to me. I will also say that she is very trustworthy too & look forward to working with her on my next business purchase very soon. Excellent & highly recommendable.




Jennie is an excellent attorney. She is smart, well educated, diligent, friendly, reliable, and always a pleasure to work with. Jennie is always the first person I go to when I need legal advice. If you need a good lawyer I highly recommend her.



Insights