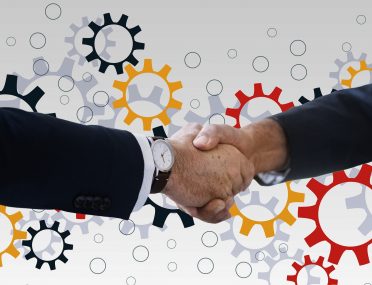 How to Buy a Timeshare in Florida – Step by Step
12 Jul 2021
Let us say you are in a resort on the Gulf Coast, and a timeshare seller invites you to watch a 90-minute presentation in exchange for a fancy dinner for two people.
Are you tempted to accept the offer? Probably, yes. However, many people do not like timeshare properties, which contributed to a negative reputation associated with the concept.
In this article, we will explain what a timeshare is and the pros and cons of buying a timeshare.
What Is a Timeshare?
As its name suggests, a timeshare refers to a manner for several people to share ownership of a property. Each buyer purchases a certain period in a particular unit. Timeshare properties are typically vacation properties, such as a condo unit within a tropical resort.
Commonly, timeshares divide the property into small periods, in most cases a one week or two weeks.
Accordingly, if a buyer desires to stay a more extended time within the property, they can purchase several consecutive timeshares if available.
Understanding the Legal Aspect
Usually, timeshares are structured either as shared deeded ownership or shared leased ownership.
Under shared deeded ownership, each timeshare owner owns a fraction of the property. The percentage of ownership is equal to the purchased amount of time.
The timeshare owners will receive a deed for a percentage of the property. Among other provisions, this document will provide when the owner can use the property. In such a case, the timeshare company will have to issue several deeds for each property.
It is common to find condo units sold in one-week timeshare periods with 52 total owners. This transaction involves 52 different deeds issued to each partial owner.
On the other hand, it is possible to enter shared leased ownership.
Instead of purchasing permanent deeded ownership, you can lease ownership of a property for a certain period. Typically, the term of leased ownership expires after a certain amount of time or at the latest upon death.
Also, timeshares involving leased ownership have more restrictions on property transfers when compared to a deeded ownership. For instance, leased ownership may not permit selling or transferring your interest to another individual.
How to Buy a Timeshare in Florida – Costs & Liability
During presentations, timeshare sellers make you believe that owning a timeshare is easy. They make you believe that timeshares require neither effort nor any costs involved in the rental accommodations you visit each year.
However, they are not expense-free at all. In short, the expenses associated with the purchase of any timeshare include:
An amount required as a down payment
High rates for financing (if you do not have the amount required upfront)
Property maintenance fees (paid annually)
Rental agent fees (if you need to rent your timeshare during a period you are not using it)
Additional fees (e.g., cleaning services, booking fees, etc.)
In Florida, timeshares will not qualify for financing at most banks since they rarely maintain their value. Also, it is crucial to note that timeshare maintenance fees sometimes escalate to an unbearable level, which is a common issue among timeshare owners.
How to Buy a Timeshare in Florida – Timeshares Are Not an investment.
Generally, purchasing a timeshare is not considered an investment. However, in legal terms, timeshares have much complexity involved, so it is crucial to work with an expert attorney to think about purchasing one.
Plus, timeshares are difficult to resell and tend to depreciate once you purchase them. So if you want to invest in future vacations, it is hard to consider a timeshare as a valuable option.
Buying a Timeshare in Florida – Is it a Good Idea?
Typically, purchasing a timeshare is not the best choice. Either in terms of real estate investment or as a simple way to guarantee you will have a place to spend your vacation.
Life moves on, and there is a wide array of places you can spend your vacations. Hence, purchasing a timeshare can become a nightmare if you want to get rid of it later, especially when fees start scaling up.
Plus, a timeshare is usually available only for a few weeks at a time, so if you want to spend more time on the property premises, you are not allowed to do so.
Are You Dealing with a Timeshare in Florida? – We Can Help You
Indeed, purchasing a timeshare of a condo unit in a resort area may sound like the perfect vacation for the years to come. However, the best approach is to avoid any wrong commitment and consult a legal expert before deciding.
Call Marina Title today at (305) 901-5628 or send us an email at Info@MarinaTitle.com and we will help you decide whether or not it is a good option for your case.
Testimonials
"Very trustworthy title company. The attorneys and staff are all very kind, professional and responsive; they took their time and explained all the details on our closing. I had a bad experience with a different tittle company in the past where the paperwork was full of mistakes. I will only use Marina Title going forward. Highly recommend." – Guiselle




"A BUNCH OF KNOW IT ALL'S" and that is exactly what I need on my side! Dealing in this crazy world of Real Estate, I can always count on these top notch smarties to educate me and my clients while solving the issues as they inevitably pop up. The teams at Marina Title and the Law Offices of JURADO & FARSHCHIAN, P.L in North Miami provide a exceptional list of services. Each time I use them, I am always pleased with their results and at the end, I feel a little smarter myself! Thanks for the knowledge!" – Melton




"From the first time I talked to Jennie, I felt I am going to be in good hands with her representing me in a purchase of a luxury Condo in Miami. She was professional, honest, attentive, punctual and much more. She answered all my questions, revised the purchase and sale contract when needed and followed up on my transaction until it was closed. Her Escrow assistant Suzette is one of the greatest people I have worked with. She addressed my questions on the HUD statement, communicated promptly to HOA and my Insurance agent and was on top of it all. I truly appreciated someone like Suzette working on my real estate purchase. I am very greatful and would recommend her and Jennie anytime in the future." – Sam




"Ever since my very first real estate deal 6 years ago, I have been utilizing Marina Title to assist me with closing other deals. Jennie and her staff is some of the greatest people you will ever meet and work with in this business. They definitely go the extra mile to make sure their clients are well taken care of. I am consistently referring people to them, because of their professionalism." – Courtney




"Jennie is an excellent real estate lawyer. When we sold our condo in Miami Beach she took care of all the legal documents. She was extremely professional and knowledgeable, and always very pleasant to work with. I would definitely recommend Jennie as a real estate lawyer." – Richard