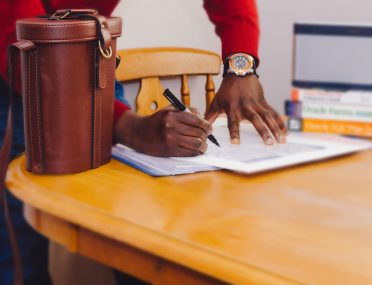 How to Clear Title Defects in Florida?
25 Jun 2021
When it comes to real estate, the title of a property refers to its legal ownership. Hence, if a property in Florida is titled in the name of a specific individual, it means he/she has the right to own, occupy and use the space.
Accordingly, title defects are a threat to the ownership of a property, especially in situations involving unknown heirs or third-party claims. 
In this article, you will discover how to clear title defects in Florida. 
How to Clear Title Defects in Florida – Real World Examples
Title defects can cause real trouble for whatever parties are involved in a real estate transaction. In many situations, a defect can make a title unmarketable, meaning the seller cannot sell or trade it unless the defect is cleared.
On the other hand, title defects expose buyers to unexpected liabilities that can generate financial loss and stress. Depending on the issue, sometimes a buyer may lose his/her property due to a title defect.
To demonstrate a possible situation, let us utilize a fictional case for illustration. Let us say an individual called Marlene bought a home from a widow located in Sarasota. Marlene liked the house from day one and thought it could be her home for decades.
However, a year later, things started to get weird. Suddenly, an estranged son of the widow's deceased husband comes out of nowhere and claims the property was willed to him 20 years ago. 
Hence, after a detailed examination, the estranged son manages to prove that he has the legal right to own the property. In this context, even though Marlene had nothing to do with the family situation, she lost ownership of her property due to a title defect.
Clearing the Title of a Property in Florida – The Basics
When a title is not properly researched and cleared of all defects before the closing, all parties involved in the transaction are exposed to risk. However, the most exposed party tends to be the buyer, as he/she may have to assume a liability that is not theirs.
Fortunately, there are several useful measures to clear title defects or at least protect against the risk of issues that are not easily cleared.
Identifying the Existing Defects
First, it is crucial to identify any title defect before the real estate transaction is still going on.
In Florida, it is not possible to sell any property without having a clear title. Accordingly, any type of lien or encumbrance that questions the legal ownership of a property can make a title unmarketable in Florida.
To discover any defects associated with a title, it is fundamental to proceed with a title search before signing the purchase agreement at closing.
A title search is an in-depth examination in which a title examiner will search public records to find title defects that include:
Fraud
Forgery
Judgments attached to a property
Easements
Liens
Boundary disputes
Undiscovered last will
Missing heirs
Ownership claims to the property
Restrictions
Once the examiner completes the task, he/she will issue a detailed report with all defects found during the title search process.
Working with an Expert Title Agent
Once the title search is finished, it is time to deal with the issues displayed in the title report. Different defects require different solutions, so the best way to deal with them is by working with an expert title agent.
Besides helping you to handle all necessary paperwork and bureaucracy involved in the process, a seasoned title agent will offer valuable insights and provide strategies to eliminate the burden associated with title defects.
Purchasing Title Insurance
A title search is essential, but it will identify only recorded defects. In many cases, it is not possible to identify some defects associated with a property's title, such as undiscovered encumbrances, missing heirs, unknown easements, etc.
In this case, the best approach is to purchase a title insurance policy and secure against any undetected defects that may affect the title in the future.
However, no title policy offer coverage for defects like zoning problems, boundary line disputes, post-policy claims, and environmental protection laws.
Hence, buyers must stay alert and pay attention to discover and solve any similar title issues while there is still available time.
We Can Help You Cleaning Your Title in Florida – Work with Marina Title Today
Do you want to have full, valid, and undisputed ownership rights when buying a property in Florida? At Marina Title, we have a team of title experts to guide you. 
Waste no time exposing yourself to risk. Call us today at (305) 901-5628 or send us an email at Romy@MarinaTitle.com to schedule a consultation.
Testimonials
Jennie is an excellent real estate lawyer. When we sold our condo in Miami Beach she took care of all the legal documents. She was extremely professional and knowledgeable, and always very pleasant to work with. I would definitely recommend Jennie as a real estate lawyer.




Jennie represented me in a very contentious property sale. She was professional, detail oriented, and knowledgeable about the intricacies of what can come back as a problem. Jennie handled the entire sale, spoke with me about each detail as they came up. I would have no reason to look for another law firm. She is also friends with some of the brightest and dedicated attorneys anywhere. She made a very unpleasant event possible. I would recommend her to my dearest friends, and anyone else for that matter.




I'm an real estate investor from CA and trying to buy properties in Florida, i was looking for real estate attorney's who could help me reviewing my closing documents and i found Jennie's help was not only in a timely fashion but her extensive knowledge in real estate amazed me. She was thorough and complete, right away she was able to spot any potential risks in the contracts and that just made my day to have this peace of mind assurance from her. so i would recommend her service to others in similar needs like myself as well. Thanks again Jennie.




Jennie handled a business property purchase for me very recently, She was very professional kept me informed every step of the way through to closure. Jennie is also very knowledgeable as there were times I didn't quite understand certain legal terms & she explained them very clearly to me. I will also say that she is very trustworthy too & look forward to working with her on my next business purchase very soon. Excellent & highly recommendable.




Jennie is an excellent attorney. She is smart, well educated, diligent, friendly, reliable, and always a pleasure to work with. Jennie is always the first person I go to when I need legal advice. If you need a good lawyer I highly recommend her.



Insights