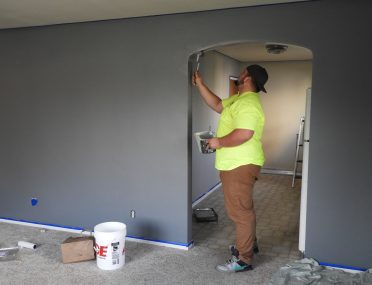 How to Conduct a Value Dispute in Florida
14 Jul 2021
It is not an easy task to stop foreclosure. In this sense, many people rely on a short sale to buy some time while assessing their options. Nonetheless, it is not uncanny to find a discrepancy between the value stipulated by a broker/agent and the offer amount. 
It is possible to dispute the value of a property in a short sale, but you must follow a set of steps to do it properly. In this article, you will discover how to conduct a value dispute in Florida. 
What is a Short Sale? – Back to Basics
In essence, a short sale means selling a property for less than the outstanding mortgage on it. In such cases, the lender will not get paid back the full owed amount, but it is not an issue.
Typically, foreclosing a property is expensive for lenders, as they need to pay for all expenses associated with the process (e.g., home repairs, property taxes, closing costs, etc.). 
This way, it is often to the lender's advantage to opt for a short sale instead of going through a foreclosure. During a short sale, the lender will send an expert broker/agent to complete a Broker Price Opinion (BPO).
A Broker Price Opinion represents an unofficial assessment of the market value of a property based on a professional opinion. In Florida, it is common for lenders to rely on BPOs instead of opting for an expensive and lengthy appraisal.
Once the bank has a BPO for the short sale listing, it will base its price on the value stipulated during the process.
The problem is that, oftentimes, there may be a mismatch between the interest of the lender (value stipulated in the BPO) and the amount the buyer is willing to pay. Although disputing the value of a property during a short sale is not a fun task, it may be necessary in many cases.
How to Conduct a Value Dispute in Florida – Step-by-Step
When it comes to disputing the value of a property during a short sale, some lenders are much easier to deal with than others.
The first step is to ask the expert responsible for the BPO that you would like a reconsideration of the value. Also, ask the expert for a document specifying all requirements for a value dispute.
Then, with the help of an attorney, you must fill out the forms, leaving no blank lines in the document. Plus, it is necessary to attach any requested evidence to demonstrate the value stated in the BPO is not accurate.
Typically, a common value dispute will take between 10-12 business days to complete after the lender receives the paperwork for review.
Providing Further Evidence
If the lender does not provide a specific form in the process, you can utilize a standard BPO form to proceed with a value dispute. Then, you will need to complete a comparative market analysis with properties sold in your area within the last three months.
A comparative market analysis is an assessment method to estimate the value of a property by assessing similar properties that have recently sold in the same neighborhood.
The best approach is to provide comparable properties that are recent, proximate (nearby), and similar to your property.
Disputes Centered on Property Condition
In many cases, a valuation dispute is about the physical condition of the property, including factors such as roofing, heating, plumbing, electrical systems, interior elements, etc.
When disputing the value of a property due to physical condition, you will need to provide two itemized estimates from a licensed contractor on the contractor's letterhead. Plus, you will need to attach pictures that display the repair, hazard, or any condition issue as evidence.
Valuation Dispute in Florida Short Sale – Can I Do It on My Own?
Indeed, it is not mandatory to work with a legal expert to dispute the value of a property in a short sale. Nonetheless, short sales hold their share of complexity, especially when it comes to preparing the paperwork and providing the required evidence. 
Hence, working with an expert attorney will help to save you from unnecessary stress and risky decisions.
Do You Want to Dispute the Value of a Property in a Florida Short Sale? – We Can Help You
At Marina Title, we have a team of legal experts that will assess your situation and tailor a suitable strategy for your case. Waste no time with uncertainty. Call us today at (305) 901-5628 or send us an email at Romy@MarinaTitle.com to schedule a consultation.
Testimonials
Jennie is an excellent real estate lawyer. When we sold our condo in Miami Beach she took care of all the legal documents. She was extremely professional and knowledgeable, and always very pleasant to work with. I would definitely recommend Jennie as a real estate lawyer.




Jennie represented me in a very contentious property sale. She was professional, detail oriented, and knowledgeable about the intricacies of what can come back as a problem. Jennie handled the entire sale, spoke with me about each detail as they came up. I would have no reason to look for another law firm. She is also friends with some of the brightest and dedicated attorneys anywhere. She made a very unpleasant event possible. I would recommend her to my dearest friends, and anyone else for that matter.




I'm an real estate investor from CA and trying to buy properties in Florida, i was looking for real estate attorney's who could help me reviewing my closing documents and i found Jennie's help was not only in a timely fashion but her extensive knowledge in real estate amazed me. She was thorough and complete, right away she was able to spot any potential risks in the contracts and that just made my day to have this peace of mind assurance from her. so i would recommend her service to others in similar needs like myself as well. Thanks again Jennie.




Jennie handled a business property purchase for me very recently, She was very professional kept me informed every step of the way through to closure. Jennie is also very knowledgeable as there were times I didn't quite understand certain legal terms & she explained them very clearly to me. I will also say that she is very trustworthy too & look forward to working with her on my next business purchase very soon. Excellent & highly recommendable.




Jennie is an excellent attorney. She is smart, well educated, diligent, friendly, reliable, and always a pleasure to work with. Jennie is always the first person I go to when I need legal advice. If you need a good lawyer I highly recommend her.



Insights