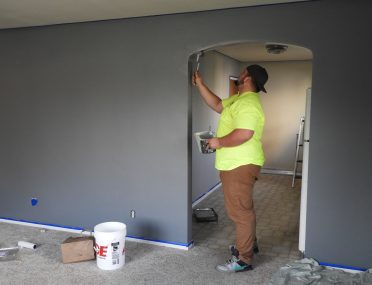 How to Conduct a Value Dispute in Florida
14 Jul 2021
It is not an easy task to stop foreclosure. In this sense, many people rely on a short sale to buy some time while assessing their options. Nonetheless, it is not uncanny to find a discrepancy between the value stipulated by a broker/agent and the offer amount.
It is possible to dispute the value of a property in a short sale, but you must follow a set of steps to do it properly. In this article, you will discover how to conduct a value dispute in Florida.
What is a Short Sale? – Back to Basics
In essence, a short sale means selling a property for less than the outstanding mortgage on it. In such cases, the lender will not get paid back the full owed amount, but it is not an issue.
Typically, foreclosing a property is expensive for lenders, as they need to pay for all expenses associated with the process (e.g., home repairs, property taxes, closing costs, etc.).
This way, it is often to the lender's advantage to opt for a short sale instead of going through a foreclosure. During a short sale, the lender will send an expert broker/agent to complete a Broker Price Opinion (BPO).
A Broker Price Opinion represents an unofficial assessment of the market value of a property based on a professional opinion. In Florida, it is common for lenders to rely on BPOs instead of opting for an expensive and lengthy appraisal.
Once the bank has a BPO for the short sale listing, it will base its price on the value stipulated during the process.
The problem is that, oftentimes, there may be a mismatch between the interest of the lender (value stipulated in the BPO) and the amount the buyer is willing to pay. Although disputing the value of a property during a short sale is not a fun task, it may be necessary in many cases.
How to Conduct a Value Dispute in Florida – Step-by-Step
When it comes to disputing the value of a property during a short sale, some lenders are much easier to deal with than others.
The first step is to ask the expert responsible for the BPO that you would like a reconsideration of the value. Also, ask the expert for a document specifying all requirements for a value dispute.
Then, with the help of an attorney, you must fill out the forms, leaving no blank lines in the document. Plus, it is necessary to attach any requested evidence to demonstrate the value stated in the BPO is not accurate.
Typically, a common value dispute will take between 10-12 business days to complete after the lender receives the paperwork for review.
Providing Further Evidence
If the lender does not provide a specific form in the process, you can utilize a standard BPO form to proceed with a value dispute. Then, you will need to complete a comparative market analysis with properties sold in your area within the last three months.
A comparative market analysis is an assessment method to estimate the value of a property by assessing similar properties that have recently sold in the same neighborhood.
The best approach is to provide comparable properties that are recent, proximate (nearby), and similar to your property.
Disputes Centered on Property Condition
In many cases, a valuation dispute is about the physical condition of the property, including factors such as roofing, heating, plumbing, electrical systems, interior elements, etc.
When disputing the value of a property due to physical condition, you will need to provide two itemized estimates from a licensed contractor on the contractor's letterhead. Plus, you will need to attach pictures that display the repair, hazard, or any condition issue as evidence.
Valuation Dispute in Florida Short Sale – Can I Do It on My Own?
Indeed, it is not mandatory to work with a legal expert to dispute the value of a property in a short sale. Nonetheless, short sales hold their share of complexity, especially when it comes to preparing the paperwork and providing the required evidence.
Hence, working with an expert attorney will help to save you from unnecessary stress and risky decisions.
Do You Want to Dispute the Value of a Property in a Florida Short Sale? – We Can Help You
At Marina Title, we have a team of legal experts that will assess your situation and tailor a suitable strategy for your case. Waste no time with uncertainty. Call us today at (305) 901-5628 or send us an email at Info@MarinaTitle.com to schedule a consultation.
Testimonials
"Very trustworthy title company. The attorneys and staff are all very kind, professional and responsive; they took their time and explained all the details on our closing. I had a bad experience with a different tittle company in the past where the paperwork was full of mistakes. I will only use Marina Title going forward. Highly recommend." – Guiselle




"A BUNCH OF KNOW IT ALL'S" and that is exactly what I need on my side! Dealing in this crazy world of Real Estate, I can always count on these top notch smarties to educate me and my clients while solving the issues as they inevitably pop up. The teams at Marina Title and the Law Offices of JURADO & FARSHCHIAN, P.L in North Miami provide a exceptional list of services. Each time I use them, I am always pleased with their results and at the end, I feel a little smarter myself! Thanks for the knowledge!" – Melton




"From the first time I talked to Jennie, I felt I am going to be in good hands with her representing me in a purchase of a luxury Condo in Miami. She was professional, honest, attentive, punctual and much more. She answered all my questions, revised the purchase and sale contract when needed and followed up on my transaction until it was closed. Her Escrow assistant Suzette is one of the greatest people I have worked with. She addressed my questions on the HUD statement, communicated promptly to HOA and my Insurance agent and was on top of it all. I truly appreciated someone like Suzette working on my real estate purchase. I am very greatful and would recommend her and Jennie anytime in the future." – Sam




"Ever since my very first real estate deal 6 years ago, I have been utilizing Marina Title to assist me with closing other deals. Jennie and her staff is some of the greatest people you will ever meet and work with in this business. They definitely go the extra mile to make sure their clients are well taken care of. I am consistently referring people to them, because of their professionalism." – Courtney




"Jennie is an excellent real estate lawyer. When we sold our condo in Miami Beach she took care of all the legal documents. She was extremely professional and knowledgeable, and always very pleasant to work with. I would definitely recommend Jennie as a real estate lawyer." – Richard