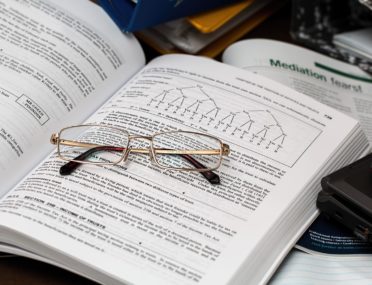 How to Resolve Tax Deed Issues After a Purchase?
09 Sep 2020
Anyone investing in real estate knows how bargain plays an important role throughout the process. Many people resort to tax deed auction to save on costs. This is easily noticeable, given that many investors specialize in this field.
Although many investors see tax deed auction as a perfect way to save money, it is not perfect at all. This is because it comes with many unsighted issues. Hence, what to do in case a buyer face issue regarding the tax deed after the title closing was concluded?
In this article, we will show how to react when a tax deed purchase comes with title issues.
What To Do In Such Cases?
1) Fill For A Quiet Action:
Some new property owners, especially first-time home buyers, may experience some issues regarding the title. In this specific case, it is possible to register for the quiet title action lawsuit.
Commonly, this is the legal action used when other parties have valid claims towards the same title. Once the property owner fills for the quiet title action, the claim holders will be named in the suit. They will be issued with legal papers and have the right to provide feedback in the process.
Most situations show us that quiet title actions are won by issuers. It happens because the court uses the right measures to ensure that nobody has a defense to rise.
2) Ensure The Title Of A Tax Deed Property:
This is an alternative solution, instead of using quiet title action. Getting insurance for the title will protect the buyer from any title issues that may appear in the future.
However, it is rare to see this alternative in the course. This alternative is almost a secret in the real estate industry, and we explain why.
The amount of premium paid for this type of insurance is commonly less than the legal fees and court costs associated with quiet title action. Hence, real estate attorneys prefer to let customers resort to quiet title action, instead of getting insurance.
Even though, ensuring the title can be vital in potential issues that may appear in the future. This way, this alternative cannot be put away.
3) Seek the guidance of an expert counsel:
This alternative can be a clever move, as it will open a new set of possibilities on how to react to any situation.
An expert counsel will make a huge difference in the process. The buyer will be advised on what option is the best to protect his interest in the purchase. Also, the advised person will be able to make strategic moves such as doing a cost-benefit analysis of the whole situation.
The best thing about this option is that it will offer guidance throughout the whole process on how to handle the situation. It is essential, as each move in such cases can determine the fate of the process.
Do You Need Expert Help To Resolve Tax Deed Issues In Florida? Marina Title Will Help You:
Our team of experts has years of experience solving issues involving tax deed. Waste time no more. Contact us by calling us to (305) 901-5628 or sending us an email to Romy@MarinaTitle.com and get help now.
Testimonials
Jennie is an excellent real estate lawyer. When we sold our condo in Miami Beach she took care of all the legal documents. She was extremely professional and knowledgeable, and always very pleasant to work with. I would definitely recommend Jennie as a real estate lawyer.




Jennie represented me in a very contentious property sale. She was professional, detail oriented, and knowledgeable about the intricacies of what can come back as a problem. Jennie handled the entire sale, spoke with me about each detail as they came up. I would have no reason to look for another law firm. She is also friends with some of the brightest and dedicated attorneys anywhere. She made a very unpleasant event possible. I would recommend her to my dearest friends, and anyone else for that matter.




I'm an real estate investor from CA and trying to buy properties in Florida, i was looking for real estate attorney's who could help me reviewing my closing documents and i found Jennie's help was not only in a timely fashion but her extensive knowledge in real estate amazed me. She was thorough and complete, right away she was able to spot any potential risks in the contracts and that just made my day to have this peace of mind assurance from her. so i would recommend her service to others in similar needs like myself as well. Thanks again Jennie.




Jennie handled a business property purchase for me very recently, She was very professional kept me informed every step of the way through to closure. Jennie is also very knowledgeable as there were times I didn't quite understand certain legal terms & she explained them very clearly to me. I will also say that she is very trustworthy too & look forward to working with her on my next business purchase very soon. Excellent & highly recommendable.




Jennie is an excellent attorney. She is smart, well educated, diligent, friendly, reliable, and always a pleasure to work with. Jennie is always the first person I go to when I need legal advice. If you need a good lawyer I highly recommend her.



Insights