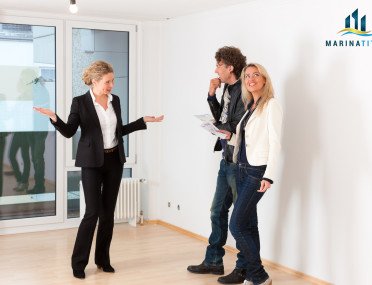 How to Sell Property to Foreigners
06 Aug 2015
A report by the National Association of Realtors concerning Existing Home Sales to both resident and non-resident foreigner nationals resoundingly answers the question, "Why sell to a foreign buyer?" Around 209,000 houses were sold to foreign buyers from April 2014 to March 2015, and, in that same time period, foreign clients paid an average of approximately $500,000 to acquire property while a typical U.S. resident paid roughly $256,000. Note that nationals of China, Canada, India, the United Kingdom and Mexico accounted for a total of 51 percent of these purchases.
Of course, one should not surmise from these facts that foreign buyers are gullible and ready to offload large amounts of cash without so much as reading the contract and inspecting the property. However, it is encouraging to note that Florida numbers among the four states that attracted an impressive 50 percent of this very lucrative business. Below you will learn how to sell property to foreigners and claim your portion of this incredible revenue stream.
Get Noticed Online
Listing a property for sale online is a good start, but is insufficient for attracting the right kind of buyer. Photos and short video clips of the home and neighborhood are vital because they allow prospective buyers to familiarize themselves with the property from a distance. The next best thing to an in-person walkthrough is a digital one. Ensuring that your properties are listed on websites that specialize in marketing to international clients is key, but your approach must depend on your target audience.
Target Specific Nationalities
Currently, as noted above, the primary foreign buyers of U.S. real estate hail from Canada, India, the U.K., Mexico and China. This matters because nationals from a given country tend to prefer to buy homes within the same general region of the United States. Visit Marina Title's Realtors page, for more information
Additional Guidelines
Some of the most important services you can provide to a foreign buyer are matters of etiquette and simplification. For example, converting the unit of measurement from square feet to meters squared can save a buyer a good deal of aggravation. In addition, many foreigners will not know the particular rules and regulations that govern property transactions in the United States. Therefore, a simple explanation can tip the scales in your favor. Accounting for cultural differences, including the fact that appliances are often sold along with the home here, as opposed to many other nations, can mean the difference between locking a sale and letting a prospect slip through your fingers.
Finally, though many international buyers will pay cash in exchange for property, some will want a mortgage. Despite strict lending requirements, it is possible for foreigners to take out loans with certain lenders. Typically such buyers will need to make a down payment of 30 percent of the cost of the home.
The experts at Marina Title offer the highest quality customer service tailored to you. If you have any questions regarding the sale of property to foreign buyers, or any aspect of the Florida real estate market, contact us by email at info@marinatitle.com, or by phone at (305) 901-5628.
Testimonials
"Very trustworthy title company. The attorneys and staff are all very kind, professional and responsive; they took their time and explained all the details on our closing. I had a bad experience with a different tittle company in the past where the paperwork was full of mistakes. I will only use Marina Title going forward. Highly recommend." – Guiselle




"A BUNCH OF KNOW IT ALL'S" and that is exactly what I need on my side! Dealing in this crazy world of Real Estate, I can always count on these top notch smarties to educate me and my clients while solving the issues as they inevitably pop up. The teams at Marina Title and the Law Offices of JURADO & FARSHCHIAN, P.L in North Miami provide a exceptional list of services. Each time I use them, I am always pleased with their results and at the end, I feel a little smarter myself! Thanks for the knowledge!" – Melton




"From the first time I talked to Jennie, I felt I am going to be in good hands with her representing me in a purchase of a luxury Condo in Miami. She was professional, honest, attentive, punctual and much more. She answered all my questions, revised the purchase and sale contract when needed and followed up on my transaction until it was closed. Her Escrow assistant Suzette is one of the greatest people I have worked with. She addressed my questions on the HUD statement, communicated promptly to HOA and my Insurance agent and was on top of it all. I truly appreciated someone like Suzette working on my real estate purchase. I am very greatful and would recommend her and Jennie anytime in the future." – Sam




"Ever since my very first real estate deal 6 years ago, I have been utilizing Marina Title to assist me with closing other deals. Jennie and her staff is some of the greatest people you will ever meet and work with in this business. They definitely go the extra mile to make sure their clients are well taken care of. I am consistently referring people to them, because of their professionalism." – Courtney




"Jennie is an excellent real estate lawyer. When we sold our condo in Miami Beach she took care of all the legal documents. She was extremely professional and knowledgeable, and always very pleasant to work with. I would definitely recommend Jennie as a real estate lawyer." – Richard