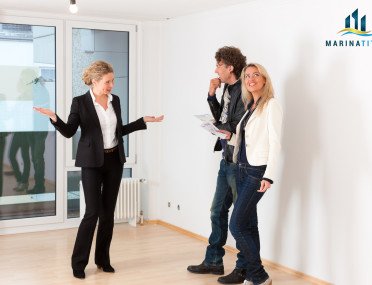 How to Sell Property to Foreigners
06 Aug 2015
A report by the National Association of Realtors concerning Existing Home Sales to both resident and non-resident foreigner nationals resoundingly answers the question, "Why sell to a foreign buyer?" Around 209,000 houses were sold to foreign buyers from April 2014 to March 2015, and, in that same time period, foreign clients paid an average of approximately $500,000 to acquire property while a typical U.S. resident paid roughly $256,000. Note that nationals of China, Canada, India, the United Kingdom and Mexico accounted for a total of 51 percent of these purchases.
Of course, one should not surmise from these facts that foreign buyers are gullible and ready to offload large amounts of cash without so much as reading the contract and inspecting the property. However, it is encouraging to note that Florida numbers among the four states that attracted an impressive 50 percent of this very lucrative business. Below you will learn how to sell property to foreigners and claim your portion of this incredible revenue stream.
Get Noticed Online
Listing a property for sale online is a good start, but is insufficient for attracting the right kind of buyer. Photos and short video clips of the home and neighborhood are vital because they allow prospective buyers to familiarize themselves with the property from a distance. The next best thing to an in-person walkthrough is a digital one. Ensuring that your properties are listed on websites that specialize in marketing to international clients is key, but your approach must depend on your target audience.
Target Specific Nationalities
Currently, as noted above, the primary foreign buyers of U.S. real estate hail from Canada, India, the U.K., Mexico and China. This matters because nationals from a given country tend to prefer to buy homes within the same general region of the United States. Visit Marina Title's Realtors page, for more information
Additional Guidelines
Some of the most important services you can provide to a foreign buyer are matters of etiquette and simplification. For example, converting the unit of measurement from square feet to meters squared can save a buyer a good deal of aggravation. In addition, many foreigners will not know the particular rules and regulations that govern property transactions in the United States. Therefore, a simple explanation can tip the scales in your favor. Accounting for cultural differences, including the fact that appliances are often sold along with the home here, as opposed to many other nations, can mean the difference between locking a sale and letting a prospect slip through your fingers.
Finally, though many international buyers will pay cash in exchange for property, some will want a mortgage. Despite strict lending requirements, it is possible for foreigners to take out loans with certain lenders. Typically such buyers will need to make a down payment of 30 percent of the cost of the home.
The experts at Marina Title offer the highest quality customer service tailored to you. If you have any questions regarding the sale of property to foreign buyers, or any aspect of the Florida real estate market, contact us by email at info@marinatitle.com, or by phone at 1 (800) 610-4750.
Testimonials
Jennie is an excellent real estate lawyer. When we sold our condo in Miami Beach she took care of all the legal documents. She was extremely professional and knowledgeable, and always very pleasant to work with. I would definitely recommend Jennie as a real estate lawyer.




Jennie represented me in a very contentious property sale. She was professional, detail oriented, and knowledgeable about the intricacies of what can come back as a problem. Jennie handled the entire sale, spoke with me about each detail as they came up. I would have no reason to look for another law firm. She is also friends with some of the brightest and dedicated attorneys anywhere. She made a very unpleasant event possible. I would recommend her to my dearest friends, and anyone else for that matter.




I'm an real estate investor from CA and trying to buy properties in Florida, i was looking for real estate attorney's who could help me reviewing my closing documents and i found Jennie's help was not only in a timely fashion but her extensive knowledge in real estate amazed me. She was thorough and complete, right away she was able to spot any potential risks in the contracts and that just made my day to have this peace of mind assurance from her. so i would recommend her service to others in similar needs like myself as well. Thanks again Jennie.




Jennie handled a business property purchase for me very recently, She was very professional kept me informed every step of the way through to closure. Jennie is also very knowledgeable as there were times I didn't quite understand certain legal terms & she explained them very clearly to me. I will also say that she is very trustworthy too & look forward to working with her on my next business purchase very soon. Excellent & highly recommendable.




Jennie is an excellent attorney. She is smart, well educated, diligent, friendly, reliable, and always a pleasure to work with. Jennie is always the first person I go to when I need legal advice. If you need a good lawyer I highly recommend her.



Insights