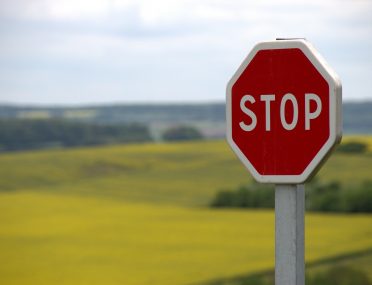 How to Stop a Foreclosure in Florida – Urgency Methods
23 Jul 2021
Dealing with the foreclosure process is never an easy task. But, regardless of the reason, sometimes people get behind their mortgage payments and end up stuck amid a considerable problem.
However, some urgent methods can help individuals exposed to foreclosure save their properties while there is still time.
In this article, you will discover how to stop a foreclosure in Florida.
Foreclosure in Florida – Understanding the Issue
First, it is crucial to understand that the method used to stop foreclosures depend on how much time you have until your property is no longer yours.
For individuals who have more time on their hands, it is possible to apply for a loan modification or assess available options with an expert attorney.
However, there are two ways to deal with cases where the property is about to be foreclosed. First, one can file for bankruptcy. Or, on the contrary, one can file a lawsuit against the foreclosing party. If you opt to enter a lawsuit, you can either stop the foreclosure entirely or at least buy some time to rethink your options.
How to Stop a Foreclosure in Florida – Filing for Bankruptcy
Filing for bankruptcy is the best way to stop foreclosure when there is no time left for other options. In such cases, it is crucial to understand the importance of an automatic stay to stop foreclosure.
An automatic stay is an injunction that temporarily stops any creditors from continuing to try to collect from you. Immediately after you file for bankruptcy, an automatic stay goes into effect.
Typically, the bank will try to have the stay lifted by filing a motion in court. In this motion, the bank will seek permission to continue with the foreclosure. Nonetheless, even if the court allows the motion to proceed, the foreclosure is hindered for at least a few months.
This way, it is possible to re-organize your finances and figure out how to repay what you owe while your property is secure.
Chapter 7 Bankruptcy vs Chapter 13 Bankruptcy – What is the Best Option?
Although the primary purpose of filing for bankruptcy is to clear debt, there are different types of bankruptcies. For example, to stop a foreclosure, you can either file for Chapter 7 bankruptcy (liquidation) or file for Chapter 13 bankruptcy (repayment plan).
If you are already stuck in a foreclosure process, filing Chapter 7 bankruptcy will not save you unless you manage to obtain a loan modification. Nonetheless, it is still helpful to delay the process of foreclosure and buy you some time to live in your property without making payments.
In many cases, people use the money they save from mortgage payments to save funds for a rental. Essentially, Chapter 7 bankruptcy is only an option for those trying to buy some time by delaying the foreclosure.
On the other hand, filing for Chapter 13 bankruptcy can be a good option if you want to keep the property. With this option, you will restructure and repay your debts over a period of 3-5 years as part of a repayment plan.
The advantage of a Chapter 13 bankruptcy is that you can keep your property while repaying delayed mortgage payments. Plus, in many cases, the debtor will pay none of their unsecured debts during the repayment period.
For individuals who cannot complete the repayment plan, this option will buy some time (at least several months) before a foreclosure process can go further.
How to Stop a Foreclosure in Florida – Filing a Lawsuit
Before proceeding with a lawsuit to stop a foreclosure, it is crucial to understand the difference between judicial and non-judicial foreclosure.
In a judicial foreclosure, the lender goes to court to get a judgment to foreclose a property. On the other hand, in a non-judicial foreclosure, the lender does not need to go to court to enter a foreclosure against a property.
Filing a lawsuit to stop foreclosure is a feasible option when your lender uses a non-judicial process to foreclose your property. In such a case, you might be able to hinder or stop the foreclosure using a lawsuit.
However, if your lender uses a judicial process, filing a lawsuit against foreclosure is not a feasible solution.
Work with Marina Title to Stop a Foreclosure in Florida
Dealing with a foreclosure process is a complex task, which requires a professional approach. At Marina Title, we have a team of expert attorneys to assess your case and find a feasible solution.
Call us today at (305) 901-5628 or send us an email at Info@MarinaTitle.com to schedule a consultation.
Testimonials
"Very trustworthy title company. The attorneys and staff are all very kind, professional and responsive; they took their time and explained all the details on our closing. I had a bad experience with a different tittle company in the past where the paperwork was full of mistakes. I will only use Marina Title going forward. Highly recommend." – Guiselle




"A BUNCH OF KNOW IT ALL'S" and that is exactly what I need on my side! Dealing in this crazy world of Real Estate, I can always count on these top notch smarties to educate me and my clients while solving the issues as they inevitably pop up. The teams at Marina Title and the Law Offices of JURADO & FARSHCHIAN, P.L in North Miami provide a exceptional list of services. Each time I use them, I am always pleased with their results and at the end, I feel a little smarter myself! Thanks for the knowledge!" – Melton




"From the first time I talked to Jennie, I felt I am going to be in good hands with her representing me in a purchase of a luxury Condo in Miami. She was professional, honest, attentive, punctual and much more. She answered all my questions, revised the purchase and sale contract when needed and followed up on my transaction until it was closed. Her Escrow assistant Suzette is one of the greatest people I have worked with. She addressed my questions on the HUD statement, communicated promptly to HOA and my Insurance agent and was on top of it all. I truly appreciated someone like Suzette working on my real estate purchase. I am very greatful and would recommend her and Jennie anytime in the future." – Sam




"Ever since my very first real estate deal 6 years ago, I have been utilizing Marina Title to assist me with closing other deals. Jennie and her staff is some of the greatest people you will ever meet and work with in this business. They definitely go the extra mile to make sure their clients are well taken care of. I am consistently referring people to them, because of their professionalism." – Courtney




"Jennie is an excellent real estate lawyer. When we sold our condo in Miami Beach she took care of all the legal documents. She was extremely professional and knowledgeable, and always very pleasant to work with. I would definitely recommend Jennie as a real estate lawyer." – Richard