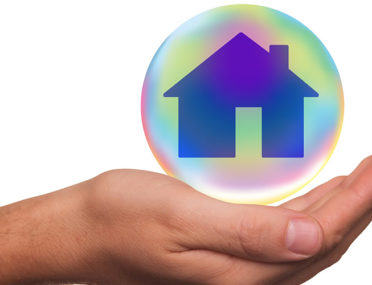 Important Title Insurance Questions Finally Answered
29 Jul 2019
Title Insurance is a type of insurance that provides protection against hidden issues with the title to a property that were not unveiled at the time the owner purchased it, which may result in a claim against the owner's right to own and use the property.
In Florida, if someone makes a claim against your property, your Title Insurance policy will pay all court costs and fees needed to defend your rights to own the property you purchased. In the event a claim filed against your property proves valid, under the terms of your Title Insurance Policy, you will be reimbursed for your loss up to the face amount of the policy.
How much does a Title Insurance policy cost in Florida?
This is a common question among first-time homebuyers. In Florida, the cost of Title Insurance is a regulated fee based on the purchase price of the property. However, unlike other types of insurance, which must be paid annually, you only need to pay for Title Insurance once, and it will protect you for as long as you own the property.
The price of a Florida Title Insurance policy is determined as follows:
For properties with purchase prices up to $100,000, Title Insurance costs $5.75 for every thousand dollars.
For properties with purchase prices over $100,000, Tile Insurance costs $5.00 for every thousand dollars.
Applying the above, for a property with a price of $100,000, the buyer would pay a fee of $575 for the Title Insurance policy. If a property's purchase price is $200,000, then Title Insurance will cost $1,075.
No matter how much you end up paying for your Title Insurance policy, it will always be worth more than it costs, as it will protect you forever, or at least for as long as you own the property.
Can I transfer a Title Insurance policy?
No. Your Title Insurance policy is not transferable; the owner of a Title Insurance policy does not change when the owner of the property changes. Once a new person takes ownership of the property, the Title Insurance policy ceases to be valid.
What is a title search and why is it important?
The title search is a key step in the home buying process that comes before Title Insurance. Essentially, it is a detailed examination of the historical records concerning the title to a property. A title search is conducted with the purpose of verifying the seller's right to transfer the property as well as unveiling any hidden problems such as claims against the property or previous owners, defects in title, and other issues that could affect the buyer's rights to own the property in the near future.
What problems are not revealed by the title search?
Unfortunately, in Florida, properties come with some "hidden hazards" that are not revealed even by the most diligent title search. Examples of these hidden hazards include cases where previous owners of the property incorrectly stated their marital status, which may result in a claim filed against the new owner of the property by a legal spouse.
Other "hidden hazards" include:
Defective deeds.
Unknown heirs of previous owners.
Clerical errors in the records.
Confusion due to similar or identical names.
These issues are dangerous because they typically arise after you have purchased the property, which basically leaves you with nowhere to run. These hidden hazards can jeopardize your right to own the property you bought – unless you have title insurance.
What does a Title Company like Marina Title do?
When you purchase a home in the State of Florida, what you are really purchasing is the title to the property. "Holding title" to a property means you have the right to occupy and use the space. In order to ensure your real estate closing goes smoothly and that you remain protected throughout the transaction, you should hire a title company.
A title company like Marina Title can do many things for you, including:
Handling your real estate closing from start to finish,
Conducting a title search on the property you intend to buy,
Issuing a Title Insurance policy for your new home, and
Guiding you through the resolution of issues throughout the real estate transaction.
For more information about how we can help you, call us at (305) 901-5628 for an initial consultation or send us an email to Info@MarinaTitle.com.
Testimonials
"Very trustworthy title company. The attorneys and staff are all very kind, professional and responsive; they took their time and explained all the details on our closing. I had a bad experience with a different tittle company in the past where the paperwork was full of mistakes. I will only use Marina Title going forward. Highly recommend." – Guiselle




"A BUNCH OF KNOW IT ALL'S" and that is exactly what I need on my side! Dealing in this crazy world of Real Estate, I can always count on these top notch smarties to educate me and my clients while solving the issues as they inevitably pop up. The teams at Marina Title and the Law Offices of JURADO & FARSHCHIAN, P.L in North Miami provide a exceptional list of services. Each time I use them, I am always pleased with their results and at the end, I feel a little smarter myself! Thanks for the knowledge!" – Melton




"From the first time I talked to Jennie, I felt I am going to be in good hands with her representing me in a purchase of a luxury Condo in Miami. She was professional, honest, attentive, punctual and much more. She answered all my questions, revised the purchase and sale contract when needed and followed up on my transaction until it was closed. Her Escrow assistant Suzette is one of the greatest people I have worked with. She addressed my questions on the HUD statement, communicated promptly to HOA and my Insurance agent and was on top of it all. I truly appreciated someone like Suzette working on my real estate purchase. I am very greatful and would recommend her and Jennie anytime in the future." – Sam




"Ever since my very first real estate deal 6 years ago, I have been utilizing Marina Title to assist me with closing other deals. Jennie and her staff is some of the greatest people you will ever meet and work with in this business. They definitely go the extra mile to make sure their clients are well taken care of. I am consistently referring people to them, because of their professionalism." – Courtney




"Jennie is an excellent real estate lawyer. When we sold our condo in Miami Beach she took care of all the legal documents. She was extremely professional and knowledgeable, and always very pleasant to work with. I would definitely recommend Jennie as a real estate lawyer." – Richard