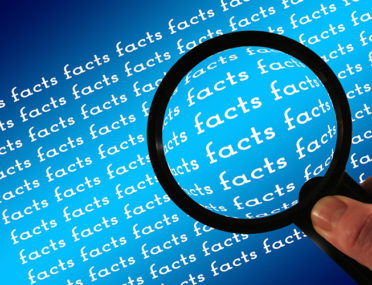 Interesting Facts about Title Insurance
05 Aug 2019
Let us start this article by being completely honest – the word "interesting" is probably the last word you would associate with Title Insurance. Although Title Insurance is one of the most important types of insurance you will ever purchase, it is just one of those things most people consider a boring subject. However, there are some interesting facts about Title Insurance that are worth knowing.
To help expand your knowledge about what Title Insurance is and how it works in Florida, we encourage you to keep reading.
The Roots are Found in Pennsylvania
As you know, the State of Pennsylvania was heavily involved in the foundation of our great nation, which is why it is not surprising that it also played a major role in the introduction of Title Insurance. In fact, Pennsylvania was the first state to have a Title Insurance Company, "The Law Property Assurance and Trust Society," and the first state to instate a law governing Title Insurance.
The Origins of Title Insurance – Thanks, Benjamin!
As you probably know, Benjamin Franklin was a brilliant individual. He is credited for the invention of several important things that even today continue to make our lives a little easier. Among his brilliant inventions is the introduction of mutual insurance and insurance for private citizens, including, of course, Title Insurance for properties. Today, Title Insurance is more important than ever before. Thanks to Benjamin, homeowners can protect themselves against hidden issues with the title to their properties.
It All Started In the Late 1800s
The use of Title Insurance in the United States took many years to take hold; however, Benjamin persevered, and his efforts were not in vain. By 1868, title searches were starting to become a guarantee of accuracy in unveiling hidden issues with the title to a piece of property. Three years later, in 1871, the first Title Insurance policy was issued.
Obtaining Title Insurance in Florida Can be Easy and Fun… with the Help of Marina Title
At Marina Title, we truly enjoy what we do for a living; we love helping people buy the house of their dreams and stay protected for as long as they own it. No matter how complex a case might get, our goal will always be to provide every single one of our clients with an engaging, professional, and memorable closing experience, which is something not many Title Insurance Companies are capable of doing.
As title experts, we know that your main priority is not navigating the legal aspects of title insurance; however, we also know that a home is probably the biggest purchase you will ever make, and you need to be protected. When you work with Marina Title, we take care of the heavy lifting while making sure the costs of closing on your new home are as low as possible. We will help you save money and time!
Ready to Close on the Home of Your Dreams? Get in Touch with Marina Title
Remember, clearing the title to your new home is a crucial part of the closing process, as it will help you avoid headaches in the future. The closing process can be complex and it needs to be handled carefully. Fortunately, the Florida title experts at Marina Title are here to assist you throughout the process. Get started today!
If you have any questions about Title Insurance or Marina Title, please do not hesitate to reach out to us at any time — we are happy to help!
Call us at (305) 901-5628 or send us an email to Info@MarinaTitle.com to schedule an initial consultation.
Testimonials
"Very trustworthy title company. The attorneys and staff are all very kind, professional and responsive; they took their time and explained all the details on our closing. I had a bad experience with a different tittle company in the past where the paperwork was full of mistakes. I will only use Marina Title going forward. Highly recommend." – Guiselle




"A BUNCH OF KNOW IT ALL'S" and that is exactly what I need on my side! Dealing in this crazy world of Real Estate, I can always count on these top notch smarties to educate me and my clients while solving the issues as they inevitably pop up. The teams at Marina Title and the Law Offices of JURADO & FARSHCHIAN, P.L in North Miami provide a exceptional list of services. Each time I use them, I am always pleased with their results and at the end, I feel a little smarter myself! Thanks for the knowledge!" – Melton




"From the first time I talked to Jennie, I felt I am going to be in good hands with her representing me in a purchase of a luxury Condo in Miami. She was professional, honest, attentive, punctual and much more. She answered all my questions, revised the purchase and sale contract when needed and followed up on my transaction until it was closed. Her Escrow assistant Suzette is one of the greatest people I have worked with. She addressed my questions on the HUD statement, communicated promptly to HOA and my Insurance agent and was on top of it all. I truly appreciated someone like Suzette working on my real estate purchase. I am very greatful and would recommend her and Jennie anytime in the future." – Sam




"Ever since my very first real estate deal 6 years ago, I have been utilizing Marina Title to assist me with closing other deals. Jennie and her staff is some of the greatest people you will ever meet and work with in this business. They definitely go the extra mile to make sure their clients are well taken care of. I am consistently referring people to them, because of their professionalism." – Courtney




"Jennie is an excellent real estate lawyer. When we sold our condo in Miami Beach she took care of all the legal documents. She was extremely professional and knowledgeable, and always very pleasant to work with. I would definitely recommend Jennie as a real estate lawyer." – Richard