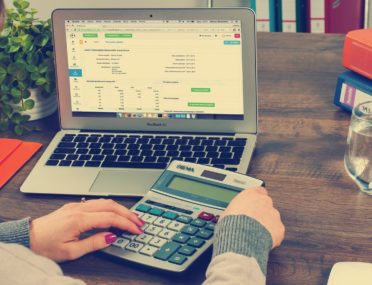 Title Insurance For First Time Home Buyers
30 Oct 2020
Title insurance is an important tool to protect mortgage lenders and buyers from financial losses in real estate transactions.
Whenever there is a contract to buy/sell a house, a title agent is hired. Their duty is to search in the local jurisdiction's land records. They look for any claims, liens, conflicts, or encumbrances that should be settled before the transfer of the property.
Besides, the buyer needs an additional measure of protection by purchasing title insurance from a reputable insurance company.
The Importance of The Title Insurance
In spite of being optional for the owner, a person who takes a mortgage to purchase it is required by most lenders. The title insurance policy protects the lenders' own interest and liability.
Title agents and insurers in SW Florida are regulated by the federal government and the state government of Florida. However, cheating or mistakes may occur, which can cause large financial damages for property owners.
The title insurance policy protects you if deeds or deeds of trust releases are incorrectly filed, lost, or fraudulent. All according to the National Association of Insurance Commissioners (NAIC).
What Scenarios Are and Are Not Covered?
A standard title insurance policy may cover:
Forged documents
Fraudulent sellers
Certain problems missed during a title search
Improperly filed documents
Unknown heirs
Some issues must be managed by the seller, as problems with the neighbors or with the structure of the house itself.
Common scenarios that a title insurance policy will not cover include:
Zoning problems
Boundary line disputes
Post-policy claims
Environmental protection laws
If these problems are not resolved before the title search process is closed, the financial responsibility for correcting them rests with the buyer, as established by the Consumer Financial Protection Bureau.
What Is The Cost of a Title Insurance?
According to the National Association of Realtors, the cost averages about $1,000 for property owners. However, the cost varies with state, loan amounts, and property value. Florida has fixed premium prices, regardless of your situation.
What Is Covered?
When claimed, the title insurance policy would cover the costs and damages that are associated with the problem. The situation will be analyzed by a special team, if it is considered legitimate, the insurance will be granted.
Remember that this policy only covers the issues which could have occurred prior to the transfer of the property to you. It does not cover anything that happens after the property is officially yours.
Who Pays For It?
Most lenders expect buyers to pay for their title insurance policy in addition to the buyer's policy. Even if the estimate costs are disclosed in a Closing Disclosure or Good Faith Estimate, they may change depending on the final terms. Besides, the lender's title insurance policy is normally lower than that of the buyer since their cover reduces with time.
Do You Need Help?
As you can realize by now, a title insurance may help a lot when buying a house. We are here to help you purchase one the best possible way. Do not hesitate and call us to (305) 901-5628 or contact us through Romy@MarinaTitle.com. We will be glad to assist you!
Testimonials
Jennie is an excellent real estate lawyer. When we sold our condo in Miami Beach she took care of all the legal documents. She was extremely professional and knowledgeable, and always very pleasant to work with. I would definitely recommend Jennie as a real estate lawyer.




Jennie represented me in a very contentious property sale. She was professional, detail oriented, and knowledgeable about the intricacies of what can come back as a problem. Jennie handled the entire sale, spoke with me about each detail as they came up. I would have no reason to look for another law firm. She is also friends with some of the brightest and dedicated attorneys anywhere. She made a very unpleasant event possible. I would recommend her to my dearest friends, and anyone else for that matter.




I'm an real estate investor from CA and trying to buy properties in Florida, i was looking for real estate attorney's who could help me reviewing my closing documents and i found Jennie's help was not only in a timely fashion but her extensive knowledge in real estate amazed me. She was thorough and complete, right away she was able to spot any potential risks in the contracts and that just made my day to have this peace of mind assurance from her. so i would recommend her service to others in similar needs like myself as well. Thanks again Jennie.




Jennie handled a business property purchase for me very recently, She was very professional kept me informed every step of the way through to closure. Jennie is also very knowledgeable as there were times I didn't quite understand certain legal terms & she explained them very clearly to me. I will also say that she is very trustworthy too & look forward to working with her on my next business purchase very soon. Excellent & highly recommendable.




Jennie is an excellent attorney. She is smart, well educated, diligent, friendly, reliable, and always a pleasure to work with. Jennie is always the first person I go to when I need legal advice. If you need a good lawyer I highly recommend her.



Insights