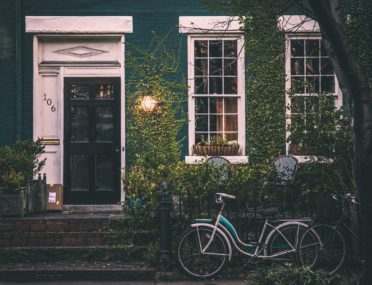 Pocket Guide For Title Insurance In Florida
18 Sep 2020
Title insurance is essential for anyone who wants to acquire a property in South Florida. It is vital in the case someone or even a company claims the property.
Having title insurance will ensure that the owner of the property will have a proper legal defense. Thus, it means legal defense by the terms of the insurance policy.
Besides, it will also cover part of court costs and other related fees. However, what do to in case the claim is valid? In this case, the dependent can be reimbursed for his loss up to the face amount of the title insurance policy.
In this short article, we will guide and instruct you through the basics of title insurance in Florida.
Why Would Someone Need Title Insurance?
Title insurance acts as a shield against ownership claims over a property. Let us imagine that someone purchased and settled in a new property in South Florida. Then, this person finds out that the property was bought out of fraud, using forged papers.
Besides losing all the invested money, the person still does not possess the house legally- which is the worst part. Hence, title insurance is essential to help to prevent such situations when buying a property.
It is vital to get the insurance, which is in an amount that equals to the buying price of the property. It can be done by purchasing a one-time title insurance premium.
This time insurance premium will include:
The Owner's Policy
The Lender's Policy (just in cases where the buyer has a mortgage loan)
Title Search Avoids Unsighted Issues:
This is one of the best advantages of this policy. It allows the title insurance company to do extensive research into public records, documents, and maps. This detailed research serves to identify the property's owner and know if there are other interested parties.
A proper title search will identify and avoid title issues that would arise eventually, solving them before the outcome. It is a well-known fact that more than 30% of title searches reveal some type of issue in titles.
A good title search done by a high-standard title company will identify issues, such as:
if the previous owner failed to pay state or local taxes related to the property
if one of the previous owners have built minor structures on the property without paying the contractor.
These are two common situations that exemplify how it works. However, there is an ever-growing list of potential issues.
The Owner's Title Policy- How Does It Work?
While the title search is utterly important for the process, the homebuyer will still need the owner's title policy. Even after a detailed title search, some titles may reveal unforeseen problems. Some typical issues that title searches can fail to identify include:
Errors or omissions in deeds
Undisclosed heirs
Omissions or errors in title deeds
Forgery
Mistakes in examining records
This way, being protected by the Owner's Policy is vital. It is a one-time purchase done at closing, issued in the value of the real state purchase. An essential aspect of this policy is its almost everlasting effects. It lasts as long as the buyer or direct heirs own the property.
You must notice that the Owner's Title Insurance will protect the buyer from any unseen issues with the title. The company will defend the case both legally (all expenses covered) and financially, if necessary.
The Lender's Insurance- How Does It Work?
This type of insurance serves for cases that involve loans. It serves to protect the mortgage loan issuer, which can be a bank or other financial institution. The Lender's insurance costs a percentage of the loan amount, not the purchasing price of the property.
The great advantage of it is that the value goes down as the borrower pays the mortgage. This insurance ends once the loan is settled.
Closing Escrow Process- How Does It Work?
In South Florida, the buyer needs to engage a neutral third party to finalize the purchase of the property. Commonly the third party is represented by a real estate attorney or even the title insurance company. This serves to help to close the transaction properly, passing the title legally to the buyer.
In cases involving mortgage loans, the company responsible for the title or closing ensures the lender. Besides, it is responsible for the creation of a Warranty Deed. This document is what assures the clear title to the buyer's property, before paying the purchase price in its total amount.
Once the transaction is closed, the neutral third party plays an important role in the process. It is responsible for recording the necessary documents in the county where the property is located.
This process may vary from state to state, so it is important to be aware and seek professional guidance.
Do You Still Need Professional Guidance About Title Insurance In Florida? Get Expert Help At Marina Title:
Waste time no more. We have a team of experts to guide and instruct you. Contact us by calling us to (305) 901-5628 or sending us an email to Romy@MarinaTitle.com and get help now.
Testimonials
Jennie is an excellent real estate lawyer. When we sold our condo in Miami Beach she took care of all the legal documents. She was extremely professional and knowledgeable, and always very pleasant to work with. I would definitely recommend Jennie as a real estate lawyer.




Jennie represented me in a very contentious property sale. She was professional, detail oriented, and knowledgeable about the intricacies of what can come back as a problem. Jennie handled the entire sale, spoke with me about each detail as they came up. I would have no reason to look for another law firm. She is also friends with some of the brightest and dedicated attorneys anywhere. She made a very unpleasant event possible. I would recommend her to my dearest friends, and anyone else for that matter.




I'm an real estate investor from CA and trying to buy properties in Florida, i was looking for real estate attorney's who could help me reviewing my closing documents and i found Jennie's help was not only in a timely fashion but her extensive knowledge in real estate amazed me. She was thorough and complete, right away she was able to spot any potential risks in the contracts and that just made my day to have this peace of mind assurance from her. so i would recommend her service to others in similar needs like myself as well. Thanks again Jennie.




Jennie handled a business property purchase for me very recently, She was very professional kept me informed every step of the way through to closure. Jennie is also very knowledgeable as there were times I didn't quite understand certain legal terms & she explained them very clearly to me. I will also say that she is very trustworthy too & look forward to working with her on my next business purchase very soon. Excellent & highly recommendable.




Jennie is an excellent attorney. She is smart, well educated, diligent, friendly, reliable, and always a pleasure to work with. Jennie is always the first person I go to when I need legal advice. If you need a good lawyer I highly recommend her.



Insights