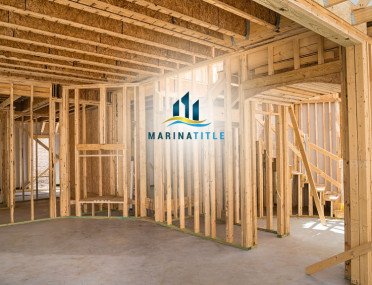 Is Title Insurance on a Newly Constructed Home Necessary?
18 Sep 2015
Title insurance is an important part of any real estate transaction. Not only does it allow you to get information on liens and issues against a property based on past owners, it protects you against future claims against possession. Given the nature of title insurance, however, many wonder if it is really necessary on a newly constructed home. The answer to this question is, unequivocally, "Yes." Here is an overview of why you should have new construction title insurance on your real estate.
Prior Owners
The biggest mistake a new homeowner can make is to assume that because there is no building on a lot, that they are the first owner. Remember, there can be title issues with land, not just buildings. It is possible and even likely that there have been several other owners of the land on which you are building your new home.
Title insurance will not only reveal prior owners, but whether there are problems with liens from failure to pay contractors, information about surveys and boundaries and other title issues. Without title insurance you could run into serious problems that you never imagined might crop up.
Peace of Mind
Even if there were no prior owners and if there were no liens, judgements or other problems, having title insurance can give you all-important peace of mind. Your lender is going to want to be absolutely certain that the title to your land is 100% clear before you begin construction. The only way to be sure of this is to have a title insurance policy.
Title insurance agents are experts in tracking down and clearing any issues that might exist. If your agent tells you the land is clear, you can be secure that they mean it. This will allow you to move forward with ease and will pacify your concerned lender.
Future Problems
Even with expert research, surprises sometimes crop up. It is possible that at some point after you have begun construction, or even after you move in, someone will show up with a supposed claim to the land on which you reside. Without title insurance, you can be in for a long, difficult and painful struggle. You could even lose the land and find yourself back at square one.
Title insurance makes sure that you are protected, should such a claim arise. Your title agent can provide vital information to protect your claim to be sure you get to keep your land. It will cover the legal fees you rack up defending your claim. Even should you lose the case, this insurance will provide some reimbursement so that you do not face a total loss.
In the end, new construction title insurance is a vital part of the building process. Never think that just because there is no building there, the land has a clean title. Insurance will give you security and peace of mind, and that is worth a lot. If you need a policy for your new project, email us at info@marinatitle.com or call 1 (800) 610-4750.
Testimonials
Jennie is an excellent real estate lawyer. When we sold our condo in Miami Beach she took care of all the legal documents. She was extremely professional and knowledgeable, and always very pleasant to work with. I would definitely recommend Jennie as a real estate lawyer.




Jennie represented me in a very contentious property sale. She was professional, detail oriented, and knowledgeable about the intricacies of what can come back as a problem. Jennie handled the entire sale, spoke with me about each detail as they came up. I would have no reason to look for another law firm. She is also friends with some of the brightest and dedicated attorneys anywhere. She made a very unpleasant event possible. I would recommend her to my dearest friends, and anyone else for that matter.




I'm an real estate investor from CA and trying to buy properties in Florida, i was looking for real estate attorney's who could help me reviewing my closing documents and i found Jennie's help was not only in a timely fashion but her extensive knowledge in real estate amazed me. She was thorough and complete, right away she was able to spot any potential risks in the contracts and that just made my day to have this peace of mind assurance from her. so i would recommend her service to others in similar needs like myself as well. Thanks again Jennie.




Jennie handled a business property purchase for me very recently, She was very professional kept me informed every step of the way through to closure. Jennie is also very knowledgeable as there were times I didn't quite understand certain legal terms & she explained them very clearly to me. I will also say that she is very trustworthy too & look forward to working with her on my next business purchase very soon. Excellent & highly recommendable.




Jennie is an excellent attorney. She is smart, well educated, diligent, friendly, reliable, and always a pleasure to work with. Jennie is always the first person I go to when I need legal advice. If you need a good lawyer I highly recommend her.



Insights