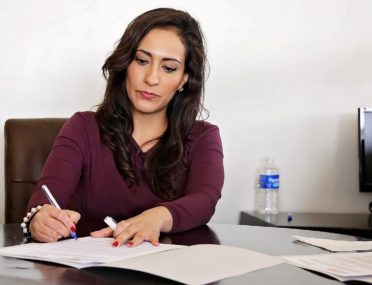 Is Working with a Florida Real Estate Closing Attorney Really Necessary?
17 Jul 2020
Technically, working with a Florida real estate closing attorney is not a requirement; however, we firmly it should be. Why? Because working with an experienced attorney is the best way to avoid making costly legal mistakes. Good real estate closing attorneys, like the attorneys at Marina Title, can serve simultaneously as:
The real estate attorney for the buyer or the seller,
The closing agent who prepares the final closing documents,
The title agent who conducts a thorough title search to unveil any hidden title issues and then issues a title insurance policy to the buyer, and
The escrow agent that manages the escrow account.
Read on to learn why working with a Florida real estate closing attorney is crucial as well as why you should consider Marina Title.
Conducting a Title Search
The real estate closing attorney is responsible for conducting a title search to unveil any unknown title defects that could potentially jeopardize the buyer's ownership rights after closing. For residential real estate purchases, closing attorneys typically research the title to the subject property going back 50 years by carefully reviewing the history of the property and its chain of title to find defects. However, conducting a title search is just the first step. If the search unveils title issues, the closing attorney will work with both parties to resolve them.
Issuing a Title Insurance Policy
When you work with a title agent that is also an experienced real estate closing attorney, he or she will also handle the issuance of a title insurance policy to both the buyer (owner's title insurance) and the buyer's lender (lender's title insurance). While the law does not require buyers to purchase a lender's title insurance policy, most lenders in Florida do, as it protects their money. Owner's title insurance policies provide protection to homebuyers if someone files a lawsuit against them. One of the most important things first-time homebuyers need to understand about the home-buying process is that buying a home does not always mean that the home now belongs to them legally. If someone, such as an heir of a previous owner of the home, files a valid ownership claim, a buyer could end up losing the home he or she purchased.
Managing the Closing Process
Working with a Florida real estate closing attorney is most vital, of course, during the closing stage of the home-buying/home-selling process. The real estate closing attorney will set a date and time for the signing of the final closing documents and coordinate with the seller for the delivery of the subject property's deed, condominium certificates, and final utility bills. In addition to this, closing attorneys typically handle a number of closing issues, including:
Payment of realtor commissions,
Allocation and payment of real estate taxes and utilities,
Payment of lender fees,
Payment of closing costs,
Payment of recording fees, and
Payment of transfer taxes.
Working with a Florida Real Estate Closing Attorney
When you buy or sell a home, the real estate closing attorney managing the closing process will explain the closing documents to all parties to ensure everyone is on the same page, collect and distribute the funds, and otherwise ensure the closing goes smoothly. We have said the following many times before, most recently at the beginning of this article, but it bears repeating: working with a Florida real estate closing attorney is not required, but it should be, as no one else can provide the services a skilled and experienced real estate attorney can.
Give Marina Title a call today at (305) 901-5628 or schedule an initial consultation with one of our closing experts via email: Romy@MarinaTitle.com.
Testimonials
Jennie is an excellent real estate lawyer. When we sold our condo in Miami Beach she took care of all the legal documents. She was extremely professional and knowledgeable, and always very pleasant to work with. I would definitely recommend Jennie as a real estate lawyer.




Jennie represented me in a very contentious property sale. She was professional, detail oriented, and knowledgeable about the intricacies of what can come back as a problem. Jennie handled the entire sale, spoke with me about each detail as they came up. I would have no reason to look for another law firm. She is also friends with some of the brightest and dedicated attorneys anywhere. She made a very unpleasant event possible. I would recommend her to my dearest friends, and anyone else for that matter.




I'm an real estate investor from CA and trying to buy properties in Florida, i was looking for real estate attorney's who could help me reviewing my closing documents and i found Jennie's help was not only in a timely fashion but her extensive knowledge in real estate amazed me. She was thorough and complete, right away she was able to spot any potential risks in the contracts and that just made my day to have this peace of mind assurance from her. so i would recommend her service to others in similar needs like myself as well. Thanks again Jennie.




Jennie handled a business property purchase for me very recently, She was very professional kept me informed every step of the way through to closure. Jennie is also very knowledgeable as there were times I didn't quite understand certain legal terms & she explained them very clearly to me. I will also say that she is very trustworthy too & look forward to working with her on my next business purchase very soon. Excellent & highly recommendable.




Jennie is an excellent attorney. She is smart, well educated, diligent, friendly, reliable, and always a pleasure to work with. Jennie is always the first person I go to when I need legal advice. If you need a good lawyer I highly recommend her.



Insights