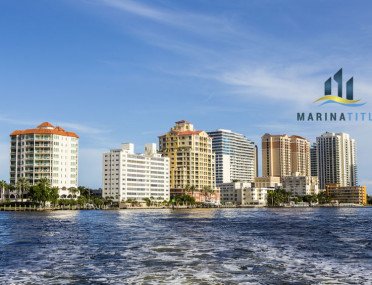 Latest Florida Housing Market Data
07 Sep 2015
There is good news for Florida homeowners, real estate investors and the industry in general. In the second quarter of 2015, the housing market in Florida continued to gain momentum in a positive direction from the previous year. Overall, more sales have closed at higher median prices, there are more sales pending and houses are staying on the market for less time than they have previously, according to 2015 Q2 Florida housing market data.
Median Sales Figures
Florida Realtors' data shows that the median price for closed sales on single-family homes in the second quarter of this year was up over 11 percent from the same time last year, resting at $200,000. For townhouses and condo properties, the price was up over 9 percent from last year at around $155,000.
Closing Figures
The total closed sales across the state were up over 7 percent from last year and totaled over 33,000 homes sold. There were far fewer short sales, which were down by 45 percent for townhouses and condos, and single family short sales fell by almost 34 percent, a big decrease.
Down also were cash sales, which indicates that personal purchases are up while investor sales are on the decline, which is a strong indicator of stability in the market.
Days on Market
Housing market data shows that homes are selling faster than before as well. This last quarter, the median number of days on the market for a single-family home was less than 50 days and just over 50 days for condos and townhouses. The inventory of available homes sat at just over 4.5 months for homes and 5.5 months for condos.
Interest Rates
Interest rates for standard 30-year fixed-rate mortgages in Florida are at an average of just below 4 percent, down almost three-tenths of a percent from last year. While falling interest rates are usually non-optimal for the real estate industry, in this case they are contributing to the above high sales figures, which is helping the market in its current upswing.
Summary
Overall, these figures represent incredibly encouraging news for the Florida real estate market. Not only is there a solid inventory of homes, but investor sales are down while personal buys are up, interest rates are falling which is leading to faster sales and less time on the market for homes and condos, and the median price of homes continues to climb.
The overall indicator is a sign of continuing improvement and stability for the overall market in the state. As the economy continues to improve, there is hope that these trends will continue as more people come to Florida to settle down in a home of their own.
Of course, adequate title insurance should come with any home purchase. As you explore the Florida housing market data, take some time to look over our insurance services and company overview, and drop us a line for more information at info@marinatitle.com or by phone at 1 (800) 610-4750.
Testimonials
Jennie is an excellent real estate lawyer. When we sold our condo in Miami Beach she took care of all the legal documents. She was extremely professional and knowledgeable, and always very pleasant to work with. I would definitely recommend Jennie as a real estate lawyer.




Jennie represented me in a very contentious property sale. She was professional, detail oriented, and knowledgeable about the intricacies of what can come back as a problem. Jennie handled the entire sale, spoke with me about each detail as they came up. I would have no reason to look for another law firm. She is also friends with some of the brightest and dedicated attorneys anywhere. She made a very unpleasant event possible. I would recommend her to my dearest friends, and anyone else for that matter.




I'm an real estate investor from CA and trying to buy properties in Florida, i was looking for real estate attorney's who could help me reviewing my closing documents and i found Jennie's help was not only in a timely fashion but her extensive knowledge in real estate amazed me. She was thorough and complete, right away she was able to spot any potential risks in the contracts and that just made my day to have this peace of mind assurance from her. so i would recommend her service to others in similar needs like myself as well. Thanks again Jennie.




Jennie handled a business property purchase for me very recently, She was very professional kept me informed every step of the way through to closure. Jennie is also very knowledgeable as there were times I didn't quite understand certain legal terms & she explained them very clearly to me. I will also say that she is very trustworthy too & look forward to working with her on my next business purchase very soon. Excellent & highly recommendable.




Jennie is an excellent attorney. She is smart, well educated, diligent, friendly, reliable, and always a pleasure to work with. Jennie is always the first person I go to when I need legal advice. If you need a good lawyer I highly recommend her.



Insights