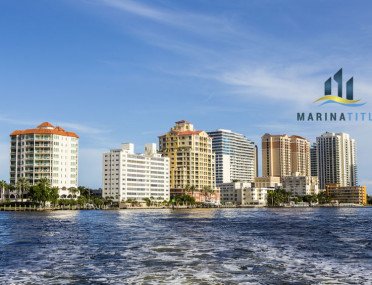 Latest Florida Housing Market Data
07 Sep 2015
There is good news for Florida homeowners, real estate investors and the industry in general. In the second quarter of 2015, the housing market in Florida continued to gain momentum in a positive direction from the previous year. Overall, more sales have closed at higher median prices, there are more sales pending and houses are staying on the market for less time than they have previously, according to 2015 Q2 Florida housing market data.
Median Sales Figures
Florida Realtors' data shows that the median price for closed sales on single-family homes in the second quarter of this year was up over 11 percent from the same time last year, resting at $200,000. For townhouses and condo properties, the price was up over 9 percent from last year at around $155,000.
Closing Figures
The total closed sales across the state were up over 7 percent from last year and totaled over 33,000 homes sold. There were far fewer short sales, which were down by 45 percent for townhouses and condos, and single family short sales fell by almost 34 percent, a big decrease.
Down also were cash sales, which indicates that personal purchases are up while investor sales are on the decline, which is a strong indicator of stability in the market.
Days on Market
Housing market data shows that homes are selling faster than before as well. This last quarter, the median number of days on the market for a single-family home was less than 50 days and just over 50 days for condos and townhouses. The inventory of available homes sat at just over 4.5 months for homes and 5.5 months for condos.
Interest Rates
Interest rates for standard 30-year fixed-rate mortgages in Florida are at an average of just below 4 percent, down almost three-tenths of a percent from last year. While falling interest rates are usually non-optimal for the real estate industry, in this case they are contributing to the above high sales figures, which is helping the market in its current upswing.
Summary
Overall, these figures represent incredibly encouraging news for the Florida real estate market. Not only is there a solid inventory of homes, but investor sales are down while personal buys are up, interest rates are falling which is leading to faster sales and less time on the market for homes and condos, and the median price of homes continues to climb.
The overall indicator is a sign of continuing improvement and stability for the overall market in the state. As the economy continues to improve, there is hope that these trends will continue as more people come to Florida to settle down in a home of their own.
Of course, adequate title insurance should come with any home purchase. As you explore the Florida housing market data, take some time to look over our insurance services and company overview, and drop us a line for more information at info@marinatitle.com or by phone at (305) 901-5628.
Testimonials
"Very trustworthy title company. The attorneys and staff are all very kind, professional and responsive; they took their time and explained all the details on our closing. I had a bad experience with a different tittle company in the past where the paperwork was full of mistakes. I will only use Marina Title going forward. Highly recommend." – Guiselle




"A BUNCH OF KNOW IT ALL'S" and that is exactly what I need on my side! Dealing in this crazy world of Real Estate, I can always count on these top notch smarties to educate me and my clients while solving the issues as they inevitably pop up. The teams at Marina Title and the Law Offices of JURADO & FARSHCHIAN, P.L in North Miami provide a exceptional list of services. Each time I use them, I am always pleased with their results and at the end, I feel a little smarter myself! Thanks for the knowledge!" – Melton




"From the first time I talked to Jennie, I felt I am going to be in good hands with her representing me in a purchase of a luxury Condo in Miami. She was professional, honest, attentive, punctual and much more. She answered all my questions, revised the purchase and sale contract when needed and followed up on my transaction until it was closed. Her Escrow assistant Suzette is one of the greatest people I have worked with. She addressed my questions on the HUD statement, communicated promptly to HOA and my Insurance agent and was on top of it all. I truly appreciated someone like Suzette working on my real estate purchase. I am very greatful and would recommend her and Jennie anytime in the future." – Sam




"Ever since my very first real estate deal 6 years ago, I have been utilizing Marina Title to assist me with closing other deals. Jennie and her staff is some of the greatest people you will ever meet and work with in this business. They definitely go the extra mile to make sure their clients are well taken care of. I am consistently referring people to them, because of their professionalism." – Courtney




"Jennie is an excellent real estate lawyer. When we sold our condo in Miami Beach she took care of all the legal documents. She was extremely professional and knowledgeable, and always very pleasant to work with. I would definitely recommend Jennie as a real estate lawyer." – Richard