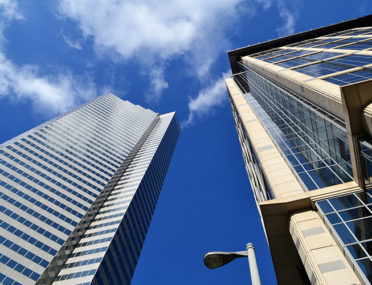 What to Look For in a Title Insurance Company
12 Jun 2019
In this article, you will learn how to choose a Title Insurance Company for your residential real estate closing. Read on to learn what to look for in a Title Insurance Company.
Buying a home is a big deal. As obvious as this may sound, it bears repeating. For most people, putting a down payment on their new home and starting a 30-year mortgage is the biggest investment they will ever make in their life. However, what many first-time homebuyers commonly do not know is that working with the right Title Insurance Company is crucial.
Important Questions to Ask about a Title Insurance Company
Does the Title Insurance Company Offer Free, No-Obligation Quotes?
At Marina Title, we do.
Although these quotes are merely estimates for your title insurance policy and cannot be guaranteed in terms of what you will actually be paying, we offer this service to help you budget your title insurance policy before you even contact us, which has turned out to be incredibly helpful for our clients.
Does the Title Insurance Company Protect Your Personal Information?
Marina Title certainly does.
Clearing the title to your new home and ensuring it with a strong title insurance policy involves providing a certain amount of personal information, also known as "non-public information" or NPI. At Marina Title, we always implement the best practices set forth by the American Land Title Association (or ALTA), and we operate by the rules put in place by the Consumer Financial Protection Bureau (or CFPB). When you work with Marina Title, protecting your personal information will remain one of our top priorities throughout the entirety of the process.
Does the Title Insurance Company Have Positive Client Testimonials?
Marina Title definitely does.
In the digital age we live in today, online reviews are the lifeblood of business. At Marina Title, we take our customers' experiences very seriously and are always looking for aspects of our services that could be improved. Our Title Insurance Company has many positive reviews online and our list of satisfied clients is long and grows every week.
Do the Title Insurance Company Offer Helpful Educational Resources Online?
Marina Title does. In fact, right now you are reading some of it!
At Marina Title, we believe that just offering services to clients is simply not enough, which is why we have made it our personal mission to educate you on important topics related to title insurance through the blog in our website. We understand that the nuances and terminology of title insurance can often be highly confusing and astonishingly time-consuming to understand, that is why we provide relevant information that is free and can be accessed fairly easily online.
Does the Title Insurance Company Have a Legal Background?
Marina Title does.
Deciding which Title Insurance Company to go with can be highly overwhelming. A good way to narrow down your options is to focus on companies that have a legal background. A Title Insurance Company with legal experience can provide the expert knowledge you need to ensure that the home buying process goes as smoothly and efficiently as possible.
Marina Title – Your Trusted Source for Title Insurance in Florida
Have you done your research and found a local, reliable, Florida Title Insurance Company to help you close on the home of your dreams? If you are in the process of buying a home in Florida and are currently in search of a reputable Title Insurance Company, Marina Title is your best option.
Our main goal is to provide our clients with a smooth, unforgettable home buying experience that is free of headaches. From clearing the title to your new home to helping you find the most affordable title insurance policy, Marina Title will help you no matter what your needs are.
Are You Ready For An Incredible Home Buying Experience? We certainly are. Reach out to Marina Title for more information about our services. Call us at (305) 901-5628 or send us an email to info@marinatitle.com to schedule an initial consultation.
Testimonials
"Very trustworthy title company. The attorneys and staff are all very kind, professional and responsive; they took their time and explained all the details on our closing. I had a bad experience with a different tittle company in the past where the paperwork was full of mistakes. I will only use Marina Title going forward. Highly recommend." – Guiselle




"A BUNCH OF KNOW IT ALL'S" and that is exactly what I need on my side! Dealing in this crazy world of Real Estate, I can always count on these top notch smarties to educate me and my clients while solving the issues as they inevitably pop up. The teams at Marina Title and the Law Offices of JURADO & FARSHCHIAN, P.L in North Miami provide a exceptional list of services. Each time I use them, I am always pleased with their results and at the end, I feel a little smarter myself! Thanks for the knowledge!" – Melton




"From the first time I talked to Jennie, I felt I am going to be in good hands with her representing me in a purchase of a luxury Condo in Miami. She was professional, honest, attentive, punctual and much more. She answered all my questions, revised the purchase and sale contract when needed and followed up on my transaction until it was closed. Her Escrow assistant Suzette is one of the greatest people I have worked with. She addressed my questions on the HUD statement, communicated promptly to HOA and my Insurance agent and was on top of it all. I truly appreciated someone like Suzette working on my real estate purchase. I am very greatful and would recommend her and Jennie anytime in the future." – Sam




"Ever since my very first real estate deal 6 years ago, I have been utilizing Marina Title to assist me with closing other deals. Jennie and her staff is some of the greatest people you will ever meet and work with in this business. They definitely go the extra mile to make sure their clients are well taken care of. I am consistently referring people to them, because of their professionalism." – Courtney




"Jennie is an excellent real estate lawyer. When we sold our condo in Miami Beach she took care of all the legal documents. She was extremely professional and knowledgeable, and always very pleasant to work with. I would definitely recommend Jennie as a real estate lawyer." – Richard