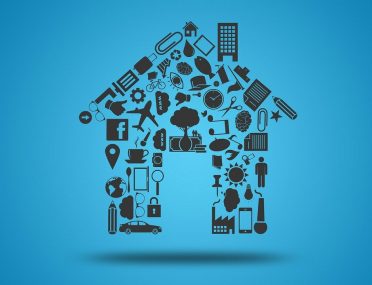 Marina Title Ensures a Secure Florida Real Estate Closing
17 Apr 2020
At some point in our lives, many of us have initiated projects or ventures that we have not seen to their conclusion. In some of these unfinished projects, there have been no repercussions. However, we must be persistent when we are on a personal venture, such as in aiming to buy a home. Working from beginning to end saves one stress and time to find the one property we are interested in and see the transaction through till completion. If you, like most people, are interested in one day becoming a homeowner, it is essential to know the process of successfully closing on your Florida Real Estate transaction. In such a process, having a competent title company, such as Marina Title, working alongside you through the process, can make the closing occur promptly.
Defining a Florida Real Estate Closing
A Florida Real Estate Closing, also known as settlement, is the final step of the purchasing transaction. This real estate process tends to be long, and sometimes stressful, but working alongside experienced professionals reduces that. The purchase of property follows many steps that involve constant back-and-forth communication between the seller, the buyer, and the real estate agent of each side.
The Process of a Florida Real Estate Closing
There are no two same real estate transactions since each will be different based on either the buyers' or sellers' peculiar needs. However, there is some overarching process that might look the same from one closing to the other.
On general terms, the real estate purchase begins with the initial offer from the buyer to the seller's market price on the property. Once such an offering occurs, a counteroffer may or may not happen. Then both sides establish a selling price, and shortly after, there will be the opening of an escrow account. This account, held by the title company storing payments and documents, acts on behalf of the buyer and seller until both parties reach the closing. After the sum of the initial escrow takes place, the step that follows is also where Title Companies play a critical role. In between the initial offering and the closing, we have the title search and the proper inspection of the property.
It is in your benefit to obtain title insurance with a competent title company, such as Marina Title Company. If you purchase such, we will also work on your behalf to carry out your Florida title search. If no issues arise, you will have successfully reached your Florida Real Estate Closing.
What is Something to Remember if You are Looking to Participate in a Florida Real Estate Closing?
Purchasing a property is a monumental moment in your life, and there should be no rush in making such a big decision. If you are engaging in a real estate transaction already, be wary of any pressure from the other party to close the deal fast. Be especially cautious if the other party is not providing you time to have professionals carry out the due diligence on your behalf.
At Marina Title, we strive to guarantee that our title services will satisfy the expectations of our clients. If you want to engage in a Florida Real Estate Closing with the best Florida Title Insurance company, Marina Title Company, call us at (305) 901-5628. We can schedule an initial meeting with our professional title agents. Additionally, you can send us an email at Info@MarinaTitle.com.
Testimonials
"Very trustworthy title company. The attorneys and staff are all very kind, professional and responsive; they took their time and explained all the details on our closing. I had a bad experience with a different tittle company in the past where the paperwork was full of mistakes. I will only use Marina Title going forward. Highly recommend." – Guiselle




"A BUNCH OF KNOW IT ALL'S" and that is exactly what I need on my side! Dealing in this crazy world of Real Estate, I can always count on these top notch smarties to educate me and my clients while solving the issues as they inevitably pop up. The teams at Marina Title and the Law Offices of JURADO & FARSHCHIAN, P.L in North Miami provide a exceptional list of services. Each time I use them, I am always pleased with their results and at the end, I feel a little smarter myself! Thanks for the knowledge!" – Melton




"From the first time I talked to Jennie, I felt I am going to be in good hands with her representing me in a purchase of a luxury Condo in Miami. She was professional, honest, attentive, punctual and much more. She answered all my questions, revised the purchase and sale contract when needed and followed up on my transaction until it was closed. Her Escrow assistant Suzette is one of the greatest people I have worked with. She addressed my questions on the HUD statement, communicated promptly to HOA and my Insurance agent and was on top of it all. I truly appreciated someone like Suzette working on my real estate purchase. I am very greatful and would recommend her and Jennie anytime in the future." – Sam




"Ever since my very first real estate deal 6 years ago, I have been utilizing Marina Title to assist me with closing other deals. Jennie and her staff is some of the greatest people you will ever meet and work with in this business. They definitely go the extra mile to make sure their clients are well taken care of. I am consistently referring people to them, because of their professionalism." – Courtney




"Jennie is an excellent real estate lawyer. When we sold our condo in Miami Beach she took care of all the legal documents. She was extremely professional and knowledgeable, and always very pleasant to work with. I would definitely recommend Jennie as a real estate lawyer." – Richard