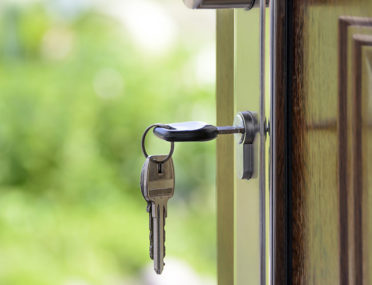 Never Buy a Vacation Home Without Professional Title Services
26 Jun 2019
Florida's year-round warmth and sunshine makes it an increasingly popular choice for Vacation Homes. However, no matter what type of property you are purchasing or for what purpose, ensuring that you receive clear and marketable title should be your primary concern. Learn how and why a qualified team of title experts can make sure your Vacation Home remains yours to enjoy for as long as you own it.
What is Title and Why Does it Matter?
Simply put, title describes the collection of rights that come with your ownership of a property—including your right to ownership itself! The right to possess, use, modify, and transfer your property rests on holding legally recognized title to it. This is achieved with a Deed signed by the seller conveying title to your name. Once the Deed is properly executed by the seller, the transfer of title is officially complete and you are free to convey that property to whomever you wish—provided there are not any issues with the title.
In theory, you can sign the purchase contract, pay the full sales price, and get the keys to the vacation home, but if you do not have title, you technically do not own the property. That is how vital title services are to ensure you get to enjoy your new property on your terms, without nasty surprises.
What Are Some Potential Title Problems?
You might find the perfect vacation home in every respect: well-built, pristine, and in the ideal spot for your holiday getaway. Yet no matter how nice a property, or its seller, may seem, that says nothing about the quality of the title. For example, there might be a claim on the property by someone alleging that they have a rightful interest in it. If the claim is unresolved and still active, once the title is transferred to you, that claim becomes your problem to deal with. Most title problems—liens, judgments, and the like—will attach to the title, making it crucial that you know the title history of the property to ensure there are no problems down the road.
How Title Services Can Help
One of the first things that should be done is a thorough title examination of the property. This consists of digging through the recorded history of the property to ensure that there is a clear chain of title from the moment the property was developed to the current owner. If a deed is missing or erroneous, that could potentially mean that the seller has no legal right to transfer title to you. A title examination will also check for any liens, judgments, claims, or other financial or legal liabilities associated with the title of the property. A municipal lien search is also conducted to check for matters such as unrecorded building or code violations, open or expired permits, or outstanding utility bills.
To further protect your interest in the vacation home, you must also obtain an owner's title insurance policy. Just as you need insurance to protect against physical hazards to your home—such as from floods, fires, and hurricanes—you need insurance that will protect your title in the event that a "hidden hazard" that could not be detected via a title examination emerges to threaten your title interest. A title insurance policy will cover the cost of your legal defense and will reimburse you up to a certain amount should you lose the property due to a title defect.
Contact Marina Title Today
A full-service title company like Marina Title provides a single point of contact for all your title needs. We have helped clients from all over the world ensure that their vacation homes provide the enjoy and peace of mind they need without the legal liabilities or headaches.
To lean more, call (305) 901-5628 or email info@marinatitle.com.
Testimonials
Jennie is an excellent real estate lawyer. When we sold our condo in Miami Beach she took care of all the legal documents. She was extremely professional and knowledgeable, and always very pleasant to work with. I would definitely recommend Jennie as a real estate lawyer.




Jennie represented me in a very contentious property sale. She was professional, detail oriented, and knowledgeable about the intricacies of what can come back as a problem. Jennie handled the entire sale, spoke with me about each detail as they came up. I would have no reason to look for another law firm. She is also friends with some of the brightest and dedicated attorneys anywhere. She made a very unpleasant event possible. I would recommend her to my dearest friends, and anyone else for that matter.




I'm an real estate investor from CA and trying to buy properties in Florida, i was looking for real estate attorney's who could help me reviewing my closing documents and i found Jennie's help was not only in a timely fashion but her extensive knowledge in real estate amazed me. She was thorough and complete, right away she was able to spot any potential risks in the contracts and that just made my day to have this peace of mind assurance from her. so i would recommend her service to others in similar needs like myself as well. Thanks again Jennie.




Jennie handled a business property purchase for me very recently, She was very professional kept me informed every step of the way through to closure. Jennie is also very knowledgeable as there were times I didn't quite understand certain legal terms & she explained them very clearly to me. I will also say that she is very trustworthy too & look forward to working with her on my next business purchase very soon. Excellent & highly recommendable.




Jennie is an excellent attorney. She is smart, well educated, diligent, friendly, reliable, and always a pleasure to work with. Jennie is always the first person I go to when I need legal advice. If you need a good lawyer I highly recommend her.



Insights