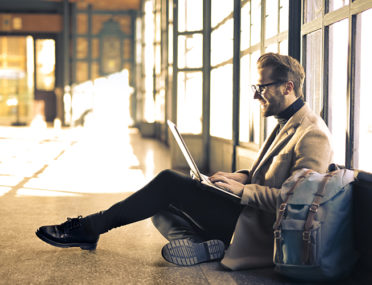 Obtaining Title Insurance on a Foreclosure
17 Jun 2019
Can I Purchase Title Insurance on a Foreclosure?
Yes! Although most people may not know this, it is possible to obtain Title Insurance on a foreclosure property.
A foreclosure is a home that has unfortunately been seized by the bank that issued the mortgage on it because the owner was unable to pay the loan. When this happens, the bank that issued the mortgage takes over the title to the property.
When it comes to buying foreclosures, the first thing you need to know is that it is not a walk in the park given the fact that a foreclosure generally needs more due diligence than other homes, which is why we are going to show you how to get foreclosure Title Insurance and how we can help you obtain it. Read on to learn more.
You Will Face Higher Risks When Buying Foreclosures
When you are looking to buy a foreclosed property, you will especially need a strong Title Insurance policy because generally there are more title issues with foreclosed properties, including:
Title warranties will not work when you buy a foreclosed home.
Many problems may arise even after you have conducted a title search.
You may find yourself having to pay outstanding debts, such as old tax liens and real estate taxes, out of your pocket.
You may find yourself needing to settle directly with lienholders and other creditors.
After the sale is complete, you may end up discovering that previous tenants are occupying the property, which will require an eviction process.
You can Obtain Title Insurance Easily for REO Foreclosures
When it comes to buying a foreclosed home, you can do it either from the court or through the bank that issued the mortgage. When you buy through the bank, the process is called Real Estate Owned (or REO) and is typically very similar to the usual home buying process in Florida.
Generally, REO sales come with fewer risks than courthouse sales, which means it is considerably easier to get a Title Insurance policy for properties bought through this process.
For a courthouse foreclosure, although you may be able to do a title search, you will not enjoy the full rights and benefits Title Insurance gives you until you take ownership of the property. This is why it is significantly better to obtain Title Insurance through an REO sale rather than the courthouse foreclosure process.
How to Obtain Title Insurance on a Foreclosure Property
In order to buy a Title Insurance policy on a foreclosure home, you will need to meet specific requirements, some of which are:
Make sure to take full ownership of the home;
Obtain the Sheriff deed for the property you are buying; and
Buy your Owner's Title Insurance policy after you have successfully secured ownership of the home.
In order to make the process of obtaining your Title Insurance policy easier and less time-consuming, you can simply ask for a title search prior to the date of the property auction, which will allow you to discover any legal issues that may be hidden, waiting to surface after you take ownership of the property.
Contact Marina Title for Foreclosure Title Insurance
Title Insurance offers great protections against defective foreclosures. However, Marina Title goes beyond simply issuing a Title Insurance policy for you; we are committed to making sure you have a memorable closing experience on your new home.
Call us today at (305) 901-5628 or send us an email to Info@MarinaTitle.com.
Testimonials
"Very trustworthy title company. The attorneys and staff are all very kind, professional and responsive; they took their time and explained all the details on our closing. I had a bad experience with a different tittle company in the past where the paperwork was full of mistakes. I will only use Marina Title going forward. Highly recommend." – Guiselle




"A BUNCH OF KNOW IT ALL'S" and that is exactly what I need on my side! Dealing in this crazy world of Real Estate, I can always count on these top notch smarties to educate me and my clients while solving the issues as they inevitably pop up. The teams at Marina Title and the Law Offices of JURADO & FARSHCHIAN, P.L in North Miami provide a exceptional list of services. Each time I use them, I am always pleased with their results and at the end, I feel a little smarter myself! Thanks for the knowledge!" – Melton




"From the first time I talked to Jennie, I felt I am going to be in good hands with her representing me in a purchase of a luxury Condo in Miami. She was professional, honest, attentive, punctual and much more. She answered all my questions, revised the purchase and sale contract when needed and followed up on my transaction until it was closed. Her Escrow assistant Suzette is one of the greatest people I have worked with. She addressed my questions on the HUD statement, communicated promptly to HOA and my Insurance agent and was on top of it all. I truly appreciated someone like Suzette working on my real estate purchase. I am very greatful and would recommend her and Jennie anytime in the future." – Sam




"Ever since my very first real estate deal 6 years ago, I have been utilizing Marina Title to assist me with closing other deals. Jennie and her staff is some of the greatest people you will ever meet and work with in this business. They definitely go the extra mile to make sure their clients are well taken care of. I am consistently referring people to them, because of their professionalism." – Courtney




"Jennie is an excellent real estate lawyer. When we sold our condo in Miami Beach she took care of all the legal documents. She was extremely professional and knowledgeable, and always very pleasant to work with. I would definitely recommend Jennie as a real estate lawyer." – Richard