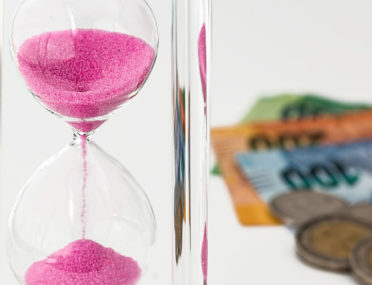 How Professional Short Sale Title Services Can Help Your Property Investment
28 Jun 2019
As with all real estate transactions, buyers of short sale properties must obtain title examination and insurance services to help ensure that their real estate purchase is not laden with costly legal and financial liabilities. Short Sale Title Services are specifically geared to meeting the special needs and circumstances of this type of transaction.
What is a "Short Sale"?
A short sale is a type of real estate transaction in which a lender allows the property securing a mortgage to be sold for less than the existing balance owed on the loan due to factors such as the borrower's financial situation, the property's physical condition, and the fact that the property is worth less than the outstanding amount of the loan. A short sale is considered to be approved once the lender accepts the lesser amount in exchange for satisfaction of the mortgage so that the sale of the property can be consummated.
A seller may agree to go forward with a short sale transaction rather than be foreclosed upon in order to avoid having a foreclosure on their credit. The seller may also receive some type of incentive from the lender, such as a lump sum at closing to cover relocation costs.
Just like any other real estate contract, a seller and buyer under a short sale contract must abide by the contract terms. However, a short sale contract is contingent on the seller's lender agreeing to accept a lower amount than what it is owed. A short sale contract also typically provides for a certain amount of time in which short sale approval must be obtained, and if it is not obtained in that time period, either party may thereafter cancel the purchase contract by delivering written notice to the other. Furthermore, if the lender doesn't agree to accept the short payoff amount, the buyer may present a counteroffer, dispute the lender's findings, or cancel the contract.  The lender ultimately has the final say on any offer made to the property.
How Short Sale Title Services Can Help
Title services are as critical to a short sale transaction as in any other type of closing, if not more so: given the distressed history of many short sale properties, there is a greater likelihood of issues with the title—unpaid liens, code violations, and judgments, as well as missing or erroneous deeds. If these issues are not detected and addressed before the closing, the buyer may end up getting stuck with having to resolve these problems, at potentially great financial cost.
There are also many benefits for a seller to have an experienced title company involved with the short sale transaction. Seasoned short sale negotiators that are part of the title team can help to facilitate the short sale approval process. Acting as the "go-between" between the seller and the bank, they can help to provide the bank with all the necessary documentation needed to get the short sale approved.
Once the short sale is improved, the title company will then provide the buyer with a title insurance policy to further protect the buyer's investment. Not only is this required by most lenders (if the buyer is obtaining financing), but it is a crucial to protect against any title problems that may emerge down the road that even the most thorough title examination cannot detect. Just as you would want to insure your property against fire, flood, wind, and other hazards, so too should you insure it against legal challenges to your title.
Call Marina Title Today for Short Sale Title Services
Marina Title is made up of skilled real estate and title attorneys with years of experience in virtually all types of real estate transactions. We are seasoned veterans of the foreclosure and short sales process, and thus understand the need for efficient and expedient title and short sale services. We work closely with our clients and all parties involved to ensure a smooth transaction from start to closing.
If you would like to learn more about our short sale title services, do not hesitate to contact us at (305) 901-5628 or via email at info@marinatitle.com.
Testimonials
"Very trustworthy title company. The attorneys and staff are all very kind, professional and responsive; they took their time and explained all the details on our closing. I had a bad experience with a different tittle company in the past where the paperwork was full of mistakes. I will only use Marina Title going forward. Highly recommend." – Guiselle




"A BUNCH OF KNOW IT ALL'S" and that is exactly what I need on my side! Dealing in this crazy world of Real Estate, I can always count on these top notch smarties to educate me and my clients while solving the issues as they inevitably pop up. The teams at Marina Title and the Law Offices of JURADO & FARSHCHIAN, P.L in North Miami provide a exceptional list of services. Each time I use them, I am always pleased with their results and at the end, I feel a little smarter myself! Thanks for the knowledge!" – Melton




"From the first time I talked to Jennie, I felt I am going to be in good hands with her representing me in a purchase of a luxury Condo in Miami. She was professional, honest, attentive, punctual and much more. She answered all my questions, revised the purchase and sale contract when needed and followed up on my transaction until it was closed. Her Escrow assistant Suzette is one of the greatest people I have worked with. She addressed my questions on the HUD statement, communicated promptly to HOA and my Insurance agent and was on top of it all. I truly appreciated someone like Suzette working on my real estate purchase. I am very greatful and would recommend her and Jennie anytime in the future." – Sam




"Ever since my very first real estate deal 6 years ago, I have been utilizing Marina Title to assist me with closing other deals. Jennie and her staff is some of the greatest people you will ever meet and work with in this business. They definitely go the extra mile to make sure their clients are well taken care of. I am consistently referring people to them, because of their professionalism." – Courtney




"Jennie is an excellent real estate lawyer. When we sold our condo in Miami Beach she took care of all the legal documents. She was extremely professional and knowledgeable, and always very pleasant to work with. I would definitely recommend Jennie as a real estate lawyer." – Richard