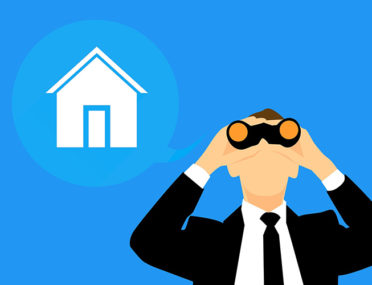 The Realtor and the Title Company – Working Together, Thriving Together
19 Jul 2019
In real estate closings, a successful partnership between a Realtor and a Title Company is crucial when it comes to ensuring the transaction ends with a smooth closing process. Read on to learn the benefits of a strong working relationship between a Realtor and a Title Company during a real estate transaction.
The Benefits of Working with the Right Title Company
There are many ways the right Title Company can help a Realtor during a real estate closing. Some of the benefits of forming a strong working relationship between these two parties include:
A good Title Company will ensure all real estate transactions are completed efficiently, without delays. When choosing a Title Company, you must only consider the ones that use a tested and proven system to manage the real estate closing process. At Marina Title, we offer the latest technologies for real estate closings to ensure all transactions are completed with the highest possible level of efficiency.
When working with a Title Company like Marina Title, as a Realtor, you will enjoy efficient communication and work with a team of experienced title experts who know how to promptly provide accurate information to you and your clients during the closing process.
At Marina Title, we have an online platform for transaction management and communication, which is available 24/7. This state-of-the-art online communication platform works on both computers and cell phones, which allows you to communicate with us smoothly and efficiently from anywhere you are as long as you have access to the internet.
When you work with a reliable Title Company like Marina Title, you have access to title insurance and closing experts with hundreds of successful real estate transactions under their belts. As a realtor, working with the right Title Company relieves you of trying to learn title and closing jargon, as your title partners will explain closing and title insurance terms to you and your clients in a way that is easy to understand in order to make sure everyone is on the same page.
As a Realtor, you need to work with a Title Company that helps you keep up with new regulations, as these are typically released periodically by regulatory agencies, in order to make sure you are operating in total compliance. A good Title Company like a Marina Title will always notify their Realtor partners whenever a new standard or law is set, which allows Realtors to have smoother transactions and provide accurate information to their clients in regards to guidelines and regulations.
Marina Title complies with all practices required by the American Land Title Association (ALTA), and always makes sure to stay up to date with all Consumer Financial Protection Bureau (CFPB) requirements.
EXCELLENT CLOSING EXPERIENCE
When it comes to real estate transactions, very few things compare to the streamlined closing process a reliable and reputable Title Company like Marina Title uses to close all deals on time and without costly complications.
We plan every task in the closing process carefully to avoid delays and we provide time estimates to make sure we meet all internal deadlines.
Whether you are a Realtor or a homebuyer, working with us will allow you to enjoy a professional, engaging, and, above all, memorable closing experience.
Are You a Realtor? Work with the Best Title Company in Florida
Give us a call today at (305) 901-5628 or send us an email to Info@MarinaTitle.com to learn more about the benefits of working with Marina Title. We are looking forward to turning all your real estate closings into unique, unforgettable experiences for you and your clients.
Testimonials
"Very trustworthy title company. The attorneys and staff are all very kind, professional and responsive; they took their time and explained all the details on our closing. I had a bad experience with a different tittle company in the past where the paperwork was full of mistakes. I will only use Marina Title going forward. Highly recommend." – Guiselle




"A BUNCH OF KNOW IT ALL'S" and that is exactly what I need on my side! Dealing in this crazy world of Real Estate, I can always count on these top notch smarties to educate me and my clients while solving the issues as they inevitably pop up. The teams at Marina Title and the Law Offices of JURADO & FARSHCHIAN, P.L in North Miami provide a exceptional list of services. Each time I use them, I am always pleased with their results and at the end, I feel a little smarter myself! Thanks for the knowledge!" – Melton




"From the first time I talked to Jennie, I felt I am going to be in good hands with her representing me in a purchase of a luxury Condo in Miami. She was professional, honest, attentive, punctual and much more. She answered all my questions, revised the purchase and sale contract when needed and followed up on my transaction until it was closed. Her Escrow assistant Suzette is one of the greatest people I have worked with. She addressed my questions on the HUD statement, communicated promptly to HOA and my Insurance agent and was on top of it all. I truly appreciated someone like Suzette working on my real estate purchase. I am very greatful and would recommend her and Jennie anytime in the future." – Sam




"Ever since my very first real estate deal 6 years ago, I have been utilizing Marina Title to assist me with closing other deals. Jennie and her staff is some of the greatest people you will ever meet and work with in this business. They definitely go the extra mile to make sure their clients are well taken care of. I am consistently referring people to them, because of their professionalism." – Courtney




"Jennie is an excellent real estate lawyer. When we sold our condo in Miami Beach she took care of all the legal documents. She was extremely professional and knowledgeable, and always very pleasant to work with. I would definitely recommend Jennie as a real estate lawyer." – Richard