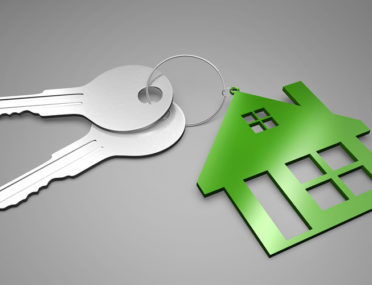 What Realtors Should Know about Owner's Title Insurance
13 May 2019
Protecting Your Clients
Owner's Title Insurance is often misunderstood by real estate buyers at closing, yet it is tremendously valuable. As a realtor, you are an important advisor to your clients; you are in the position to help them understand the great value of Owner's Title Insurance and the dangers of not having it.
If you are a real estate agent, then you know that buying a home can be an overwhelming experience for many of your clients. Residential real estate buyers can easily feel confused and frustrated by the huge piles of paperwork they are required to sign. In addition, all the fees associated with the closing of a real estate transaction can sometimes be a big surprise even to an experienced real estate buyer.
What exactly is Owner's Title Insurance?
Owner's Title Insurance is a policy that protects the property rights of homebuyers. For the same reasons that banks require a lender's insurance policy, homebuyers obtain Owner's Title Insurance to protect themselves against legal claims to the property they are buying.
How Owner's Title Insurance Protects Your Clients
Say, for example, one of your clients recently purchased a new house directly from a builder; however, the builder failed to pay the roofer, who then filed a lien against the property. Typically, this is not revealed to the buyer until it is too late. Without Owner's Title Insurance, your client would be responsible for paying this existing debt with the roofer—meaning he or she would be paying the roofer out of his or her pocket instead of purchasing something nice for their new house, like furniture, for example. This is just one example of how Owner's Title Insurance can protect homebuyers from significant risk.
These are some of the title problems your clients may encounter:
Liens against the property that serve as security for the payment of obligations, including:
Mortgage liens,
Federal tax liens,
Judgment liens for unpaid court judgments,
State and local liens for failure to pay real estate taxes or assessments,
Liens for recovery of child support payments, and
Liens to secure payment for property improvements.
Easements that were created by contract, including:
Rights of way for utilities, and
Rights acquired by neighbors because of a fence infringement.
Claims emerging out of bankruptcy.
Building or use restrictions contained in recorded plats, deeds or agreements.
These are just some of the many reasons why obtaining Owner's Title Insurance is crucial when buying or refinancing a house. Title Insurance gives you peace of mind that your property rights are protected against any problems from the past the property may hide.
Enduring Value of Owner's Title Insurance
One of the greatest benefits of Owner's Title Insurance is that it protects homebuyers financially for as long as they (or their heirs) own the home they purchased. For a low, one-time fee (which is 0.5% of the purchase price, in average), homebuyers can rest assured, knowing they are protected from inheriting any existing debts or claims to their new houses.
CFPB and State Regulations
When it comes to Title Insurance costs, each state government regulates its own. In addition, the Consumer Financial Protection Bureau (CFPB) regulates settlement and closing practices, which can significantly impact Title Insurance.
Work with a Title Company – Work with Marina Title
Our title company is owned and operated by Real Estate Attorneys who share your passion for Florida real estate and we can help you enhance the home buying experience for every single one of your clients. Our Real Estate Attorneys know what it takes to succeed in the demanding but rewarding Florida real estate market, and will do everything within their power to help you get to the top while you and your clients remain protected.
To schedule a consultation or learn more about our services, call us today (305) 901-5628 or send us an email to info@marinatitle.com. Our list of satisfied clients is long and grows every day. Let us add you to it!
Testimonials
"Very trustworthy title company. The attorneys and staff are all very kind, professional and responsive; they took their time and explained all the details on our closing. I had a bad experience with a different tittle company in the past where the paperwork was full of mistakes. I will only use Marina Title going forward. Highly recommend." – Guiselle




"A BUNCH OF KNOW IT ALL'S" and that is exactly what I need on my side! Dealing in this crazy world of Real Estate, I can always count on these top notch smarties to educate me and my clients while solving the issues as they inevitably pop up. The teams at Marina Title and the Law Offices of JURADO & FARSHCHIAN, P.L in North Miami provide a exceptional list of services. Each time I use them, I am always pleased with their results and at the end, I feel a little smarter myself! Thanks for the knowledge!" – Melton




"From the first time I talked to Jennie, I felt I am going to be in good hands with her representing me in a purchase of a luxury Condo in Miami. She was professional, honest, attentive, punctual and much more. She answered all my questions, revised the purchase and sale contract when needed and followed up on my transaction until it was closed. Her Escrow assistant Suzette is one of the greatest people I have worked with. She addressed my questions on the HUD statement, communicated promptly to HOA and my Insurance agent and was on top of it all. I truly appreciated someone like Suzette working on my real estate purchase. I am very greatful and would recommend her and Jennie anytime in the future." – Sam




"Ever since my very first real estate deal 6 years ago, I have been utilizing Marina Title to assist me with closing other deals. Jennie and her staff is some of the greatest people you will ever meet and work with in this business. They definitely go the extra mile to make sure their clients are well taken care of. I am consistently referring people to them, because of their professionalism." – Courtney




"Jennie is an excellent real estate lawyer. When we sold our condo in Miami Beach she took care of all the legal documents. She was extremely professional and knowledgeable, and always very pleasant to work with. I would definitely recommend Jennie as a real estate lawyer." – Richard