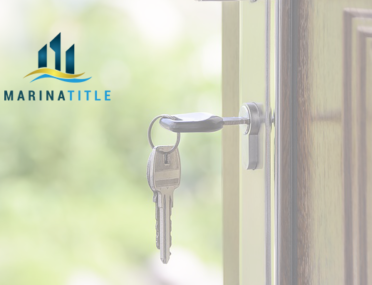 Why Realtors Should Team Up With a Professional Title Company
09 Jan 2017
Reasons You Should Team Up with a Professional Title Company
Florida Realtors and Title Company understand the importance of title work in protecting their clients' interests. Title is the collection of rights that establishes the buyer's legal ownership of the property, including their right to exclusive possession, use, and transfer of the property. Purchasing a home without examining the title for defects or other issues can cause considerable financial and legal problems to your clients – and by extension, the integrity and reputation of your business.
Real estate professionals owe it to their clients to address these potential liabilities and ensure a smooth closing. Title issues are a common cause of delays, conflicts, and cancellations in real estate transactions, challenging even the best and most experienced Realtors. Instead of using up your precious time and energy dealing with complex title issues for which you may not be qualified, turn to the experts who dedicate their lives to helping Realtors – and their clients – with any and all title matters.
If you're looking for a trustworthy Florida Title, Closing and Escrow Company you won't find one better than Marina Title. Our experienced and qualified title experts know all the strategies and tools that can prevent or minimize title problems. We offer comprehensive title examination services that can uncover nearly all the relevant details of a residential or commercial property, including:
• Defects or errors in the title
• Boundaries and easements of the property
• Any reported environmental issues (such as hazardous waste)
• Inheritance issues
• Court judgments and liens
• Reported violations
• Survey disputes
We also have experience assisting Realtors who work with pre-construction, new construction, short sale, and foreclosure properties. As an attorney owned and operated firm, we offer in-depth knowledge of the relevant legal areas of title work, and can provide a myriad of other title services beyond thorough title examination.
We can protect your client from any potentially errors or issues that arise when they take possession of title by providing an "Owner's Title Insurance Policy", which will protect them from undetected errors, defects, or misrepresentation. We're also qualified to provide general counsel and guidance throughout the real estate process, advising you on risks and opportunities, resolving potential disputes, and otherwise ensuring a quick and effective closing that won't compromise your client's interests. As part of our commitment to our Realtors, we happily offer same-day commissions that ensure our Realtors are paid promptly and fully. It's just another way that we break out of the industry standard to create value for our Realtors and clients.
With Marina Title company by your side, you get comprehensive title and real estate services that will help you prepare for and resolve whatever comes your way. Whether you represent a buyer whose interests you wish to protect, or a seller that needs to ensure their property is marketable and cleared of any potential problems, your business stands to gain a significant reputational boost for offering the utmost protection and efficiency to your clients. Our results-driven approach exceeds industry standards and ensures that our Realtor partners thrive and prosper. We keep up to speed with the latest developments, regulations, and lending standards to guarantee that your work can be accomplished with minimum frustration and cost for your and your clients.
Marina Title's experienced Florida real estate attorneys will work closely with you to determine what you need and how best to serve you. We will always consult you on the costs and benefits associated with each service, and will never surprise you with hidden fees. We take care of all the legal complexities involved in title matters while you focus on what you do best. To schedule a consultation or learn more about what we can offer, please call (305) 901-5628 or email info@marinatitle.com.
Testimonials
"Very trustworthy title company. The attorneys and staff are all very kind, professional and responsive; they took their time and explained all the details on our closing. I had a bad experience with a different tittle company in the past where the paperwork was full of mistakes. I will only use Marina Title going forward. Highly recommend." – Guiselle




"A BUNCH OF KNOW IT ALL'S" and that is exactly what I need on my side! Dealing in this crazy world of Real Estate, I can always count on these top notch smarties to educate me and my clients while solving the issues as they inevitably pop up. The teams at Marina Title and the Law Offices of JURADO & FARSHCHIAN, P.L in North Miami provide a exceptional list of services. Each time I use them, I am always pleased with their results and at the end, I feel a little smarter myself! Thanks for the knowledge!" – Melton




"From the first time I talked to Jennie, I felt I am going to be in good hands with her representing me in a purchase of a luxury Condo in Miami. She was professional, honest, attentive, punctual and much more. She answered all my questions, revised the purchase and sale contract when needed and followed up on my transaction until it was closed. Her Escrow assistant Suzette is one of the greatest people I have worked with. She addressed my questions on the HUD statement, communicated promptly to HOA and my Insurance agent and was on top of it all. I truly appreciated someone like Suzette working on my real estate purchase. I am very greatful and would recommend her and Jennie anytime in the future." – Sam




"Ever since my very first real estate deal 6 years ago, I have been utilizing Marina Title to assist me with closing other deals. Jennie and her staff is some of the greatest people you will ever meet and work with in this business. They definitely go the extra mile to make sure their clients are well taken care of. I am consistently referring people to them, because of their professionalism." – Courtney




"Jennie is an excellent real estate lawyer. When we sold our condo in Miami Beach she took care of all the legal documents. She was extremely professional and knowledgeable, and always very pleasant to work with. I would definitely recommend Jennie as a real estate lawyer." – Richard