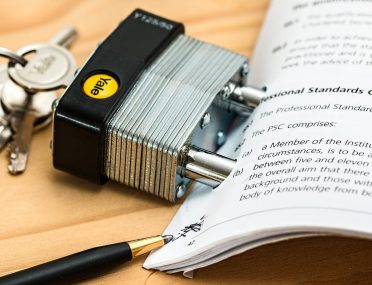 Reviewing a Florida Title Commitment – What Should I Look For?
08 Jun 2020
When reviewing a Florida title commitment, the help of a reliable Florida title company like Marina Title that can only help you close on your new home and issue a title insurance policy for you but also educate you on important real estate closing matters is priceless.
At Marina Title, we find it critical to educate our clients – as well as the readers of our blog – on what to look for when reviewing a Florida title commitment. Our mission is to inform Florida homebuyers about the documents they will be required to sign at closing so that there is complete transparency. Read on to learn what to look for when reviewing a Florida title commitment and why Marina Title is the right company for you.
Understanding Florida Title Insurance
Before we take a closer look at what a title commitment is and what you should look for when reviewing yours, we want to make sure you – and every single one of our readers – understand what title insurance is and how it works.
Even if you have never purchased real estate before, the general concept of insurance is something with which you are probably familiar. Title insurance is similar to other types of insurance, only it protects a homeowner's ownership rights instead of his or her home. As a Florida homeowner, a title insurance policy can protect your ownership rights – your rights to own and use your home – against hidden title defects, ownership claims, and lawsuits. Without a Florida title insurance policy, you could end up losing the home you purchased.
This is why, when you take a moment to consider just how much your home is worth, you realize that title insurance is probably the most valuable type of insurance there is, as nothing else offers the same protections. Fortunately, a Florida title insurance policy is usually very affordable, you only need to pay for it once, and it will protect you against hidden title defects for as long as you own the home you intend to purchase.
What Is a Florida Title Commitment?
Simply put, a title commitment is a report you get from your title company that outlines details regarding the property you intend to purchase, such as title defects, ownership specifics, and what your title insurance policy will cover. Your title company will send you a title commitment before issuing a title insurance policy to provide you with the opportunity to review the document thoroughly before you close on your new home.
If you have never purchased a home before, then there is something you need to know – hiring a title insurance & escrow company is vital when it comes to ensuring the title to the home you intend to buy is clear (meaning free of issues) before closing.
What to Look For When Reviewing a Florida Title Commitment
When reviewing a Florida title commitment, there are certain crucial elements you need to look for. The first thing you should know about your title commitment is that it will include most of the same terms, conditions, and exclusions you will find in your title insurance policy. Before moving forward, you should carefully review your ownership rights and your title insurance coverage so you know exactly what your policy will cover. Florida title commitments typically include the extent of homeowners' interests in the real property they intend to purchase. The highest interest an owner can have in the State of Florida is "fee simple," or simply "fee."
It is not unusual to find interests from third parties in a Florida title commitment, so you need to make sure your title company clears unwanted items before closing. This is where it becomes indescribably vital to have a title insurance company and real estate agents handling the process of clearing the title to the home you intend to buy.
Are you looking to buy a home in the State of Florida? Work with Marina Title. We are a title & escrow company committed to high standards of service with years of experience in the Florida real estate industry. Give us a call today at (305) 901-5628 or email us at Romy@MarinaTitle.com to schedule a consultation with one of our title agents.
Testimonials
Jennie is an excellent real estate lawyer. When we sold our condo in Miami Beach she took care of all the legal documents. She was extremely professional and knowledgeable, and always very pleasant to work with. I would definitely recommend Jennie as a real estate lawyer.




Jennie represented me in a very contentious property sale. She was professional, detail oriented, and knowledgeable about the intricacies of what can come back as a problem. Jennie handled the entire sale, spoke with me about each detail as they came up. I would have no reason to look for another law firm. She is also friends with some of the brightest and dedicated attorneys anywhere. She made a very unpleasant event possible. I would recommend her to my dearest friends, and anyone else for that matter.




I'm an real estate investor from CA and trying to buy properties in Florida, i was looking for real estate attorney's who could help me reviewing my closing documents and i found Jennie's help was not only in a timely fashion but her extensive knowledge in real estate amazed me. She was thorough and complete, right away she was able to spot any potential risks in the contracts and that just made my day to have this peace of mind assurance from her. so i would recommend her service to others in similar needs like myself as well. Thanks again Jennie.




Jennie handled a business property purchase for me very recently, She was very professional kept me informed every step of the way through to closure. Jennie is also very knowledgeable as there were times I didn't quite understand certain legal terms & she explained them very clearly to me. I will also say that she is very trustworthy too & look forward to working with her on my next business purchase very soon. Excellent & highly recommendable.




Jennie is an excellent attorney. She is smart, well educated, diligent, friendly, reliable, and always a pleasure to work with. Jennie is always the first person I go to when I need legal advice. If you need a good lawyer I highly recommend her.



Insights