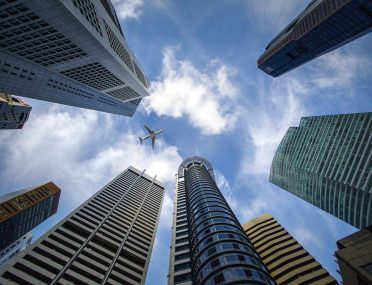 Should The Buyer and Seller Use The Same Florida Title & Escrow Company During the Closing Process?
05 May 2020
When buying a home, using a Florida Title & Escrow Company during the closing process is crucial, as making mistakes can have severe financial consequences in the near future. The question is, should the buyer and seller use the same company? Read on to find the answer.
The Importance of Using a Florida Title & Escrow Company During the Closing Process
When you buy a new home or property, you hear many terms with which most people are unfamiliar, such as "escrow" and "title search." That is because there is always a lot going on in a real estate transaction, including the negotiation process, the loan process, property inspections, title searches, title insurance, and a whole lot more. This is why buying a house can be both an exciting experience and a nightmare at the same time, especially if you are an inexperienced, first-time homebuyer who has no idea what to expect.
The complexity of the home-buying process and the high risk of making legal mistakes are the main reasons why, although it is not required by law, buyers and sellers should use a Florida title & escrow company during the closing process.
Choosing a Florida Title & Escrow Company
Many people wonder whether the seller and the buyer of a home have to use the same Florida title & escrow company during the closing process. To answer that question, we must first look at the terms "escrow company," and "title company." Although some people frequently use these terms interchangeably, they are not the same thing – not necessarily. A title company conducts title searches and issues title insurance policies; an escrow company holds the money and all of the important documents associated with a real estate transaction and sees to it that all of the details are in order so that a smooth, trouble-free closing can occur. Some companies in Florida are both an escrow company and a title company, which makes the closing process even easier because one company is taking care of everything.
When it comes to choosing the company that will handle a particular real estate transaction, sellers cannot make using a specific title company a condition of the sale. In other words, the buyer and seller can choose different companies; however, they typically use the same one, as it is a much more streamlined way of getting it done. Why? Because, often, it is the title & escrow companies that differ, which delays the transaction. This is referred to as a "split closing."
Using Different Florida Title & Escrow Companies
Using different title companies to handle a single real estate transaction can be a challenge because there will be more people involved, which means getting more people on the same page at the same in order to close smoothly.
The advantage of using a single Florida title & escrow company for everything is that everybody is on the same timeline and working towards the same goal, which can ensure the closing happens on schedule, without having to wait for one company or another before moving forward. Using a single reliable title company can ensure that, on the day of closing, everything that needs to be done is done and that all of the paperwork is ready to sign.
Are You Looking For a Reliable Florida Title & Escrow Company? You Found It!
At Marina Title, Florida's premier title company, we offer a full range of title and escrow services that allow us to ensure your closing goes smoothly from start to finish. Our title professionals have the knowledge and the experience to help you get through your closing quickly, efficiently, and without headaches. Our priority is to give our customers the best closing experience possible to make their home-buying experience stress free and memorable. Whether you are a buyer or a seller, our services will streamline and simplify the closing process as much as possible.
Buying a new home can be a dream come true, we can make sure it does not turn into a nightmare. Call us today at (305) 901-5628 or send us an email to Info@MarinaTitle.com.
Testimonials
"Very trustworthy title company. The attorneys and staff are all very kind, professional and responsive; they took their time and explained all the details on our closing. I had a bad experience with a different tittle company in the past where the paperwork was full of mistakes. I will only use Marina Title going forward. Highly recommend." – Guiselle




"A BUNCH OF KNOW IT ALL'S" and that is exactly what I need on my side! Dealing in this crazy world of Real Estate, I can always count on these top notch smarties to educate me and my clients while solving the issues as they inevitably pop up. The teams at Marina Title and the Law Offices of JURADO & FARSHCHIAN, P.L in North Miami provide a exceptional list of services. Each time I use them, I am always pleased with their results and at the end, I feel a little smarter myself! Thanks for the knowledge!" – Melton




"From the first time I talked to Jennie, I felt I am going to be in good hands with her representing me in a purchase of a luxury Condo in Miami. She was professional, honest, attentive, punctual and much more. She answered all my questions, revised the purchase and sale contract when needed and followed up on my transaction until it was closed. Her Escrow assistant Suzette is one of the greatest people I have worked with. She addressed my questions on the HUD statement, communicated promptly to HOA and my Insurance agent and was on top of it all. I truly appreciated someone like Suzette working on my real estate purchase. I am very greatful and would recommend her and Jennie anytime in the future." – Sam




"Ever since my very first real estate deal 6 years ago, I have been utilizing Marina Title to assist me with closing other deals. Jennie and her staff is some of the greatest people you will ever meet and work with in this business. They definitely go the extra mile to make sure their clients are well taken care of. I am consistently referring people to them, because of their professionalism." – Courtney




"Jennie is an excellent real estate lawyer. When we sold our condo in Miami Beach she took care of all the legal documents. She was extremely professional and knowledgeable, and always very pleasant to work with. I would definitely recommend Jennie as a real estate lawyer." – Richard