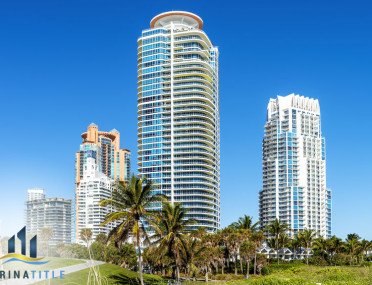 South Florida is Second in Construction Starts for First Half of 2015
02 Sep 2015
According to a report issued by Dodge Data & Analytics, South Florida and the surrounding metro area had the second-most construction contracts in the nation during the first half of this year. This is incredible news for the steadily-improving housing and real estate market in the state and is a strong indicator of good times ahead. As foreclosures are down, houses sell faster and at higher prices, this news about South Florida construction starts acts as a great cap on the continuing stability of Florida real estate.
By the Numbers
South Florida's construction starts were huge in the first six months of 2015. They amounted to nearly $3 billion in both multifamily units and commercial construction, behind only New York, which recorded a whopping $17-billion-plus industry this year. Even larger metropolitan areas such as Chicago, Dallas, Houston, Los Angeles and Washington, D.C. did not rack up the amount in construction starts that South Florida had.
Percentage Increases
In fact, construction starts were up nearly 40 percent in the early months of this year as compared to the first six months of 2014, blowing past the national average increase, which was a mere 13 percent. It's true that larger metro areas such as Las Vegas, Kansas City, Tampa Bay and Orlando had higher percentage-based increases, but none approached the sheer dollar amounts of construction starts in the South Florida metropolitan area. It is also worth mentioning that Tampa Bay's and Orlando's appearance on this list further cements the solid improvement of Florida's real estate business.
Driving Forces
There are several driving forces behind this massive increase. These include gigantic projects that are set to begin soon in sectors across the board, from residential to retail, from industrial to healthcare. Such projects include the SoLe Mia in North Miami, Delray Beach's Atlantic Crossing, Miami Worldcenter, Dania Pointe, Transit Village in West Palm Beach and Metropica in Sunrise.
Even better, it seems highly unlikely that construction projects in South Florida will slow down any time soon.
Overall Improvements
According to Dodge Data & Analytics chief economist Robert A. Murray, occupancies are up and rentals are improving. This points to increased growth in the construction business, especially in the commercial and multifamily areas. The economy overall is experiencing a modest growth, but investors are heavily banking on these sectors regarding profit potential.
While overall construction levels are still below their peak of the last decade, seeing these double digit gains in South Florida construction starts over the past four years is a very encouraging sign that better days may lie ahead. This is true for the country as a whole and especially for Florida, whose housing and real estate industries have been under the microscope for some time now and appear to finally be evening out on a long-term basis.
For developers and investors alike, Marina Title offer title insurance and expert knowledge in real estate and title laws. If you would like more information on these services, email us at info@marinatitle.com or call 1 (800) 610-4750 today.
Testimonials
Jennie is an excellent real estate lawyer. When we sold our condo in Miami Beach she took care of all the legal documents. She was extremely professional and knowledgeable, and always very pleasant to work with. I would definitely recommend Jennie as a real estate lawyer.




Jennie represented me in a very contentious property sale. She was professional, detail oriented, and knowledgeable about the intricacies of what can come back as a problem. Jennie handled the entire sale, spoke with me about each detail as they came up. I would have no reason to look for another law firm. She is also friends with some of the brightest and dedicated attorneys anywhere. She made a very unpleasant event possible. I would recommend her to my dearest friends, and anyone else for that matter.




I'm an real estate investor from CA and trying to buy properties in Florida, i was looking for real estate attorney's who could help me reviewing my closing documents and i found Jennie's help was not only in a timely fashion but her extensive knowledge in real estate amazed me. She was thorough and complete, right away she was able to spot any potential risks in the contracts and that just made my day to have this peace of mind assurance from her. so i would recommend her service to others in similar needs like myself as well. Thanks again Jennie.




Jennie handled a business property purchase for me very recently, She was very professional kept me informed every step of the way through to closure. Jennie is also very knowledgeable as there were times I didn't quite understand certain legal terms & she explained them very clearly to me. I will also say that she is very trustworthy too & look forward to working with her on my next business purchase very soon. Excellent & highly recommendable.




Jennie is an excellent attorney. She is smart, well educated, diligent, friendly, reliable, and always a pleasure to work with. Jennie is always the first person I go to when I need legal advice. If you need a good lawyer I highly recommend her.



Insights