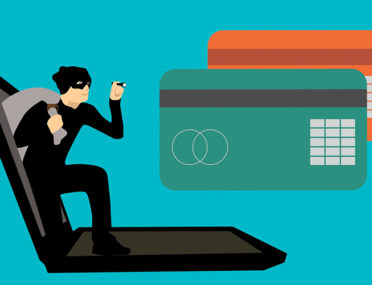 Spotting and Avoiding Title Fraud in Florida
31 Jul 2019
In the real estate world, there are many dangers buyers need to look out for, title fraud is one of them.
Title fraud occurs when an individual alters the title or ownership of a property in a fraudulent way. In Florida, avoiding title fraud can be relatively easy. In fact, in the majority of cases, title fraud occurs due to ignorance, which leads to careless handling of personal information during real estate transactions.
Here is how you can spot and avoid title fraud:
Spotting Title Fraud
In Florida, when you buy a house, you also buy the title to the property, which gives you the right to own and live in your new home. At closing, your title company registers you in the appropriate courthouse, registry or title office as the legal owner of the property you purchased, and your name is officially linked to that property. Title fraud can be a type of identity theft where someone collects your personal information and uses it to impersonate you, which may occur through computer hacking, mailbox theft, phishing, and many other means.
The good news is you can easily spot title fraud; you just have to be careful and vigilant. Here is how they usually get homebuyers:
A fraudster with a false ID registers forged documents in order to transfer your property to his or her name.
A new mortgage is then secured against your home.
The fraudster disappears with the mortgage funds and, of course, never makes any payments.
The bank will think you are deliberately not paying your mortgage and start the foreclosure process.
If your mortgage mysteriously goes into default or your lender contacts you about unexpected foreclosure proceedings, you are likely being a victim of title fraud.
Although spotting title fraud before it is too late can save you a headache or two, it is best to avoid it altogether. Fortunately, there are ways to protect yourself against title fraud – it all comes down to being careful and vigilant throughout your real estate transaction.
Avoiding Title Fraud – Here is How You Can Protect Yourself
The key to protecting yourself against title fraud is confidentiality. Here is what you need to do:
Make sure your personal information remains confidential throughout the real estate transaction. You must be especially careful when surfing the web and sending/receiving emails.
Always make sure you know with whom you are dealing before divulging any personal information that could be used by fraudsters to steal your identity.
Do not keep all your IDs in the same place, like your wallet. Make sure you keep your social security card at home.
Check your credit report regularly – at least once every three to six months.
Contact the credit bureaus immediately upon detecting any fraudulent activity.
Purchase a title insurance policy that provides protection against all risks associated with title fraud.
The best time to protect yourself against title fraud is when you are buying a new home. In order to remain protected throughout the transaction, you should hire a licensed realtor and a reliable title company to handle your closing and make sure your personal information remains confidential.
Work with Marina Title
At Marina Title, we are committed to helping our clients avoid all types of title fraud. Our title professionals are the best in Florida because they are not just title experts, they are real estate attorneys who know how to ensure every stage in the home buying process is completed legally and safely.
To get in touch with the best title company in Florida, call us at (305) 901-5628 or send us an email to Info@MarinaTitle.com to schedule an initial consultation.
Testimonials
"Very trustworthy title company. The attorneys and staff are all very kind, professional and responsive; they took their time and explained all the details on our closing. I had a bad experience with a different tittle company in the past where the paperwork was full of mistakes. I will only use Marina Title going forward. Highly recommend." – Guiselle




"A BUNCH OF KNOW IT ALL'S" and that is exactly what I need on my side! Dealing in this crazy world of Real Estate, I can always count on these top notch smarties to educate me and my clients while solving the issues as they inevitably pop up. The teams at Marina Title and the Law Offices of JURADO & FARSHCHIAN, P.L in North Miami provide a exceptional list of services. Each time I use them, I am always pleased with their results and at the end, I feel a little smarter myself! Thanks for the knowledge!" – Melton




"From the first time I talked to Jennie, I felt I am going to be in good hands with her representing me in a purchase of a luxury Condo in Miami. She was professional, honest, attentive, punctual and much more. She answered all my questions, revised the purchase and sale contract when needed and followed up on my transaction until it was closed. Her Escrow assistant Suzette is one of the greatest people I have worked with. She addressed my questions on the HUD statement, communicated promptly to HOA and my Insurance agent and was on top of it all. I truly appreciated someone like Suzette working on my real estate purchase. I am very greatful and would recommend her and Jennie anytime in the future." – Sam




"Ever since my very first real estate deal 6 years ago, I have been utilizing Marina Title to assist me with closing other deals. Jennie and her staff is some of the greatest people you will ever meet and work with in this business. They definitely go the extra mile to make sure their clients are well taken care of. I am consistently referring people to them, because of their professionalism." – Courtney




"Jennie is an excellent real estate lawyer. When we sold our condo in Miami Beach she took care of all the legal documents. She was extremely professional and knowledgeable, and always very pleasant to work with. I would definitely recommend Jennie as a real estate lawyer." – Richard