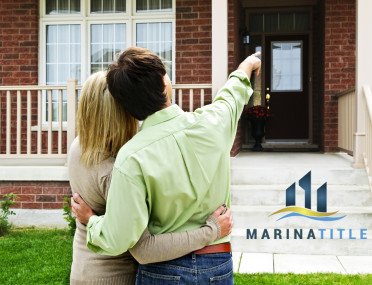 The Closing Process: What Can Go Wrong?
22 Jun 2015
You've searched for months for that perfect home, gone to open houses, haggled with the seller about the price, and now you are finally ready to buy. As a homebuyer, the closing process can be an exciting time, especially if this is your first home purchase. But even this day can come with its snags and pitfalls. Often, these issues are easy to fix. Other times, they can become a nightmare. Here are a few common issues that may arise, along with tips to avoid or fix them:
Delayed Loan Package
Chances are, you are mortgaging your new home. If so, your closing agent will need the loan documents to complete the process. Your lender assured you that they are ready to close, and that your loan package would be ready on the closing day. Yet, when you get to the closing agent's office, the loan package is not there.
To avoid this situation, be in contact with anyone who is involved in the loan process to make sure they have all the documents they need. The day before or the morning of the appointment, call your lender and make sure the transaction is complete and paperwork is ready to sign. If you hire a diligent closing/title agent, they will also be constantly in contact with your lender ensuring that the loan package will be ready on the closing day.
Last-Minute Walk-Through Discoveries
It's the day of or the day before your closing, and you simply want to walk through your soon-to-be new home one more time. The former owners are finishing packing up and getting ready to leave. As such, a little mess is to be expected. But instead of the normal clutter, you find that the sink has been ripped out of the wall, there's a hole in the ceiling and a myriad of other issues have arisen that were not there before.
You need to bring this information to the attention of your closing agent and Realtor as soon as possible. They can assist you to assess the damages and renegotiate the deal, often tacking on the charges as a credit to you at closing. Your closing agent can also help you get an extension of the closing date if you do not feel comfortable closing until these issues are resolved. However the damage is handled, do not move forward until the sellers agree to compensate you or fix the damages.
Title Issues
An issue with the property's title can be detrimental to a sale if not properly handled. An example of a title issue is a lien on the home due to an unresolved debt. These types of matters can typically be negotiated or paid off by the seller at the closing table. A more complex example is if a probate is required in order to convey clear title, or court approval is required for the sale.
It is imperative that you hire an experienced and diligent title agent to conduct a title search on any home you are seriously considering to purchase. From credit card liens to unresolved code violations, a skilled title agent will be able to dig up whatever skeletons are buried in the home's history. Once you have that and you move forward with the purchase, title insurance will protect you from anything that the search may have missed.
For title searches, title insurance and other services, trust the professionals at Marina Title. We are an attorney-owned and operated title company, and can help you through every aspect of the buying process to make sure you get the home you want at the right price — and without any surprises. For more information, drop us a line at (305) 901-5628 or reach out to us by email at info@marinatitle.com.
Testimonials
"Very trustworthy title company. The attorneys and staff are all very kind, professional and responsive; they took their time and explained all the details on our closing. I had a bad experience with a different tittle company in the past where the paperwork was full of mistakes. I will only use Marina Title going forward. Highly recommend." – Guiselle




"A BUNCH OF KNOW IT ALL'S" and that is exactly what I need on my side! Dealing in this crazy world of Real Estate, I can always count on these top notch smarties to educate me and my clients while solving the issues as they inevitably pop up. The teams at Marina Title and the Law Offices of JURADO & FARSHCHIAN, P.L in North Miami provide a exceptional list of services. Each time I use them, I am always pleased with their results and at the end, I feel a little smarter myself! Thanks for the knowledge!" – Melton




"From the first time I talked to Jennie, I felt I am going to be in good hands with her representing me in a purchase of a luxury Condo in Miami. She was professional, honest, attentive, punctual and much more. She answered all my questions, revised the purchase and sale contract when needed and followed up on my transaction until it was closed. Her Escrow assistant Suzette is one of the greatest people I have worked with. She addressed my questions on the HUD statement, communicated promptly to HOA and my Insurance agent and was on top of it all. I truly appreciated someone like Suzette working on my real estate purchase. I am very greatful and would recommend her and Jennie anytime in the future." – Sam




"Ever since my very first real estate deal 6 years ago, I have been utilizing Marina Title to assist me with closing other deals. Jennie and her staff is some of the greatest people you will ever meet and work with in this business. They definitely go the extra mile to make sure their clients are well taken care of. I am consistently referring people to them, because of their professionalism." – Courtney




"Jennie is an excellent real estate lawyer. When we sold our condo in Miami Beach she took care of all the legal documents. She was extremely professional and knowledgeable, and always very pleasant to work with. I would definitely recommend Jennie as a real estate lawyer." – Richard