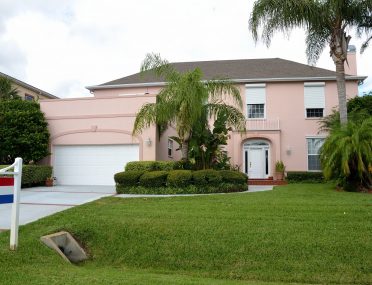 What Are the Legal Requirements to Sell a House in Florida?
21 Jun 2021
The process of selling a property in Florida involves several factors. In this sense, it is crucial to ensure full compliance with state law from negotiations to the closing of the transaction.
In this article, you will discover the legal requirements to sell a house in Florida.
Marketable Title – Why Is It Essential When Selling a House in Florida?
As provided by Florida Statutes, Chapter 712, "a marketable record title is free and clear of all estates, interests, claims, or charges, the existence of which depends upon any act, title transaction, event, or omission that occurred before the effective date of the root of title."
Since selling a house involves transferring the title of the property from one party to another, state law requires that the title of the property must be marketable, meaning it can be transferred to the new owner without the existence of title defects.
Buyers do not expect to acquire a property to which someone else can lay a claim and try to challenge their ownership rights. In this context, it is crucial to work with an expert title company in Florida to ensure the marketability of the title before selling a property.
Usually, it is addressed in the contract for sale whether a title is marketable or not. Unless the contract has a specific provision noting that there is still a claim on the property being sold, the contract should have an implied provision that the seller has a marketable title.
Drafting and Signing the Contract of Sale – The Basics
In Florida, both home sellers and real estate agents tend to utilize standard forms in real estate transactions, which can be a Florida Realtors (FR) form or a Florida Realtors/Florida Bar (FR/BAR) form. 
There are two main types of forms used by both categories, which are the Residential Contract for Sale and Purchase and the "As Is" Residential Contract for Sale and Purchase.
While a Residential Contract for Sale and Purchase permit buyers to negotiate a possible reduction in the price of certain repairs, an "As Is" contract will release the seller from certain obligations regarding the property's condition and repair.
Duty to Disclose When Selling a House in Florida
In Florida, sellers have the responsibility to disclose known defects on their property. Also, they have to disclose defects they should have known about, such as water damage, poor drainage, roofing issues, faulty plumbing, and general disrepair.
Accordingly, the duty to disclose is mandatory for sellers, realtors, and brokers in Florida since 1985, when the Florida Supreme Court determined that the concept of "caveat emptor"(lat. buyer beware) did not apply in the context of residential properties being sold.
Legal Requirements to Sell a House in Florida – Purchase and Sale Contract
Although most people use standardized forms when selling a house in Florida, it is essential to work with an expert title attorney to ensure everything is in place before the closing. In this sense, the basic terms and provisions in this type of contract are:
The transaction's purchasing price
A list of personal property included or excluded in the sale
Financing contingency
The transaction's closing date
Inspection's report
Title and Survey
Title insurance
Regarding title and survey, the contract must provide what party is responsible for fixing any existing issues in this aspect of the property.
As a title search is crucial to determine if the title of a house is clean, a property survey is fundamental to determine the boundaries of the land where the house is located, providing a full picture of any existing encroachments or easements that may impact its ownership. 
In case there is an issue with the property, the contract must also provide how long the seller has to identify the issue and the period the responsible party (seller/buyer) has to fix the issue.
Also, it is possible to include a provision giving the seller the right to cancel the transaction and return the buyer's deposit if he/she is not willing to solve the issue.
Selling a House in Florida – Title Insurance
In Florida, it is traditional for buyers in Miami-Dade and Broward counties to choose the title company and pay for the title insurance.
Meanwhile, in other counties, both parties have their share of liability, as the sellers usually pay for the owner's policy while the buyer pays for the lender's policy.
Avoid Wasting Time and Money – Work with Marina Title
The guidance of an expert title company is crucial when selling a house in Florida. Waste no time with uncertainty. Call us today at (305) 901-5628 or send us an email at Romy@MarinaTitle.com to schedule a consultation.
Testimonials
Jennie is an excellent real estate lawyer. When we sold our condo in Miami Beach she took care of all the legal documents. She was extremely professional and knowledgeable, and always very pleasant to work with. I would definitely recommend Jennie as a real estate lawyer.




Jennie represented me in a very contentious property sale. She was professional, detail oriented, and knowledgeable about the intricacies of what can come back as a problem. Jennie handled the entire sale, spoke with me about each detail as they came up. I would have no reason to look for another law firm. She is also friends with some of the brightest and dedicated attorneys anywhere. She made a very unpleasant event possible. I would recommend her to my dearest friends, and anyone else for that matter.




I'm an real estate investor from CA and trying to buy properties in Florida, i was looking for real estate attorney's who could help me reviewing my closing documents and i found Jennie's help was not only in a timely fashion but her extensive knowledge in real estate amazed me. She was thorough and complete, right away she was able to spot any potential risks in the contracts and that just made my day to have this peace of mind assurance from her. so i would recommend her service to others in similar needs like myself as well. Thanks again Jennie.




Jennie handled a business property purchase for me very recently, She was very professional kept me informed every step of the way through to closure. Jennie is also very knowledgeable as there were times I didn't quite understand certain legal terms & she explained them very clearly to me. I will also say that she is very trustworthy too & look forward to working with her on my next business purchase very soon. Excellent & highly recommendable.




Jennie is an excellent attorney. She is smart, well educated, diligent, friendly, reliable, and always a pleasure to work with. Jennie is always the first person I go to when I need legal advice. If you need a good lawyer I highly recommend her.



Insights