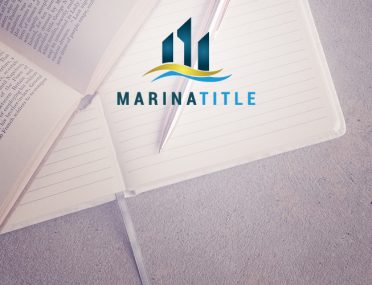 Three Big Reasons Businesses Should Seek Our Commercial Title Services
12 Mar 2018
Acquiring commercial real estate is one of the biggest and most consequential decisions you can make for your business. To protect your enterprise from the costly financial and legal liabilities that can emerge in any transaction, partner with Marina Title, an attorney-owned and operated title company that offers all the Commercial Title Services you will need to increase your business opportunities.
Protection from Liability
There is no telling what legal or financial liabilities are attached to a commercial property. Questionable ownership records, liens, code violations, judgments, and contested title claims are just a few of the issues that may impact your rightful ownership to a commercial property. At best, these problems may require additional time, money, and hassle to resolve – at worse, they can encumber your enterprise with legal problems you can ill afford on top of acquiring or expanding your commercial space. That is why Marina Title conducts extensive and reliable title examinations that ensure the property is ready to purchase. Additionally, we create title insurance policies that effectively protect our commercial clients from any unknown or hidden hazards with the title that may emerge down the road.
Escrow Services and Closing Representation
A successful closing hinges on having someone that can deftly represent your interests, including managing escrow accounts that help facilitate the transaction safely and securely. Marina Title has been trusted by businesses of all shapes and sizes to fulfil these sensitive duties. Our real estate and title attorneys have ample experience in making sure their clients' best interests are looked out for, whether it is safeguarding and disbursing escrow funds efficiently, or resolving any issues that may emerge at any point during the closing. You can count on us to do whatever it takes to make sure your transaction closes smoothly and timely.
Versatile and Trustworthy Counsel
No two commercial closings are alike, which is why Marina Title prides itself on providing adaptable and comprehensive title services that are geared to the needs and circumstances of our clients. No matter what type of property you are buying, you can be guaranteed that we will have what it takes to your goals come to fruition. We have handled transactions of every size and level of complexity, and are always responsive to the changing needs or realities of our clients. Our deep knowledge and experience in Florida real estate means you can rest assured that the latest expertise and solutions are at your disposal. We will be your partner for as long as it takes to advance your business interests.
To protect your interests during a commercial real estate transaction, contact one of our title experts at (305) 901-5628 or email info@marinatitle.com.
Testimonials
Jennie is an excellent real estate lawyer. When we sold our condo in Miami Beach she took care of all the legal documents. She was extremely professional and knowledgeable, and always very pleasant to work with. I would definitely recommend Jennie as a real estate lawyer.




Jennie represented me in a very contentious property sale. She was professional, detail oriented, and knowledgeable about the intricacies of what can come back as a problem. Jennie handled the entire sale, spoke with me about each detail as they came up. I would have no reason to look for another law firm. She is also friends with some of the brightest and dedicated attorneys anywhere. She made a very unpleasant event possible. I would recommend her to my dearest friends, and anyone else for that matter.




I'm an real estate investor from CA and trying to buy properties in Florida, i was looking for real estate attorney's who could help me reviewing my closing documents and i found Jennie's help was not only in a timely fashion but her extensive knowledge in real estate amazed me. She was thorough and complete, right away she was able to spot any potential risks in the contracts and that just made my day to have this peace of mind assurance from her. so i would recommend her service to others in similar needs like myself as well. Thanks again Jennie.




Jennie handled a business property purchase for me very recently, She was very professional kept me informed every step of the way through to closure. Jennie is also very knowledgeable as there were times I didn't quite understand certain legal terms & she explained them very clearly to me. I will also say that she is very trustworthy too & look forward to working with her on my next business purchase very soon. Excellent & highly recommendable.




Jennie is an excellent attorney. She is smart, well educated, diligent, friendly, reliable, and always a pleasure to work with. Jennie is always the first person I go to when I need legal advice. If you need a good lawyer I highly recommend her.



Insights