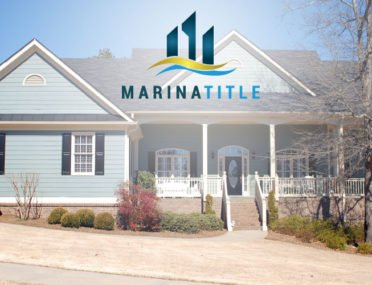 Three Invaluable Lender Title Services for Refinancing
01 Sep 2017
A title company should perform as effectively for the lender as they do for any other party involved in a real estate transaction. That is why Marina Title offers innovative and proven Lender Title Services that guarantee a smooth and sound closing for everyone. From local credit unions to some of the nation's most prominent banks and mortgage lenders, we have an industry-leading track record of providing value to lenders, especially in the area of refinancing.
Home owners refinance their mortgage for a variety of reasons, including obtaining a lower interest rate, converting from an adjustable rate mortgage (ARM) to a fixed rate one (or visa versa), shortening the term of their mortgage, or simply to borrow additional funds. As with a purchase money loan, a refinance requires an array of professional Lender Title Services that will optimize results. Marina Title has expertise and experience in each of the following products and solutions.
Title Search and Examination
Before issuing a loan, the lender needs to ensure that the applicant is the legal owner of the property and that there are no title issues. Even if the title is clear at the time that the initial mortgage was obtained, issues or changes could have emerged since then. For example, the current owner could have had a lien or judgment filed against them since the date of the original mortgage, something most lenders would want resolved prior to refinancing. Marina Title utilizes the latest technologies and best practices to conduct thorough and accurate title searches and examinations.
Disbursement of Funds
If the borrower is refinancing to receive additional funds, the lender must arrange for the money to be disbursed. When a title company is employed to serve as closer, it will often be tasked to receive and hold these funds before delivering them to the borrower and any other parties as per the settlement statement. Marina Title is diligent in ensuring that all funds are properly disbursed and the lender's mortgage lien is promptly placed on the public records to secure the lender's interest in the property.
Closing
The closing is the ultimate goal of any refinance transaction, wherein the borrower signs the requisite refinancing documents and the funds are disbursed accordingly. As closing agent, Marina Title will prepare an accurate and comprehensive settlement statement, ensure the proper execution of the loan package, and handle the prompt and timely recording of the executed mortgage and disbursement of funds. Marina Title follows the American Land Title Association (ALTA) best practices and is compliant with federal lending laws, including the CFPB regulations.
When it comes to these and other services, Marina Title continues to raise the bar for Lender Title Services in South Florida. No matter what sort of loan you are issuing, we have the expertise and innovation to get the closing done quickly, effectively, and smoothly, ensuring more closings in the long-term.
If you're interested in partnering with our title company, or learning more about the value we can offer to lenders, please contact (305) 901-5628 or email info@marinatitle.com.
Testimonials
Jennie is an excellent real estate lawyer. When we sold our condo in Miami Beach she took care of all the legal documents. She was extremely professional and knowledgeable, and always very pleasant to work with. I would definitely recommend Jennie as a real estate lawyer.




Jennie represented me in a very contentious property sale. She was professional, detail oriented, and knowledgeable about the intricacies of what can come back as a problem. Jennie handled the entire sale, spoke with me about each detail as they came up. I would have no reason to look for another law firm. She is also friends with some of the brightest and dedicated attorneys anywhere. She made a very unpleasant event possible. I would recommend her to my dearest friends, and anyone else for that matter.




I'm an real estate investor from CA and trying to buy properties in Florida, i was looking for real estate attorney's who could help me reviewing my closing documents and i found Jennie's help was not only in a timely fashion but her extensive knowledge in real estate amazed me. She was thorough and complete, right away she was able to spot any potential risks in the contracts and that just made my day to have this peace of mind assurance from her. so i would recommend her service to others in similar needs like myself as well. Thanks again Jennie.




Jennie handled a business property purchase for me very recently, She was very professional kept me informed every step of the way through to closure. Jennie is also very knowledgeable as there were times I didn't quite understand certain legal terms & she explained them very clearly to me. I will also say that she is very trustworthy too & look forward to working with her on my next business purchase very soon. Excellent & highly recommendable.




Jennie is an excellent attorney. She is smart, well educated, diligent, friendly, reliable, and always a pleasure to work with. Jennie is always the first person I go to when I need legal advice. If you need a good lawyer I highly recommend her.



Insights