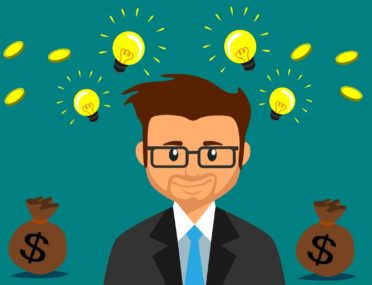 Title Company for Real Estate in Florida: Why Is It Necessary for Foreign Investors?
09 Oct 2020
There is no news that Florida is one of the most desired destinations for international homebuyers worldwide. Even at a glance, it is easy to see the potential for real estate investors in the region.
However, foreign investors must be aware that the closing process can be difficult without professional help. While the realtors are responsible for finding the ideal property, a title company is responsible for making the whole process easier. Knowing this, it is possible to see the importance of a reliable title company when investing in real estate in Florida.
What Type Of Legal Services Does A Title Company In Florida Provide?
Foreign investors must be aware of the FIRPTA (Foreign Investment in Real Property Tax Act) law. This set of regulations is an IRS (Internal Revenue Service) rule that binds income tax on every foreign individual on dispositions of U.S real property interests.
The IRS is responsible to hold the buyer accountable once taxes are not paid, which cannot be overlooked by potential real estate investors.
Marina Title Can Help Foreign Investors Who Need A Reliable Title Company for Real Estate in Florida:
This type of service is essential when it comes to the closing process. Mistakes made during the procedures leave a breach for potential violations or loss of rights. That said, it is fundamental that international investors seek a title company when investing in real estate in Florida.
We are a Miami based title company that has reliable partnerships with specialized CPAs. First, our professional approach will soothe the closing procedure, as we oversee the legal aspects related to the investment. Beyond that, the CPAs will help with all related taxes questions and concerns as well.
It is our responsibility to take a step further during the closing process to ensure the transfer of title with total efficiency. Acting as a reliable intermediator, we double-check if both parties' interests are protected under the terms and conditions of the policy.
Our services will make this process much easier, given that it requires a strategic approach. Closing a title can be complex for foreigners who are acquiring properties in Florida. Here at Marina Title, we have a team of agents specialized in closing title operations. These agents have years of successful experience closing titles for foreign real estate buyers.
Now You Have a Reliable Title Company In South Florida:
Do not let regulation be a bother when acquiring real estate in South Florida. We are the specialized title company for real estate in Florida. Contact us today by calling us to (305) 901-5628 or sending us an email to Romy@MarinaTitle.com.
Testimonials
Jennie is an excellent real estate lawyer. When we sold our condo in Miami Beach she took care of all the legal documents. She was extremely professional and knowledgeable, and always very pleasant to work with. I would definitely recommend Jennie as a real estate lawyer.




Jennie represented me in a very contentious property sale. She was professional, detail oriented, and knowledgeable about the intricacies of what can come back as a problem. Jennie handled the entire sale, spoke with me about each detail as they came up. I would have no reason to look for another law firm. She is also friends with some of the brightest and dedicated attorneys anywhere. She made a very unpleasant event possible. I would recommend her to my dearest friends, and anyone else for that matter.




I'm an real estate investor from CA and trying to buy properties in Florida, i was looking for real estate attorney's who could help me reviewing my closing documents and i found Jennie's help was not only in a timely fashion but her extensive knowledge in real estate amazed me. She was thorough and complete, right away she was able to spot any potential risks in the contracts and that just made my day to have this peace of mind assurance from her. so i would recommend her service to others in similar needs like myself as well. Thanks again Jennie.




Jennie handled a business property purchase for me very recently, She was very professional kept me informed every step of the way through to closure. Jennie is also very knowledgeable as there were times I didn't quite understand certain legal terms & she explained them very clearly to me. I will also say that she is very trustworthy too & look forward to working with her on my next business purchase very soon. Excellent & highly recommendable.




Jennie is an excellent attorney. She is smart, well educated, diligent, friendly, reliable, and always a pleasure to work with. Jennie is always the first person I go to when I need legal advice. If you need a good lawyer I highly recommend her.



Insights