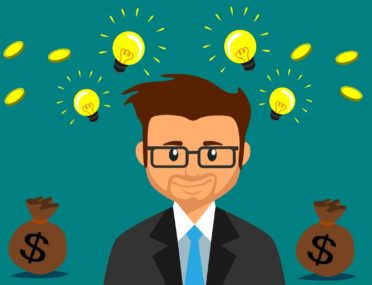 Title Company for Real Estate in Florida: Why Is It Necessary for Foreign Investors?
09 Oct 2020
There is no news that Florida is one of the most desired destinations for international homebuyers worldwide. Even at a glance, it is easy to see the potential for real estate investors in the region.
However, foreign investors must be aware that the closing process can be difficult without professional help. While the realtors are responsible for finding the ideal property, a title company is responsible for making the whole process easier. Knowing this, it is possible to see the importance of a reliable title company when investing in real estate in Florida.
What Type Of Legal Services Does A Title Company In Florida Provide?
Foreign investors must be aware of the FIRPTA (Foreign Investment in Real Property Tax Act) law. This set of regulations is an IRS (Internal Revenue Service) rule that binds income tax on every foreign individual on dispositions of U.S real property interests.
The IRS is responsible to hold the buyer accountable once taxes are not paid, which cannot be overlooked by potential real estate investors.
Marina Title Can Help Foreign Investors Who Need A Reliable Title Company for Real Estate in Florida:
This type of service is essential when it comes to the closing process. Mistakes made during the procedures leave a breach for potential violations or loss of rights. That said, it is fundamental that international investors seek a title company when investing in real estate in Florida.
We are a Miami based title company that has reliable partnerships with specialized CPAs. First, our professional approach will soothe the closing procedure, as we oversee the legal aspects related to the investment. Beyond that, the CPAs will help with all related taxes questions and concerns as well.
It is our responsibility to take a step further during the closing process to ensure the transfer of title with total efficiency. Acting as a reliable intermediator, we double-check if both parties' interests are protected under the terms and conditions of the policy.
Our services will make this process much easier, given that it requires a strategic approach. Closing a title can be complex for foreigners who are acquiring properties in Florida. Here at Marina Title, we have a team of agents specialized in closing title operations. These agents have years of successful experience closing titles for foreign real estate buyers.
Now You Have a Reliable Title Company In South Florida:
Do not let regulation be a bother when acquiring real estate in South Florida. We are the specialized title company for real estate in Florida. Contact us today by calling us to (305) 901-5628 or sending us an email to Info@MarinaTitle.com
Testimonials
"Very trustworthy title company. The attorneys and staff are all very kind, professional and responsive; they took their time and explained all the details on our closing. I had a bad experience with a different tittle company in the past where the paperwork was full of mistakes. I will only use Marina Title going forward. Highly recommend." – Guiselle




"A BUNCH OF KNOW IT ALL'S" and that is exactly what I need on my side! Dealing in this crazy world of Real Estate, I can always count on these top notch smarties to educate me and my clients while solving the issues as they inevitably pop up. The teams at Marina Title and the Law Offices of JURADO & FARSHCHIAN, P.L in North Miami provide a exceptional list of services. Each time I use them, I am always pleased with their results and at the end, I feel a little smarter myself! Thanks for the knowledge!" – Melton




"From the first time I talked to Jennie, I felt I am going to be in good hands with her representing me in a purchase of a luxury Condo in Miami. She was professional, honest, attentive, punctual and much more. She answered all my questions, revised the purchase and sale contract when needed and followed up on my transaction until it was closed. Her Escrow assistant Suzette is one of the greatest people I have worked with. She addressed my questions on the HUD statement, communicated promptly to HOA and my Insurance agent and was on top of it all. I truly appreciated someone like Suzette working on my real estate purchase. I am very greatful and would recommend her and Jennie anytime in the future." – Sam




"Ever since my very first real estate deal 6 years ago, I have been utilizing Marina Title to assist me with closing other deals. Jennie and her staff is some of the greatest people you will ever meet and work with in this business. They definitely go the extra mile to make sure their clients are well taken care of. I am consistently referring people to them, because of their professionalism." – Courtney




"Jennie is an excellent real estate lawyer. When we sold our condo in Miami Beach she took care of all the legal documents. She was extremely professional and knowledgeable, and always very pleasant to work with. I would definitely recommend Jennie as a real estate lawyer." – Richard