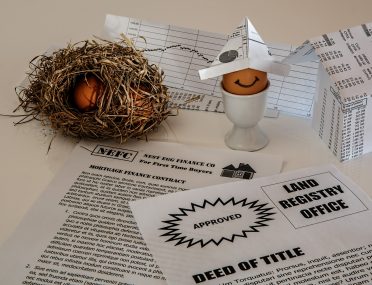 What is a Title Defect in Florida – And how to Deal with Them?
16 Jun 2021
Despite the economic crisis still affecting many states nationwide, Florida has several cities listed as some of the best places in the United States to invest in rental property in 2021.
However, it is crucial to be aware of all elements involved in buying or selling real estate in Florida. For example, do you know what a title defect in Florida is? This article will discover what a title defect is and how to deal with them when investing in Florida real estate.
Back to Basics – What Are Title Defects?
The term "title defect" refers to any factors that can make a real estate transaction more complicated. Such complications can potentially delate the property-buying negotiations or preclude someone's ability to either buy or sell a property.
Also, in many cases, a title defect can render the property's title unmarketable, making it unsuitable for sale to any buyer. The most common title defects found during title searches in Florida cover various factors, including errors in public records, liens, judgments, and encumbrances.
Most Common Title Defects – In-Depth Assessment
In Florida, both buyers and sellers need to be aware of any title defects. Such defects may bring many issues in the future if the buyer does nothing before the transaction's closing.
Clerical Errors/Omissions in Deed Recording
The process of deed recording is crucial to ensure that a property title is clean and marketable. Hence, any erroneous description or omission associated with a deed (e.g., incorrect marital status, missing heirs, etc.) will cause the deed to be defective.
Filling Errors / Inaccuracy in Ownership Recording
A title must be properly filed and recorded in the name of the right owner. Otherwise, it can cause unforeseen mistakes if no one corrects the issues before settling the real estate transaction.
Judgment Against Previous Owners
When a court orders someone to pay an owed amount to a creditor, the creditor can use that judgment to place a lien on the debtor's property. Usually, the only way to get rid of a judgment is to repay the debt before transferring the property title.
Unknown Liens
A lien attached to the title of a property indicates that someone who is not the rightful owner has rights to a share of that property. Typically, a lien is an indication that the property's owner has unsettled debt(s) that resulted in a lawsuit against him/her.
Undiscovered Encumbrances
Unknown encumbrances refer to any third parties' claims to real property, whether it refers to a right to use the property or a right to possess a share of the property.
Typically, encumbrances can be either a long-forgotten, hidden mortgage or a restrictive covenant associated with the property's original title. Therefore, it is essential to find encumbrances before closing any real estate transaction.
Adverse Possession
In real estate law, the principle of adverse possession permits an individual who possesses the land of a third party for an extended period to claim title to the property.
Unknown Easements and Boundary Disputes
Boundary disputes and easements are similar issues. Typically, both of them happens when someone makes a mistake while surveying the land of a property.
When the error goes unforeseen, it can carry on throughout the time and affect new property owners many years after the event. Usually, boundary disputes can result in claims on a portion of a property, which can be costly and stressful for property owners.
False Impersonation and Forgeries
Unfortunately, many criminals use false impersonation and forgeries to transfer property ownership without the consent or knowledge of its rightful owner.
How to Deal with Title Defect in Florida Before It is Too Late?
First, it is crucial to work with an expert title company to assess your situation and ensure the best outcome for any real estate transaction.
Before the closing, it is fundamental to proceed with a title search to find any undisclosed errors that may affect the validity of the title. During this process, a title expert will double-check the title of a property and access notary and database archives to ensure the document is clean.
Nonetheless, on rare occasions, some title faults can remain hidden even after proceeding diligent search. In this sense, it is recommendable to buy a title insurance policy to provide coverage against potential title "clouds."
Work with Marina Title to Get Rid of Title Defects
At Marina Title, we have a team of experienced title attorneys to ensure your peace of mind during the acquisition of real property in Florida. Call us today at (305) 901-5628 or email us at Info@MarinaTitle.com to schedule a consultation.
Testimonials
"Very trustworthy title company. The attorneys and staff are all very kind, professional and responsive; they took their time and explained all the details on our closing. I had a bad experience with a different tittle company in the past where the paperwork was full of mistakes. I will only use Marina Title going forward. Highly recommend." – Guiselle




"A BUNCH OF KNOW IT ALL'S" and that is exactly what I need on my side! Dealing in this crazy world of Real Estate, I can always count on these top notch smarties to educate me and my clients while solving the issues as they inevitably pop up. The teams at Marina Title and the Law Offices of JURADO & FARSHCHIAN, P.L in North Miami provide a exceptional list of services. Each time I use them, I am always pleased with their results and at the end, I feel a little smarter myself! Thanks for the knowledge!" – Melton




"From the first time I talked to Jennie, I felt I am going to be in good hands with her representing me in a purchase of a luxury Condo in Miami. She was professional, honest, attentive, punctual and much more. She answered all my questions, revised the purchase and sale contract when needed and followed up on my transaction until it was closed. Her Escrow assistant Suzette is one of the greatest people I have worked with. She addressed my questions on the HUD statement, communicated promptly to HOA and my Insurance agent and was on top of it all. I truly appreciated someone like Suzette working on my real estate purchase. I am very greatful and would recommend her and Jennie anytime in the future." – Sam




"Ever since my very first real estate deal 6 years ago, I have been utilizing Marina Title to assist me with closing other deals. Jennie and her staff is some of the greatest people you will ever meet and work with in this business. They definitely go the extra mile to make sure their clients are well taken care of. I am consistently referring people to them, because of their professionalism." – Courtney




"Jennie is an excellent real estate lawyer. When we sold our condo in Miami Beach she took care of all the legal documents. She was extremely professional and knowledgeable, and always very pleasant to work with. I would definitely recommend Jennie as a real estate lawyer." – Richard