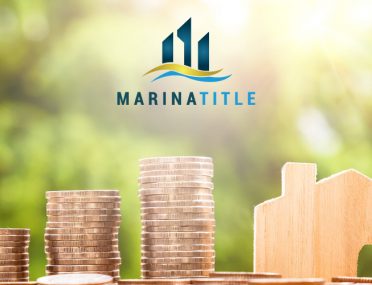 Why a Title Examination and Title Insurance Policy Are Vital for Every Closing
19 Jan 2018
Even if the sales price is fully paid and all other requirements are met, a buyer will not legally own a property until they take title to it. Title consists of the bundle of rights one has as the owner of a property – the right to use it, access it, or modify it – and a Title Examination determines what these rights consist of and who legally has them. That is why Realtors owe it to their clients to have a professional title examination conducted on any property they wish to acquire, and to protect them further with an airtight title insurance policy.
The Benefits of a Title Examination
When purchasing a property, it may seem safe to assume that the seller is the rightful owner and can legally sell the property. Yet, honest mistakes – if not outright fraud and misrepresentation – are not unheard of, and if your client ends up taking title to a property with dubious ownership to begin with, their legal ownership will subsequently be put into jeopardy.
Hence the importance of a thorough title examination, which scours the entire recorded history of a property's "chain of title" – the deeds, tax records, and financial transactions that are linked to a property from its development to the present day. A title examination ensures that nothing is amiss and that there is a clear and undisputed chain of title leading up to the seller. Your client can be assured that the title being transferred to them at the end of closing is legitimate and devoid of any issues that may make them financially or legally liable (and in turn undermine your business reputation).
A title examination also clarifies what sorts of rights your client will have over their new property. These include the right to exclusive possession, the right to access the property, and the right to partition or modify the property. If any of these rights are found missing, defective, or unclear, the buyer may be prevented from making full use of their property. For example, if there is an easement that allows third parties to cross the property, but the buyer was unaware at the time of the closing, they may be in for an unpleasant surprise down the road. With a title examination, your client will know exactly what they are getting.
Why Title Insurance is so Vital
Even the most extensive and methodical title examination can only go so far. There are many hidden risks and issues that are not of record and may not be uncovered until it is too late. These include prior deeds in the chain of title from persons of unsound mind (which can cause a deed to be voided), unknown claims to the property, or prior fraudulent deeds. Needless to say, any one of these problems will be the last thing a buyer wants to stumble upon in the future. That is why Marina Title follows every title examination with an effective title insurance policy.
Title insurance is designed to protect the buyer from any possible issues with the title to the property. Even if the title is clear, most lenders will require a professional title insurance policy prior to closing, as it helps all parties determine their rights and interests to the property and covers all bases with regards to hidden hazards. Thus, if an unknown claimant comes along to contest your title to the property, your title insurance policy will cover the costs of defending against the claim, and will even reimburse you if you lose up to the the amount stated in the policy.
Hire Title Examination and Title Insurance Experts
It should go without saying that there is a lot riding on obtaining effective and trustworthy title examination and title insurance services. Not only are your clients' best interests at stake, but so is your reputation as a competent and efficient real estate professional. Marina Title works with Realtors of all backgrounds and specialties to provide the most cutting-edge and reliable title solutions in the industry. From our methodical title examinations to our effective title insurance policies, you can rest assured that your clients' title needs are in good hands. Please call (305) 901-5628 or email info@marinatitle.com to learn how we can help fulfill your real estate goals.
Testimonials
"Very trustworthy title company. The attorneys and staff are all very kind, professional and responsive; they took their time and explained all the details on our closing. I had a bad experience with a different tittle company in the past where the paperwork was full of mistakes. I will only use Marina Title going forward. Highly recommend." – Guiselle




"A BUNCH OF KNOW IT ALL'S" and that is exactly what I need on my side! Dealing in this crazy world of Real Estate, I can always count on these top notch smarties to educate me and my clients while solving the issues as they inevitably pop up. The teams at Marina Title and the Law Offices of JURADO & FARSHCHIAN, P.L in North Miami provide a exceptional list of services. Each time I use them, I am always pleased with their results and at the end, I feel a little smarter myself! Thanks for the knowledge!" – Melton




"From the first time I talked to Jennie, I felt I am going to be in good hands with her representing me in a purchase of a luxury Condo in Miami. She was professional, honest, attentive, punctual and much more. She answered all my questions, revised the purchase and sale contract when needed and followed up on my transaction until it was closed. Her Escrow assistant Suzette is one of the greatest people I have worked with. She addressed my questions on the HUD statement, communicated promptly to HOA and my Insurance agent and was on top of it all. I truly appreciated someone like Suzette working on my real estate purchase. I am very greatful and would recommend her and Jennie anytime in the future." – Sam




"Ever since my very first real estate deal 6 years ago, I have been utilizing Marina Title to assist me with closing other deals. Jennie and her staff is some of the greatest people you will ever meet and work with in this business. They definitely go the extra mile to make sure their clients are well taken care of. I am consistently referring people to them, because of their professionalism." – Courtney




"Jennie is an excellent real estate lawyer. When we sold our condo in Miami Beach she took care of all the legal documents. She was extremely professional and knowledgeable, and always very pleasant to work with. I would definitely recommend Jennie as a real estate lawyer." – Richard