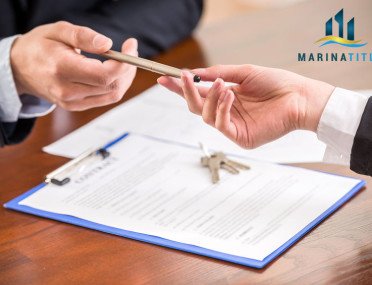 Title Insurance and Closing Your Florida Home Purchase
16 Sep 2015
Title insurance is a vital part of any real estate transaction, whether you are building new or buying an existing home. When you purchase a home, you are buying not only the building, but the land on which it sits. It is important to have peace of mind knowing that the deed and title to that land is free and clear of problems. Here is an overview of Florida title insurance and why it is so important in closing your home purchase.
Florida Real Estate Transfer
When you purchase a home in Florida, you need to be sure that the title is clear. There are specific laws in the state that define exactly what constitutes a "clear title." These laws have been in existence for a long time and deal with liens, judgements and easements against property based on the acts of prior owners. These can include tax issues, foreclosures, inheritance problems, eminent domain, construction liens and other issues.
If the title to the land is not clear of all these problems, the land cannot be sold or transferred. Finding any of these issues on a title will delay or cancel the transaction, and it can be one of the most stressful and unpleasant surprises you can encounter.
Title Insurance
In Florida, title insurance protects owners, lenders and buyers of property from judgements, easements and liens against the title. When you purchase title insurance, a title search is performed by experts to make sure that there are no issues. In addition, the insurance provides protection against problems not found by the search.
When you seek to obtain a home loan or mortgage, title insurance not only guarantees that you are getting a clean buy, but defends you against claims and losses related to the title that could arise from the real estate transfer. In most cases, the lender will insist up on a title insurance policy.
Premiums and Protections
The purchase of a Florida title insurance policy is rolled into the closing costs of a home. It does not represent a separate out-of-pocket purchase. In addition, the premium is a one-time purchase rather than repeated regular payments. It protects you for the life of your home ownership on that property.
The policy not only covers the initial title search, but can protect you against future claims. For example, if someone shows up and claims to be an heir of the prior owner with a claim to the property, your insurance will protect your interests, paying for your court fees and helping to reimburse you for your losses if things go badly.
Florida title insurance should never be viewed as optional for real estate transactions in this state. It is an essential part of any title transfer that not only provides peace of mind, but ensures you remain in compliance with all laws and regulations, and protects you should problems arise in the future. For more information, email us at info@marinatitle.com or call (305) 901-5628.
Testimonials
"Very trustworthy title company. The attorneys and staff are all very kind, professional and responsive; they took their time and explained all the details on our closing. I had a bad experience with a different tittle company in the past where the paperwork was full of mistakes. I will only use Marina Title going forward. Highly recommend." – Guiselle




"A BUNCH OF KNOW IT ALL'S" and that is exactly what I need on my side! Dealing in this crazy world of Real Estate, I can always count on these top notch smarties to educate me and my clients while solving the issues as they inevitably pop up. The teams at Marina Title and the Law Offices of JURADO & FARSHCHIAN, P.L in North Miami provide a exceptional list of services. Each time I use them, I am always pleased with their results and at the end, I feel a little smarter myself! Thanks for the knowledge!" – Melton




"From the first time I talked to Jennie, I felt I am going to be in good hands with her representing me in a purchase of a luxury Condo in Miami. She was professional, honest, attentive, punctual and much more. She answered all my questions, revised the purchase and sale contract when needed and followed up on my transaction until it was closed. Her Escrow assistant Suzette is one of the greatest people I have worked with. She addressed my questions on the HUD statement, communicated promptly to HOA and my Insurance agent and was on top of it all. I truly appreciated someone like Suzette working on my real estate purchase. I am very greatful and would recommend her and Jennie anytime in the future." – Sam




"Ever since my very first real estate deal 6 years ago, I have been utilizing Marina Title to assist me with closing other deals. Jennie and her staff is some of the greatest people you will ever meet and work with in this business. They definitely go the extra mile to make sure their clients are well taken care of. I am consistently referring people to them, because of their professionalism." – Courtney




"Jennie is an excellent real estate lawyer. When we sold our condo in Miami Beach she took care of all the legal documents. She was extremely professional and knowledgeable, and always very pleasant to work with. I would definitely recommend Jennie as a real estate lawyer." – Richard