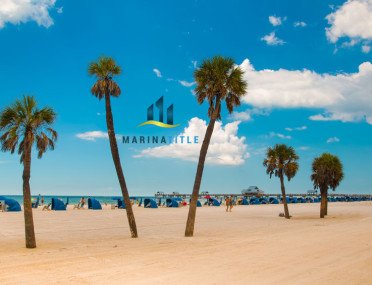 Top Places in Florida to Invest in Real Estate
15 Sep 2015
The Florida housing market is rapidly on the rise, and as it continues to improve, more real estate investors are taking a look at the possibilities in the area. Known for decades as the ideal vacation and retirement state, many people dream of moving to this area. As with any investment, however, it is important to put your money in the right place. Here are the top places in Florida to invest in real estate.
Doral
Doral is a prime place to get involved in the property investment game. It has a very low cost of living and an unemployment rate of only 4.4 percent, significantly below the state average. The population is growing as it becomes a destination spot. It is located in Miami-Dade County and over a three year period starting in 2010, it saw a population gain of nearly 15 percent. That means a lot of potential buyers for your property.
Bal Harbour
Ball Harbour is a very small community of less than 3,000 people, but it is hotly sought after by higher income individuals. Properties in this area do not stay on the market for very long and can approach nearly $350 per square foot. It's a great place to restore and resell a property to make a big buck quickly.
Homestead
Property values are skyrocketing in this city, but the overall cost of living remains very affordable. This means a very stable and improving housing market with tons of people looking to buy property. Where Bal Harbour is great for big profits, Homestead is a wonderful area for stable, steadily increasing revenue.
Miami Lakes
Again, this is a region where nearly 60 percent of the properties are increasing in value, and where vacant properties are down. Investors may pay more for properties in this area, but they will also sell at a much higher value. Consider this a mid-range region when it comes to purchase price and profit.
Marianna
Marianna is an up-and-coming area. The price of properties is very low, but the population is rapidly on the rise, up nearly 30 percent in the past few years. If you are looking to invest in real estate, it is never bad to get in on a region like this. Buy low and sell high as more and more people look to move into Marianna.
Hialeah Gardens
With a population of over 22,000, this region has a very high market health. Houses do not sit on the market for long in this area, meaning it's a great way to make a fast turnaround on your sales. The real estate in this area looks to remain very stable for some time to come. If you are looking for constancy in your investments, this is a good place to be.
As you begin to invest in real estate, Florida offers many great opportunities. Do not forget, however, to purchase prime title insurance for your new properties. For more information on title insurance, take a look at our services overview, and email us at info@marinatitle.com or call 1 (800) 610-4750.
Testimonials
Jennie is an excellent real estate lawyer. When we sold our condo in Miami Beach she took care of all the legal documents. She was extremely professional and knowledgeable, and always very pleasant to work with. I would definitely recommend Jennie as a real estate lawyer.




Jennie represented me in a very contentious property sale. She was professional, detail oriented, and knowledgeable about the intricacies of what can come back as a problem. Jennie handled the entire sale, spoke with me about each detail as they came up. I would have no reason to look for another law firm. She is also friends with some of the brightest and dedicated attorneys anywhere. She made a very unpleasant event possible. I would recommend her to my dearest friends, and anyone else for that matter.




I'm an real estate investor from CA and trying to buy properties in Florida, i was looking for real estate attorney's who could help me reviewing my closing documents and i found Jennie's help was not only in a timely fashion but her extensive knowledge in real estate amazed me. She was thorough and complete, right away she was able to spot any potential risks in the contracts and that just made my day to have this peace of mind assurance from her. so i would recommend her service to others in similar needs like myself as well. Thanks again Jennie.




Jennie handled a business property purchase for me very recently, She was very professional kept me informed every step of the way through to closure. Jennie is also very knowledgeable as there were times I didn't quite understand certain legal terms & she explained them very clearly to me. I will also say that she is very trustworthy too & look forward to working with her on my next business purchase very soon. Excellent & highly recommendable.




Jennie is an excellent attorney. She is smart, well educated, diligent, friendly, reliable, and always a pleasure to work with. Jennie is always the first person I go to when I need legal advice. If you need a good lawyer I highly recommend her.



Insights