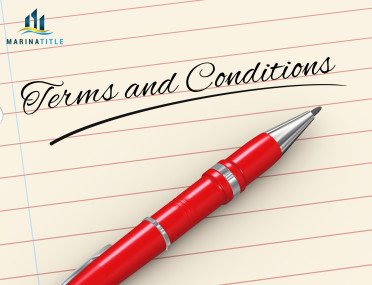 TRID: What You Need to Know About New Closing Disclosures
13 Aug 2015
On October 3, the new TILA / RESPA Integrated Disclosure, or TRID, statutes will take effect. These "know before you owe" rules were created for the benefit of homebuyers across the country. Essentially, it provides simplified information of the mortgage and closing process to consumers so they know what they are actually spending money on, and how much they will end up spending over the life of the mortgage. While this is great for the buyer, it does have some implications for Realtors as well.
Stricter Timeline
For the most part, the new TRID regulations impact lenders. But generally, Realtors are the middleman between lender and borrower, so it is important for you to understand the new laws as well. One of the biggest changes is the loan paperwork delivery timelines. The loan estimate, which includes the APR, must be delivered within three business days of the lender receiving the application. It must also be provided no later than seven business days before the transaction is finalized.
There are also stricter regulations on what dictates a completed loan application. A consumer need only provide their name, social security number, income information, the address and estimated value of the property they wish to purchase and the amount of money they want included in the mortgage. The creditor can deny an application with only this information, but they must make the decision within three days. Finally, the loan estimate only has a 10-day lifespan, after which your client must reapply. For more information, visit Marina Title's Buyers and Sellers page.
New Closing Forms
In addition to the loan estimate, there are also changes to closing disclosure documents. For one, it combines the final Truth-in-Lending disclosure and the HUD-1 form. In addition, it includes more detail of the charges and costs included in the transaction. Perhaps more importantly, there is an entire page dedicated to explaining the fees associated with closing and an explanation of the terms of the loan.
There is a tighter deadline for the closing disclosures. It must be received by the consumer no later than three days before the transaction is finalized. As such, there are three ways it can be delivered: in person, through email or through the post. According to TRID, the consumer is presumed to have received it three days after it being mailed or emailed.
Uncertainty Surrounding TRID
There are other factors, such as good faith, that also attribute to the new TRID regulations, but that is more between the lender and the consumer. As it stands, no one knows for sure how the new law will affect Realtors. But, it is believed that the closing process will be further delayed by it as a trade-off for greater consumer understanding. Even when the statutes do go into effect, understanding them could still prove difficult.
If you would like more information about TRID, contact us at Marina Title. Our attorneys are experts in real estate law, so you don't have to be. You can reach us by email at info@marinatitle.com or by phone at 1 (800) 610-4750.
Testimonials
Jennie is an excellent real estate lawyer. When we sold our condo in Miami Beach she took care of all the legal documents. She was extremely professional and knowledgeable, and always very pleasant to work with. I would definitely recommend Jennie as a real estate lawyer.




Jennie represented me in a very contentious property sale. She was professional, detail oriented, and knowledgeable about the intricacies of what can come back as a problem. Jennie handled the entire sale, spoke with me about each detail as they came up. I would have no reason to look for another law firm. She is also friends with some of the brightest and dedicated attorneys anywhere. She made a very unpleasant event possible. I would recommend her to my dearest friends, and anyone else for that matter.




I'm an real estate investor from CA and trying to buy properties in Florida, i was looking for real estate attorney's who could help me reviewing my closing documents and i found Jennie's help was not only in a timely fashion but her extensive knowledge in real estate amazed me. She was thorough and complete, right away she was able to spot any potential risks in the contracts and that just made my day to have this peace of mind assurance from her. so i would recommend her service to others in similar needs like myself as well. Thanks again Jennie.




Jennie handled a business property purchase for me very recently, She was very professional kept me informed every step of the way through to closure. Jennie is also very knowledgeable as there were times I didn't quite understand certain legal terms & she explained them very clearly to me. I will also say that she is very trustworthy too & look forward to working with her on my next business purchase very soon. Excellent & highly recommendable.




Jennie is an excellent attorney. She is smart, well educated, diligent, friendly, reliable, and always a pleasure to work with. Jennie is always the first person I go to when I need legal advice. If you need a good lawyer I highly recommend her.



Insights