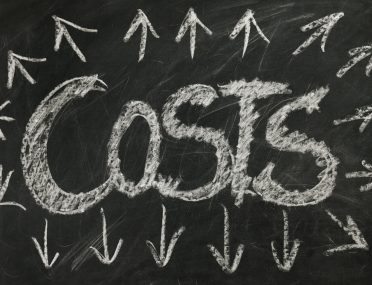 What are Buyer's Closing Costs in Florida – 2021
23 Jun 2021
Buying a property in Florida has its share of complexity, especially when it comes to dealing with buyer's closing costs and prepaids.
Regardless of whether the transaction involves a rental property, a residential apartment, or a building by the ocean, it is crucial to pay attention and seek an expert approach. In this article, you will discover what are the buyer's closing costs in Florida.
Closing Costs in Florida Real Estate – An Overview
Generally, buyer's closing costs in Florida can vary depending on the type of real property involved in the transaction and the method of payment used by the buyer to purchase the property.
For example, the average buyer's closings costs for a newly-built home in Miami-Dade County are completely different than a resale home purchase in Jackson County. Typically, buying a newly-built home naturally increases the average closing costs.
Fortunately, Florida has a low-tax profile, which contributes to the reduction in closing costs. Plus, buyers who opt to pay all cash when purchasing property have lower closing costs.
Regardless of the type of real estate involved in the transaction and the payment method chosen by the buyer, it is crucial to seek expert guidance to anticipate the closing costs in a transaction. 
Financing vs Non-Financing – Different Methods, Different Closing Costs
Regardless of the payment method used by the buyer, the purchasing price of the property will remain the largest piece in the buyer's closing costs.
However, buyers who opt for obtaining a mortgage to pay for a property will be exposed to different costs when compared to buyers who opt to pay all cash.
Lender-related Fees
Only buyers who choose to purchase a property using a mortgage will be exposed to lender charges. In this sense, the best approach is to prepare and pay all lender-related fees previously, avoiding a huge one-time payment at closing.
In addition to paying for the lender's title insurance policy, which serves to protect the lender against unknown title issues that may appear in the future, the buyer is required to pay:
Credit Report fee – Required to check the borrower's credit history
Appraisal fee – An upfront fee paid to an expert appraisal company
Application fee – Required to cover the costs of issuing a new file
Processing fee – Required to cover the costs associated with loan arrangement/management
Underwriting fee – Require to pay underwriters for their due services
Closing Fee
Typically, the closing fee is paid for buyers to the title company responsible for the closing process. The market average value for a closing fee ranges between $500 and $900, but it varies according to each title company.
Survey Costs
A property survey is a crucial process to confirm the boundary lines of a property in Florida, as well as its legal description. Also, it is fundamental to determine if there are any restrictions or easements attached to the property.
Technically, it is possible to survey a property at any time to confirm the borders of the land.
However, the best approach is to proceed with a survey before the closing process, especially because title insurance policies do not offer coverage against zoning issues and boundary disputes.
Buyers who are paying all cash are not required to survey a property. Yet, it is extremely recommended to do it before the transaction is settled. Usually, a standard survey can cost between $350 and $500.
Title Search Costs
A title search is an in-depth examination of the property's history to find any defects that can affect the title of a property negatively. Typically, a title search will search for issues such as liens, judgments, unpaid taxes, open permits, easements, ownership claims, etc.
Recording Fee
The recording fee is one of the lowest expenses throughout the process of purchasing a property in Florida, costing between $18 to $30 depending on the title company.
Title Insurance Fee
Even though buyers who pay all cash when purchasing a property in Florida are not required to purchase a title insurance policy, it is still highly recommendable to purchase an owner's title policy.
It is a one-time premium paid at closing but provides title coverage for as long as the owner owns the property. Hence, any unknown title issues such as missed liens, unpaid mortgages, or unknown claims will get coverage in case they suddenly appear.
Do You Need to Assess What Are Buyer's Closing Costs in Florida? – Work with Marina Title
The best way to anticipate all buyer's closing costs in Florida is to seek expert guidance. At Marina Title, we offer a range of title and escrow services to facilitate our customers' lives. Contact us by calling us at (305) 901-5628 or email us at Info@MarinaTitle.com to get help immediately.
Testimonials
"Very trustworthy title company. The attorneys and staff are all very kind, professional and responsive; they took their time and explained all the details on our closing. I had a bad experience with a different tittle company in the past where the paperwork was full of mistakes. I will only use Marina Title going forward. Highly recommend." – Guiselle




"A BUNCH OF KNOW IT ALL'S" and that is exactly what I need on my side! Dealing in this crazy world of Real Estate, I can always count on these top notch smarties to educate me and my clients while solving the issues as they inevitably pop up. The teams at Marina Title and the Law Offices of JURADO & FARSHCHIAN, P.L in North Miami provide a exceptional list of services. Each time I use them, I am always pleased with their results and at the end, I feel a little smarter myself! Thanks for the knowledge!" – Melton




"From the first time I talked to Jennie, I felt I am going to be in good hands with her representing me in a purchase of a luxury Condo in Miami. She was professional, honest, attentive, punctual and much more. She answered all my questions, revised the purchase and sale contract when needed and followed up on my transaction until it was closed. Her Escrow assistant Suzette is one of the greatest people I have worked with. She addressed my questions on the HUD statement, communicated promptly to HOA and my Insurance agent and was on top of it all. I truly appreciated someone like Suzette working on my real estate purchase. I am very greatful and would recommend her and Jennie anytime in the future." – Sam




"Ever since my very first real estate deal 6 years ago, I have been utilizing Marina Title to assist me with closing other deals. Jennie and her staff is some of the greatest people you will ever meet and work with in this business. They definitely go the extra mile to make sure their clients are well taken care of. I am consistently referring people to them, because of their professionalism." – Courtney




"Jennie is an excellent real estate lawyer. When we sold our condo in Miami Beach she took care of all the legal documents. She was extremely professional and knowledgeable, and always very pleasant to work with. I would definitely recommend Jennie as a real estate lawyer." – Richard